TASHKENT -- Ongoing anti-drug efforts in Uzbekistan are undermining the financial viability of militants in Afghanistan who depend heavily on drugs for income.
The Central Asian country lies on traffickers' "Northern Corridor" for shipping Afghan drugs to Europe, so these operations that seize and destroy drugs, and arrest traffickers, are hurting the cause of extremists.
Exact figures for the Afghan Taliban's annual drug income are hard to come by, but in early 2016, Dutch counter-terrorism specialist Tomas Olivier supplied an estimate of between US $100 million and $300 million (6.7 billion and 20 billion AFN), according to Deutsche Welle.
Successes in Uzbekistan
"The number of drug crimes prevented in Uzbekistan is constantly growing," Ilyoskhon Arifov, a spokesman for the country's National Information-Analytical Centre on Drug Control, told Caravanserai.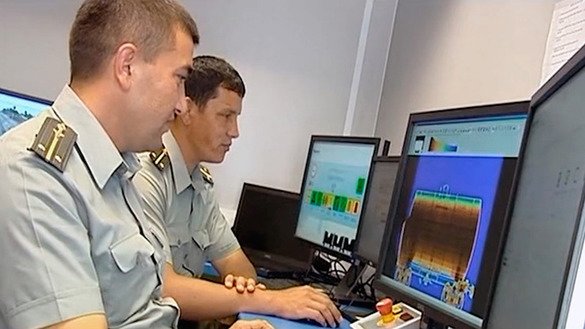 In October, Uzbekistani border guards twice thwarted attempts to smuggle in narcotics, seizing 8.5kg of drugs in the process, according to the Committee for State Border Protection. They included 3.5kg of opium and 5kg of poppy straw.
"In 2015, we solved 709 [drug]-smuggling-related crimes, compared to 607 in 2014," Arifov said.
"Surkhandarya (Surkhondaryo) Province, which borders Afghanistan, accounts for 24% of the drugs we seize," Arifov continued.
In 2015, Uzbekistani authorities found 194kg of Afghan drugs buried in various holes in the ground near the Afghan border or concealed on freight trains coming from Afghanistan and Tajikistan, Arifov said
Afghans doing their part
Afghan troops are doing their part to keep militants from establishing a foothold in northern Afghanistan, which borders the Central Asian states.
These forces regularly conduct operations that kill or dislodge militants from any sanctuaries they might have formed in the north.
Among day-to-day operations, large-scale efforts include Shafaq 1 and 2, the latter of which kicked off on December 9.
Shafaq 1, which was conducted in March, reportedly killed dozens of militants in Kandahar, Zabul, Uruzgan and Daikundi provinces.
Without the lavish income that narcotics brings, militancy will wither, an Uzbekistani observer predicted.
"Radical extremists ... do not have any support among the Afghan population," Tashkent-based political scientist Umid Asatullayev told Caravanserai. "They hold onto their positions only through force and violence. They won't be able to continue in the absence of funding."
Afghan and Uzbekistani authorities remain resolute in battling drug production and drug trafficking, but the fight is never-ending, with ups and downs.
In 2016, "the estimated potential opium production in Afghanistan amounted to 4,800 tons (4,000-5,600 tons), an increase of 43% from its 2015 level (3,300 tons)", the UN Office on Drugs and Crime (UNODC) wrote in the executive summary of its Afghanistan Opium Survey 2016 report.
The full version of that study is not yet available.
Extortion
Besides making money from drug sales, the Taliban extort "taxes" from poppy farmers, as the UNODC has noted.
"More than half of poppy farmers in the East and West indicated that they paid monetary contributions (59% and 64%, respectively [of eastern and western farmers]) from their poppy income," the UNODC wrote in the Afghanistan Opium Survey 2015 report. "The major recipients of these contributions were reported to be the insurgents (84% in the East and 68% in the West)."
Regular efforts to break the stranglehold of poppy farming include crop eradication and, as reported by Salaam Times in November, crop substitution with the lucrative spice saffron. Afghan authorities destroyed 42 drug labs in the first seven months of 2016, Salaam Times also reported then.