MEHNATABAD, Tajikistan -- Recruitment by the "Islamic State of Iraq and the Levant" (ISIL) has hit some parts of Tajikistan harder than others.
In some cases, entire villages and families have suffered disproportionately, including one family whose mother and four grown children all went to Syria, police say.
Since November, the Interior Ministry (MVD) has been posting photos online of suspected Tajik extremists, mostly accused of fighting for ISIL in Syria and Iraq. In early January, the MVD uploaded photos of four young suspects, all with the same last name, Turabekov.
They turned out to be three brothers and a sister from Mehnatabad village, Sughd Province.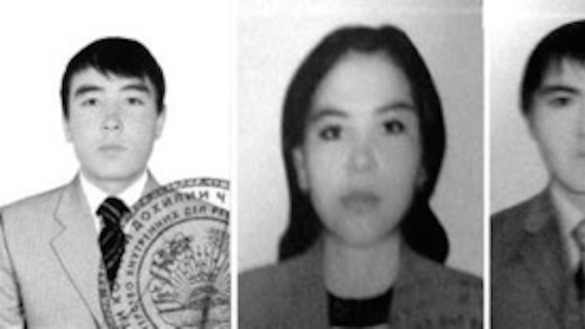 The Turabekov family accounted for 9 of the 14 Mehnatabad residents who went to Syria in 2014-2015, Zarif Sharifov, head of the Mehnatabad jamoat (municipality), told Caravanserai.
"The mother, daughter, sons, son-in-law, nephews and grandchildren" left for Syria, he said.
The Turabekovs' story
Hamza Turabekov, 48, whose entire family went to Syria in 2014, spoke to Caravanserai on January 10.
His wife and children fell under the ideological influence of Hizb ut-Tahrir (HT) while he was in prison for three years for a traffic accident, he said.
"It's clear they fell under the influence ... while I was in jail," he said. "I noticed that my wife and children were engrossed with DVDs of radical sermons, but I never figured what the consequences might be."
One of HT's zealous supporters was Turabekov's son-in-law, Ilkhom, who attended seminary in Uzbekistan, Turabekov said. He blames Ilkhom for persuading the family to move abroad in 2013, where they spent some time before going to Syria.
"I venture to say that my family's radical convictions strengthened while they were working abroad, when new 'jihadists' came around," Turabekov said. "I don't know who made the decision -- my daughter Nodirabegim or my wife Turgunoi -- but their mother [Turgunoi] always had the final word in the family."
Religious ignorance could have been the Turabekovs' downfall, said Tavakkal Faizullozoda, assistant Sughd prosecutor.
"[Many] young adults lacking education about religion fall prey to leaders of extremist movements," he told Caravanserai. "In this case, the mother and sister were duped and, because of their ignorance, perhaps, pushed [the others] to make a catastrophic decision."
Turabekov said dire news about his absent family came in the summer of 2014, when he received a message stating that his family was in Syria and had obtained "citizenship" with ISIL.
"At first I maintained contact with my family," he said. "My wife, daughter and sons urged me to join them, but I declined. The last time my wife called in February 2015, she asked for a Sharia-sanctioned divorce. After that, [her] calls stopped."
Last June, Turabekov's youngest son, Asilbek, called him to say that his brothers had died. Then Asilbek's calls ceased too.
Having lost hope that the rest of his family would survive, Turabekov married a local widow and took in her four children.
Clergy condemn extremism
Clerics denounce the grief and devastation that ignorance and extremism have wrought on families.
The militants' "spiritual leaders have learned to sing like nightingales ... about doing good and giving to charity, but in reality they inspire [militants] to commit violence, robbery and murder", said Mullojon Boturov, imam-khatib of the Eshoni Abdurasul mosque in Mehnatabad.
Youth and those who do not know any better "blindly follow the call to jihad even though they don't understand the true meaning of what Allah wanted to convey", he told Caravanserai.
Sughd province has seen a considerable number of citizens fall for ISIL's recruiting pitch.
During the first half of 2016, 494 Sughd residents were known to be fighting in Syria, according to the provincial police department.
Twenty-four took their wives and 44 took children to Syria, provincial police chief Sharif Nazarzoda told reporters in July.
Between January and June, "36 'jihadists' from Sughd Province were killed," he said.