ASTANA -- Kazakhstani citizens now have a nationwide means of anonymously reporting suspicious activities, which could help police prevent terrorist attacks and other crimes.
The General Prosecutor's Office announced the new service on January 13, with the launch of a webpage (http://prokuror.gov.kz/rus/form/uvedomlenie) where users can anonymously report incidents of extremism, terrorism or crime.
Anyone who accesses the website can report information, including any supporting evidence such as photos, screenshots, video or audio recordings, and also offer authorities suggestions and ideas on countering terrorism.
"Citizens may report suspicious individuals at their workplaces or homes, those who avoid attention, and those who are secretive about their lives," according to the General Prosecutor's Office statement.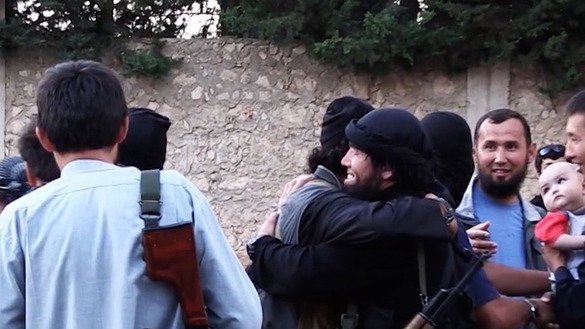 Authorities intend to use the online resource to gather information on individuals who use the internet or printed materials to promote extremism or incite social, racial, national or religious hatred, the statement said.
Examples include reporting persons involved in the illegal trafficking of drugs, weapons or explosive devices, and those involved in spreading extremist propaganda or social discord through graffiti or other public displays.
The effort comes in the wake of deadly terrorist attacks in Atkobe and Almaty last summer.
Stopping crimes before they start
Law enforcement agencies check out every tip, Astana attorney Yerjan Siyubayev told Caravanserai.
The prosecutor's office is seeking with this online resource to turn society "into a tool against terrorism", Almaty security consultant Rasul Rysmambetov told Caravanserai.
"No security service can stay on top of all potential threats, but public oversight can be much more effective," he said.
The spectre of terrorism in Kazakhstan justifies the new approach, said Amanjol Urazbayev, chairman of the Astana-based NGO Counter-Terrorism Committee (KTK).
The KTK receives similar reports from concerned citizens, he told Caravanserai.
"Alarming [text messages] have started coming to our WhatsApp number," he said.
"Recently a woman reported her neighbour, who publicly declared that he was ready to go wage jihad with his children," Urazbayev said, adding that the National Security Committee (KNB) is investigating the tip.
"The more concerned citizens we have in our society who report imminent crimes and terror attacks, the safer everyone will be," he said.
Somewhere to turn
Kazakhstani citizens are supporting the initiative.
Terrorist threats should be crushed by all available means, Shymkent retiree Marina Mchedlishvili told Caravanserai.
"If a suspicious group of men assembles regularly ... ask the police to check out that building," she said.
"Sometimes people need somewhere to turn if they have suspicious neighbours," Maksim Lebedev of Astana told Caravanserai. "Now they do."
Almaty resident Yerlan Sagitov said people should not fear unfounded tips.
"Even if someone writes a frivolous report, police will realise that the person in question is guilty of nothing and will leave," he told Caravanserai. "We now have a real chance to identify people encouraging a terrorist attack, if not to prevent it."