DUSHANBE -- Tajik and Afghan authorities are warning of an ominous build-up of militants on Afghan territory just across the border from Tajikistan.
The various militant groups represented contain Tajiks and other foreign fighters, Tajik Interior Minister Ramazon Rakhimzoda said at a Dushanbe news conference on January 20 attended by Caravanserai.
"According to our information, the number at the ... border varies from 10,000 to 15,000," he said. "This situation is arousing our concern."
That said, Rakhimzoda assured, "Tajikistan has full control of the border with Afghanistan."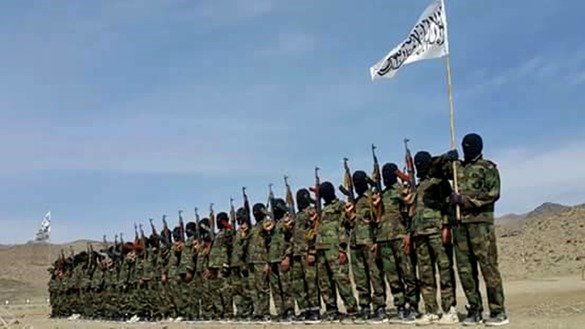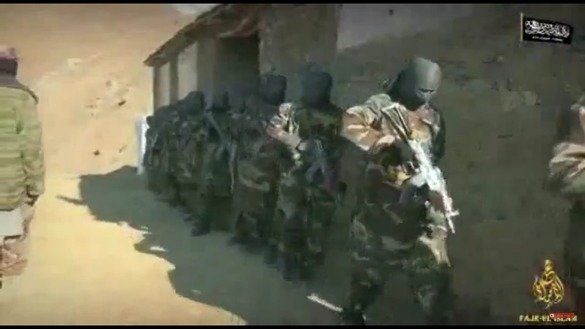 Afghan authorities confirmed the presence of militants near Tajikistan.
About 7,000 militants are fighting security forces in Samangan, Balkh, Jawzjan, Sar-e-Pul and Faryab provinces, according to Gen. Baba Jan, commander of Afghanistan's 707 Pamir Police Unit.
"Up to 600 foreign militants and their families are in our area of responsibility," he said February 1, according to TOLO News.
He gave no details on the origins of the foreign fighters, but said Afghan forces are prepared to clear insurgent hideouts in the northern zone to prevent any further advancement.
Policing the long frontier
The militants on the Afghan side "are very difficult to identify", a Tajik Interior Ministry (MVD) Internal Troops officer who requested anonymity told Caravanserai.
The militants come from 100 terrorist or extremist groups, but the majority belong to the Taliban, "Islamic State of Iraq and the Levant" (ISIL) and Islamic Movement of Uzbekistan (IMU), the officer said.
The militants have not "committed any acts of aggression", he said. "But there are a lot of them."
The officer urged international attention to Tajikistan's challenge in policing its 1,344km-long border with Afghanistan.
"No other country in Central Asia has such a long border with Afghanistan," he said. "The border is situated in mountainous and rocky regions, making it difficult to monitor."
Making the security situation even more challenging, Afghanistan has become a gathering place for militants "who can't find a place for themselves in Syria or Iraq", the officer said.
View from the Afghan side of the border
To learn more about the Afghan side of the border, a Caravanserai reporter contacted residents of two villages in Kunduz Province by phone January 28.
One former resident of Imam Sahib, Rashid waladi Sulton, fled with his family to Kabul three months ago.
The constant fighting and instability forced them to flee, he said.
"Either the Taliban come storming in, or the authorities come in afterward," he told Caravanserai. "The Taliban are very cruel. They demand food and shelter."
"A lot of people are leaving their homes," he said. "Some go to Kabul. Others leave the country ... The situation is getting worse."
Militants' internal feuding
In attempting to contact a family of ethnic Tajiks in Dasht-i-Archi, Afghanistan, Caravanserai spoke with two men who identified themselves as Taliban members.
"The family who had this number left town two months ago," Dilovar, a self-described Taliban member, told Caravanserai.
Muhammad, another self-identified Taliban member, told Caravanserai about the Taliban's violent feud with ISIL.
"We are in a constant battle with members of ISIL," he said.
"Taliban members comprise the majority of militants along the border," he said, adding that Jamaat Ansarullah, the Islamic Jihad Union (a splinter group of the IMU) and the Turkistan Islamic Party are some of the other militant groups massed along the Tajik-Afghan border.
The alleged Taliban members' claims could not be independently verified.
Potential threat to Tajikistan
Although Tajikistan patrols its border rigorously, the various militants nearby in Afghanistan "undoubtedly threaten Tajik national security", said Dustmukhammadi Dust, a specialist in Afghan studies from Dushanbe.
"We mustn't allow them to infiltrate Tajikistan," he told Caravanserai, expressing concerns about "unrest or a localised war on the border".
"Our border guards and army are at high combat readiness," Dust said. "We have strategic partners who will be able to help us at the right time."
Sometimes, Tajiks can hear shooting from the Afghan side, said Shukhrat P., a resident of Shurabad, Khatlon Province.
"We've become accustomed to the gunfire," he told Caravanserai. "But the border guards are always nearby, so we're not afraid."
"I assure you there will be no instability at the border," Amirkul Azimov, a member of parliament and former secretary of the Tajik Security Council, told Caravanserai. "All security forces are engaged in defending [our] borders."
A Tajik Border Troops officer who requested anonymity confirmed, "We're combat ready day or night."
"The country has the resources to defend its border," he told Caravanserai.