DUSHANBE -- The deteriorating security situation in the Afghan provinces of Badakhshan and Kunduz is a red flag for Tajikistan and all Central Asia, observers warn.
Both provinces lie on the Afghan-Tajik border, which is more than 1,300km long and consists only of the Panj River in some places.
In recent days, the Afghan Taliban seized two districts in those border provinces, putting them at the gates of Central Asia. However, Afghan forces took back one of them, Zebak District, Thursday (May 11), according to Khaama Press.
"A flashpoint [of insurgency] near [our] country should be cause for alarm," Dushanbe-based Afghanistan scholar Kosim Bekmukhammad told Caravanserai.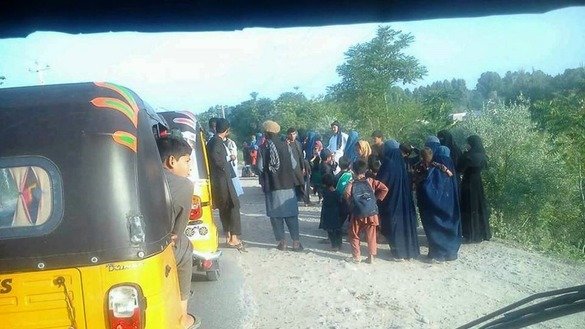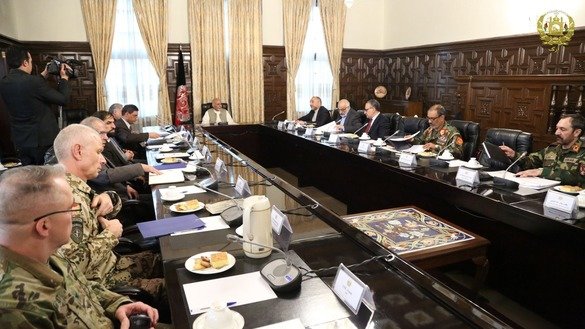 "Today's Taliban aren't the Taliban of the 1990s," he said, referring to the presence of new arrivals from Central Asia and Pakistan. "We can't be certain that their only target is Afghanistan."
Districts fell rapidly
The Taliban seized the two districts with alarming speed. On April 28, they captured Zebak District, Badakhshan Province. Zebak lies 35km south of Ishkashim District in Tajikistan's Gorno-Badakhshan Autonomous Province (GBAO).
Before Afghan troops regained Zebak on May 11, residents of neighbouring Ishkashim, Tajikistan, could hear combat across the border in the district with the same name.
The Taliban, by advancing into Ishkashim, Afghanistan, now have "a launching-off point for [marching toward] the Pakistani and Tajik borders," Zikrikhudo Samadov, chief of government in Ishkashim District, Tajikistan, told Caravanserai.
"We have information that fighting is taking place 25km from Tajikistan," said Samadov.
On May 6, the Taliban seized another area -- Qala-e-Zal in Kunduz Province. Qala-e-Zal borders a nature preserve in Khatlon Province, Tajikistan.
With the fall of Qala-e-Zal, the Taliban now control four districts in Kunduz.
However, Tajik forces say they have a tight grip on the border.
"We're closely monitoring everything," Tajik Border Troops spokesman Mukhammad Ulogkhojayev told Caravanserai. "We're fully informed about what's happening on the other side ... We haven't seen any attempts [to attack Tajikistan] yet from Afghanistan."
Tajik, Afghan presidents confer
The deterioration along the Afghan-Tajik border did not go unnoticed in Dushanbe.
On May 5, Tajik President Emomali Rahmon and Afghan counterpart Ashraf Ghani conferred by phone on the situation, according to Rahmon's press office.
Rahmon emphasised that he follows the situation in Afghanistan daily and told Ghani that Tajikistan is ready to help its neighbour eradicate terrorism, according to Rahmon's press office.
Ghani expressed his gratitude to Tajikistan for its continuing economic support and security assistance.
Tajik aid to Afghanistan proved life-saving in the recent battles along the border.
"In 2012, the two governments signed an agreement allowing Afghan citizens in border areas to obtain medical care in Tajikistan," Parviz Borakov, chief physician at Ishkashim District Hospital in Tajikistan, told Caravanserai. "In particular, we always accept Afghan troops."
On April 28, 11 Afghan soldiers injured in Zebak arrived in Borakov's hospital, where they received free treatment. One died in the hospital.
The recovering Afghans include Saidkosim waladi Saidamzimshah, who suffered a leg injury in combat.
"We fought for six hours," he told Caravanserai. "But we ran out of ammo and had to retreat."
Karamamli waladi Hoijali had a wall fall on him.
"We were holed up in a school in Ishkashim," he told Caravanserai. "During the firefight, our walls collapsed. We killed 18 [of the enemy]."