ALMATY -- Concerned organisations in Kazakhstan are throwing themselves behind new efforts to prevent youth radicalisation.
In 2016, the country suffered deadly terrorist attacks in Aktobe and Almaty, and it is coping with an exodus of hundreds of radicalised citizens to Syria and Iraq.
Events in April and May showed the country's resolve to confront the problem.
In mid-May, concerned individuals gathered in Almaty to discuss what to do, as Almaty TV reported May 16. As a result of their conference, more than 100 specialists in fields ranging from theology to psychology, as well as government officials, plan to lecture student audiences and to meet with youths and with workforces throughout the city, according to Almaty TV.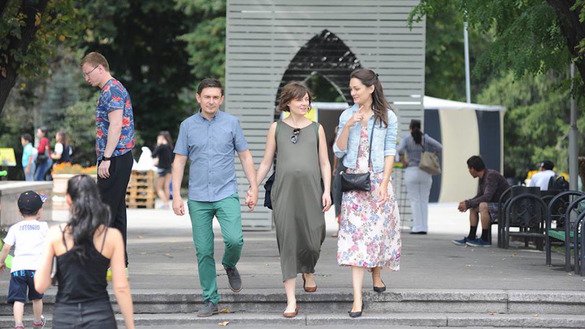 The time frame for their effort was not reported.
Another, more geographically sprawling effort is coming from the combined efforts of an NGO and a private security firm.
On April 19, the NGO Council of Generals and the Kuzet Specialised Security Co. signed a memorandum of co-operation on joining forces against terrorism and extremism, Council of Generals Deputy Chairman and reservist Maj. Gen. Makhmut Telegusov told Caravanserai.
Until now, "Kazakhstan lacked a united front against this evil," he said. "The security agencies and the NGOs were each on their own track in fighting the extremists."
Military professionals 'unite forces to fight terrorism'
The Council of Generals, founded in 2001, is an Almaty-based NGO comprised of 126 active or retired generals from security agencies ranging from the Interior Ministry (MVD) to the National Guard. It has offices throughout Kazakhstan.
''After the terror attacks in Almaty in 2011 and 2012, we told media that we need to involve the public in fighting terrorism," Telegusov said. "In [June and] July 2016, attacks struck Aktobe and Almaty again. Since we couldn't wait any longer, this March the Council of Generals made a proposal to the Kuzet Specialised Security Co. to team up against terrorism."
Kuzet began its existence as part of the MVD in 2005. It was privatised in 2016.
Kuzet guards businesses' offices and individuals, monitors security cameras on its clients' properties and sends rapid response teams to emergencies.
The Astana-based firm has about 3,000 employees nationwide. It hires only former MVD and National Security Committee (KNB) personnel with counter-terrorism training.
"The Council of Generals chose Kuzet as a partner ... because [Kuzet] is the top security firm in Kazakhstan," Kuzet spokeswoman Akbota Bazarbayeva told Caravanserai.
Joint projects to prevent youth radicalisation
The memorandum of co-operation that the Council of Generals and Kuzet signed calls for them to build military-athletic camps with a comprehensive approach to adolescent development.
"Generals will give lessons on patriotism, speaking about the courage of Kazakhstanis in past wars," said Telegusov. "Experienced athletes will train children the basics of martial arts."
The Spiritual Administration of Muslims of Kazakhstan (DUMK) also has planned lessons on the basics of Islam, he said.
It is essential to give children from low-income families, who are at greater risk of extremist recruitment, first priority in admission to the camps, said Telegusov, adding that Kuzet will provide financial support for running the camps.
"This July, the first camp will open in Almaty," said Telegusov. "A working group has already been formed to draft a detailed plan [of the project]."
These camps should run constantly, not just seasonally, because the threat of terrorist recruitment is constant, he said.
KNB Col. (ret.) Arat Narmanbetov, speaking to Caravanserai, agreed on the value of having the camps function year-round, so they "don't turn into something like summer camps".
Military-patriotic clubs and camps
The Council of Generals' initiative is a major step forward, said Aidyn Suleimenov of Almaty, who operates the Ulan military-patriotic club.
The club seeks to inspire youth to develop their bodies and spirits healthily, he told Caravanserai.
"Difficult and disadvantaged teens and those who experience trauma in childhood respond to such [treatment]," Suleimenov said.
"I'd be very glad if such a ... camp accepted my son, so he could spend time with military men and athletes," Alena Kolpakova of Shykment, mother of an 11-year-old, told Caravanserai. "They're not just about toughening up and disciplining them but also about giving them guideposts for the future."