TASHKENT -- A regulation coming later this year is expected to make Uzbekistani schoolchildren and undergraduates safer and more comfortable in many ways.
In May, Prime Minister Abdulla Aripov signed the regulation on school safety, which is expected to take effect November 10.
The regulation will bring about more creature comforts as well as more security, Javokhir Khatamov, a spokesman for the Ministry of Higher and Secondary Specialised Education, told Caravanserai.
"Schools will be equipped with an automatic fire alarm system and have adequate lighting, ventilation and climate control," he said. "Every child or student should have a certain amount of space per classroom."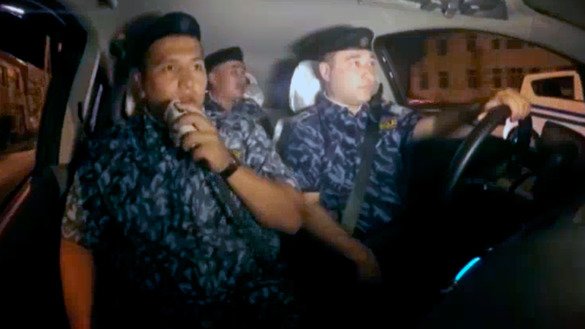 In recent months, Uzbekistani officials have been paying more attention to the potential for youth radicalisation.
"The State Youth Policy Act went into effect in Uzbekistan September 15, 2016," Sherzod Mirkamolov, spokesman for the Tashkent-based youth NGO Kamolot, told Caravanserai. "One of its focuses is protecting youth ... from the ideas of terrorism and extremism and from the cult of violence."
Earlier, Caravanserai reported that Uzbekistani officials are fighting truancy, which they fear can give rise to extremism.
In addition, the country is carrying out a sweeping reform of higher education in hopes of providing more opportunity for the younger generation.
Deficient security
The state of school security alarms many parents.
An elderly man guards one school in Tashkent, Anastasiya Savelyeva of Tashkent, mother of a child attending that school, told Caravanserai.
"He doesn't have any weapons, just a telephone," she said. "He might impress children, but I doubt that he could stop criminals."
"A private security agency guarded our school until 2014," Nadezhda Orekhova, a Tashkent schoolteacher, told Caravanserai. "Our parents raised money on their own to pay for it ... But then [the authorities] banned private security for schools. Now a watchman guards our school. He has no authority."
Umid Vakhidov, an alumnus of the National University of Uzbekistan, is looking forward to the mandated improvements in infrastructure.
"I studied in an unheated room from 2006 to 2008," he told Caravanserai of his time at the university. "Our entire class came down with colds."
Panic buttons
To prevent hostage taking or an attack by criminals, workers are outfitting Tashkent schools with "panic buttons" that will summon Interior Ministry (MVD) rapid response teams. The initiative might spread nationwide later.
"When you press the button, a squad from an MVD unit called Protection [Okhrana] will be dispatched to the location," an Okhrana officer who requested anonymity for his own security told Caravanserai. "It'll arrive in three to five minutes."
Schools ranging from kindergartens to universities in Tashkent all will have panic buttons soon, Bekmurod Abdullayev, a department director of the Tashkent police, said at a news conference May 11, according to News of Uzbekistan.
"We're 70% done installing panic buttons in schools and pre-schools in the capital," he said at the news conference. "We'll be done by the end of the year."