KHATLON PROVINCE, Tajikistan -- A Tajik who fought in Syria as a militant for almost a year is determined to prevent his compatriots from making the same mistake.
Parviz Kosimov, 21, of Sarvati Istiklol village, Bokhtar District, Khatlon Province, deserted the "Islamic State" (IS) in May 2015 to return home. Meanwhile, hundreds of other Tajiks continue to fight in Syria and Iraq.
Two years after his return, he disclosed his story exclusively to Caravanserai.
'I still shudder at what I saw'
Kosimov ended up in Syria immediately after finishing his freshman year at Tajik National University in September 2014. During that year of school, he became radicalised by extremist recruiters on the Odnoklassniki social network.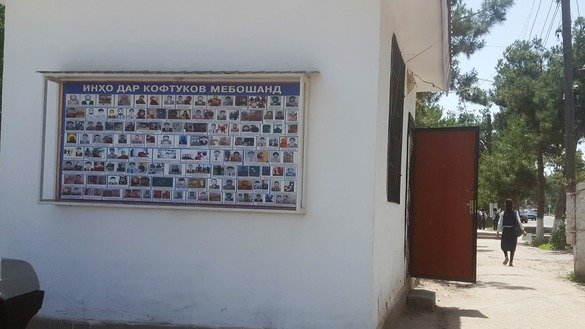 "I was so obsessed ... that I spent all the money my parents sent for tuition [$1,500] on a plane ticket to Istanbul," he told Caravanserai.
The militants, determined to keep him from changing his mind, "immediately took away my passport in Syria", he said.
IS is experiencing a major shortage of combatants and medics, he said, explaining that the problem forced his immediate deployment as a physician's assistant to treat wounded insurgents.
"I still shudder at what I saw," he said. "So many innocent young people are participating in a war to enrich others. Everything going on there is a lie ... They immediately asked me if I wanted to get married."
"I refused because I already understood it was another way to keep people in Syria," he said. "They forcibly marry off widows with children to militants."
'I've been praising Allah'
The friend and recruiter who travelled with him to Syria was killed in combat during their very first month, said Kosimov.
"I've been praising Allah that I returned to Tajikistan after all the horrors of being there," he said.
"I almost never left the hospital where I worked," said Kosimov. "I lived in fear there for nine months. It was there that i saw a video of Farrukh Sharipov by chance. He was the first [Tajik militant] to return to Tajikistan."
"After I saw the video, I became fixated on going home," said Kosimov.
Militants in Syria instantly called Sharipov a traitor, he added.
"After a short while I was able to get out," said Kosimov, refusing to say more about his escape besides calling it "terrifying".
"I am still afraid [of IS]," he said, adding that for two years, "I tried not to share my photos or talk to the media."
Breaking silence, fighting extremist propaganda
Eventually, Kosimov broke his silence.
"I recently decided that I'd meet with youth and tell them about what I survived," Kosimov said. "I don't want others to fall for lies. I have to tell the truth to protect my peers from mistakes."
Kosimov was not imprisoned, but police monitor his activities, said Faizullo Rajabov, the official in charge of religious affairs in Bokhtar District.
Kosimov participates vigorously in the fight against terrorism, said Rajabov.
"Every week we ask him how he's doing," continued Rajabov. "We invite him to all sorts of events and meetings with residents of the district."
Kosimov hopes to return to school. However, the Education Ministry has not yet permitted ex-militants who returned from Syria to resume schooling.
[This is the first part in a two-part story on Kosimov]