DUSHANBE -- The US Central Command (CENTCOM) Exercise Regional Co-operation 2017 is creating a unique chance for its participants to exchange experiences and to build mutual trust for future collaboration, say security officials.
CENTCOM is seeking to assist in operations for ensuring global stability and additional security, Jeffrey Ridenour, a spokesman at the US embassy in Dushanbe, told Caravanserai.
The exercises took place in Tajikistan July 10-23. Forty-nine Tajiks, 15 Kyrgyz, 16 Mongolians, 16 Pakistanis and 175 Americans as well as two Kazakhstani observers participated in the exercises.
The theoretical part of the training took place in Officers' House in Dushanbe. During July 17-21, only Tajik troops took part in the practical portion held on the training ground near Fakhrabad.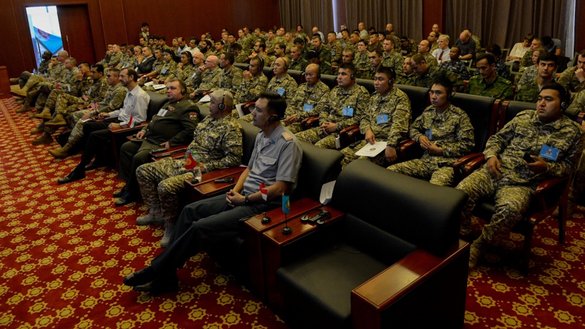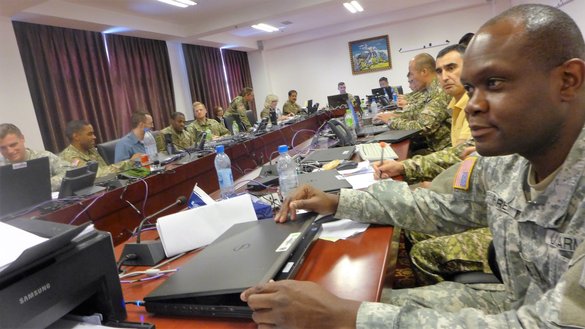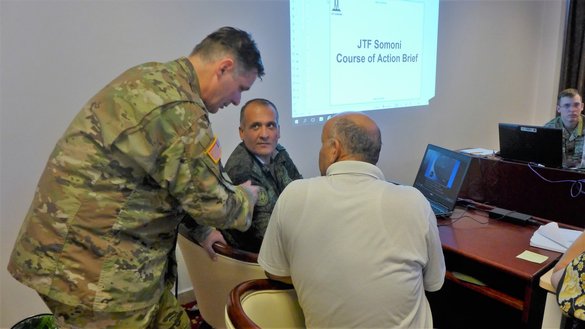 This year's event was a simulated peace-keeping response to a UN mandate. Participants acquired necessary counter-terrorism and border defence skills.
"Tajikistan is geographically well situated, and it's no coincidence that the organisers chose to conduct these sorts of events here," Lutfullo Amonov, a security analyst from Dushanbe, told Caravanserai. "The exercises reinforced and expanded soldiers' knowledge and also enabled us to establish military co-operation with countries in the region."
Exchanging ideas and experiences in this event plays a key role in building mutual trust and future partnership, said US Ambassador to Tajikistan Elisabeth Millard at a Dushanbe news conference July 19, according to Ridenour.
CENTCOM is working on establishing ties that could be necessary if a crisis situation arises, said CENTCOM Deputy Director for Training and Exercises Guy Zero at that news conference, adding the exercise effectively prepared its participants to carry out future missions.
CENTCOM is always striving to further military co-operation with Tajikistan, said Ridenour, adding that they carry out about 50 to 60 joint events every year.
Sharing knowledge, exchanging experience
The exercises were successful and enabled security forces to gain very important experience, a Tajik Defence Ministry official told Caravanserai on condition of anonymity.
"Pakistan, for example, is on an entirely different level in fighting terrorism," he said. "Soldiers shared their experience in fighting terrorism, and every country benefited from learning more and familiarising themselves with other methods. Our soldiers became acquainted with each other. It was a unique opportunity for members of various countries' armed forces."
All such exercises are critical for Tajikistan, said Abdugani Mamadazimov, a Dushanbe specialist on international affairs. The US has developed programmes and configurations that can prepare Central Asia to fight terrorism and extremism, he told Caravanserai.
"We ought to welcome any form of military co-operation that aims to neutralise the international threats of terrorism and extremism," he said. "Involving Pakistan and Mongolia enriches Tajikistan's military experience because these countries have their own ways of fighting terrorism."
"Tajikistan is Afghanistan's neighbour," said Sulton Zikriyayev, a Dushanbe specialist on regional security. "Various terrorist groups have been building up along our southern borders for two years now, and we periodically carry out special operations. Military exercises demonstrate ... that our officers are trained. We are not partnerless, and at any moment the international community will ... help us defend our borders."