KHUJAND -- Travel agencies are expanding their itineraries for Central Asia as the region's ancient cities continue to attract foreign tourists.
In October, a group of 100 American tourists visited Khujand, Tajikistan, as part of a Central Asia tour organised by Orient Silk Road Express, a German-based American travel agency that previously focused on Uzbekistan.
"Orient Silk Road Express, co-operating with [tour operator] Fun for Less Tours, was the first to include travel itineraries through Tajikistan and Kyrgyzstan, and it seems it made the right call," said James Tyndall of Utah, owner of Fun for Less Tours. "The main thing is that the tourists are happy."
Khujand, one of the oldest cities in Central Asia, celebrated its 2,500th anniversary in 1986. It is situated near many large Central Asian cities.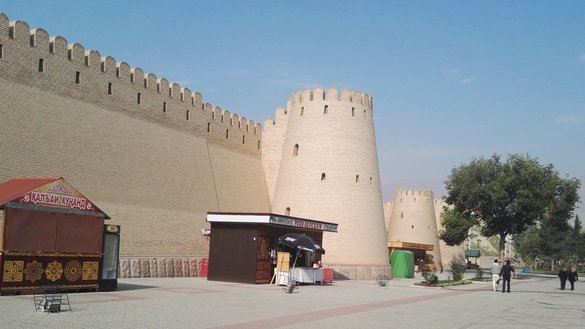 "It's a nice little town -- pretty, clean and cozy," Yuliya Aukhadeyeva, the Uzbekistani interpreter for the tour, told Caravanserai. "I never [knew] we had cities like that so nearby. And the people there are ... friendly and hospitable."
The tourists had previously visited a number of Uzbekistan's ancient cities, including Bukhara, Samarkand and Tashkent, according to Nazim Bagdalov, an Uzbekistani guide who escorted a different group of American tourists.
The travel agency added Khujand to the itinerary since it was on his tour group's route to Fergana, Namangan and Andijan, Uzbekistan, he told Caravanserai.
'Amazing'
During their three-day trip, the American visitors stayed at the Bakhoriston health spa, the hotel management told Caravanserai.
"Nature here is amazing," Steve Edison of California told Caravanserai. "The sun in October is as warm as ours in California."
"Our took the train to Tajikistan from Uzbekistan," he said. "Excellent impressions. It is true that we were wary at first, but after we saw how good-natured the people are and got to know the situation, we relaxed."
During their tour of Khujand, the American guests visited a regional history museum, Kamolil Khujandi Park and the central Panjshanbe Market. Also on the itinerary were Khoja Masakhiddin Mosque, an architectural monument from the 13th century, and Hisor Fortress, a fortification built in 600-500 BCE. Other sights included the Kayrakkum Reservoir and the Arbob Cultural Palace (a smaller copy of Petrodvorets in Saint Petersburg), among others.
"Your people are wonderful," James Wilson, another American tourist, told the Caravanserai correspondent who joined the tour group in Khujand.
"Anyone we met with, anyone we spoke to, they all shook our hands with a smile, and wanted to take a picture with us," he said. "We especially liked your Panjshanbe Market. It gave us the feeling that we had plunged into the history of Central Asia."
"It is a beautiful country, great weather; nature is amazingly colourful," Tyndall told Caravanserai. "I love the people, who are so welcoming and hospitable. Everyone invites us to their home and tells us: come stay with us."