Officials and intellectuals in the Middle East are calling for the creation of a museum to illustrate the crimes the "Islamic State" (IS) has committed during its three-year rule over parts of the region.
The museum would serve as a testimony of the barbarity and crimes of the group, they said, which have affected all components of society.
"It is important to have such a museum in Iraq, from which the group sprung and where it was later defeated and buried," said archaeology researcher and human rights activist Amer Abdul Razzaq.
"From here, we will help the world see the group's barbarity and thirst for blood when it took over several cities in the country," he said.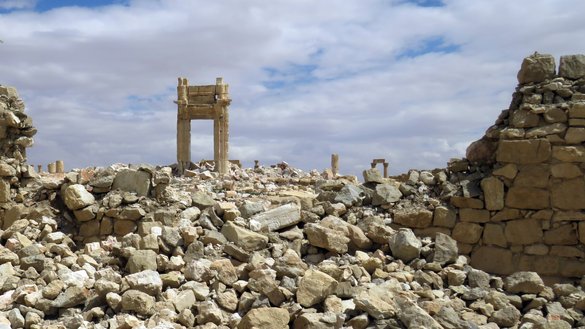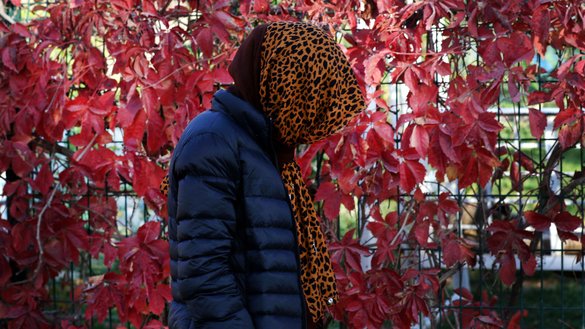 Remembering a 'dark era'
Museums are an important cultural tool worldwide, he said, "as they are a repository of historical information that showcases snippets of history that might otherwise be forgotten with the passage of time".
The items on display at the museum should include images depicting the crimes committed by IS such as torture devices and execution swords, displays of car bombs and explosive devices, he said.
The museum should also include images of destruction to historical sites "as destruction to those sites alone could be part of a live, on the ground museum", he added.
"We have to promote a culture of documentation and should not destroy all these historical documents on the premise that they belonged to a dark era," Abdul Razzaq said.
"Preserving the evidence does not mean we are glorifying such groups, but rather serves as a living indictment for future generations and a way for the whole world to remember these crimes," he said.
Abdul Razzaq suggested that all revenues from the museum be donated to victims of the terror group.
Iraqi MP and member or the parliamentary culture committee Uhood al-Fadhli said the idea of building an IS crimes memorial museum has been previously discussed in parliament.
Al-Fadhli, who is a strong supporter of the idea and is working towards getting the necessary authorisation to commence work on it, said the proposal requires financial support and a team of experts in documentation.
Confronting IS ideology
Commemorating the crimes of the group, according to al-Fadhli, should not only be done by building a museum.
It should also include amending school curricula, she said, adding that parliament is currently working on passing legislation that criminalises such destructive ideologies and creates a societal awareness that rejects them.
"This can only be achieved through education and the school system," she said.
"The crimes of IS have to always be remembered and a counter culture has to be fostered that confronts ideology with a [counter] ideology," she said
The Iraqi Ministry of Culture has organised several exhibitions to showcase the crimes of IS, ministry spokesman Omran al-Obaidi told Diyaruna.
It also is in the process of organising large exhibits in Mosul, Iraq, that show the group's crimes in that city, which used to be the capital of its alleged state, he said.
Iraq has received significant support in that regard, he said, particularly from the UNESCO, which has championed several UN resolutions criminalising IS's ideology.
He noted that France, in collaboration with the UAE and other countries, also has adopted a draft resolution to establish an international heritage fund to restore archeological sites in the Middle East.