MOSCOW -- Negative stereotypes about Central Asians and anti-migrant attitudes are pervasive in Russia, making an already difficult life more unbearable, migrants say.
These stereotypes and attitudes stem from repeated statements from Russian officials regarding terrorist suspects from Central Asia and negative coverage of migrants in Russian media.
'Second-class people'
According to the Moscow-based Gaidar Institute for Economic Policy and specialists from Russian state agencies, there were 1.92 million Uzbekistani, 1.06 million Tajik, 622,000 Kyrgyz and 522,000 Kazakhstani nationals living in Russia as of June 1.
"Migrants from Central Asia do the least prestigious work here -- they clean the streets, build houses and roads, guard various facilities and babysit," Farkhod T., 35, who migrated to Moscow from Namangan, Uzbekistan, told Caravanserai.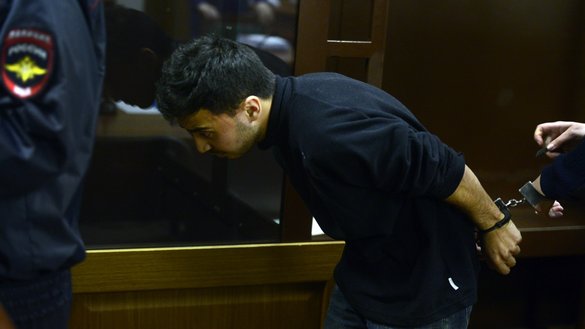 Farkhod, who declined to publish his last name for fear of repercussions, came to Moscow five years ago. He first worked at a construction site before becoming a private driver, his current occupation.
Back home in Uzbekistan, he has a wife and four children to whom he sends money every month.
More than anything, Farkhod is afraid of being deported, so he always keeps up with registration requirements in town and does not break the rules that apply to those temporarily residing in Russia.
"The locals think we are second-class people, and it comes out in their everyday attitudes toward us," he said. "'Gooks' or 'monkeys' -- we have to tolerate every possible kind of insult."
Such bigotry is not uncommon. In one published incident earlier this year, Natalya Kushparenko, a journalist from Bishkek, faced discrimination at a Moscow hotel, the Kabar news agency reported.
The hotel refused to book a room for her solely because she is a Kyrgyz citizen, she said in April.
"I responded to the hotel management that I am a Kyrgyz citizen but an ethnic Russian," said Kushparenko. "The employee said, 'But you are not a Russian citizen ... and you live in a country that is hostile to us.'"
'How do I know that you are not a terrorist?'
This year, the discrimination became even worse, Farkhod said.
"One month ago, I was barred from entering a residential housing development in Moscow," he said. "The security guard told me, 'How do I know that you are not a terrorist?' I have been called many things in my lifetime, but that was the first time someone called me a terrorist."
Russians have become more vocal about their opinions on migrants and guest workers after Akbarjon Jalilov, a 22-year-old Russian citizen who was an ethnic Uzbek born in Kyrgyzstan, carried out a suicide attack on April 3 on the St. Petersburg metro system, killing 14 people.
A few days after the attack, the Investigative Committee of Russia announced that six migrants from the Central Asian region had been arrested in St. Petersburg. The suspects were accused of recruiting for al-Qaeda-linked Jabhat Fateh al-Sham (formerly known as al-Nusra Front) and "Islamic State" (IS).
A month later, the Russian Federal Security Service announced that it had arrested four men -- all natives of Central Asia -- who were involved with IS and complicit in preparing for terrorist attacks in Moscow.
In August, two more alleged IS members were detained, once again from Central Asia, who reportedly were planning terrorist attacks for September 1 in Moscow.
Creating 'an image of the enemy'
This increased focus on the threat of Central Asian terrorist suspects, whether real or exaggerated, creates problems for Central Asian migrants trying to make an honest living in Russia.
Russian media outlets and security officials "shape us into an image of the enemy", Farkhod said.
Nationals from Commonwealth of Independent States countries who came to Russia for job opportunities form the backbone of terrorist groups inside the Russian Federation, Aleksandr Bortnikov, chief of Russia's National Anti-Terrorism Committee, said April 11.
The Central Asian region is the main source of migrant labourers in Russia.
Statements linking Central Asians with IS have strengthened the anti-migrant attitudes held by Russian citizens, according to Farkhod.
"This past summer in a cafe in Moscow, some Russian guys picked on someone I know from Tajikistan and dragged him outside," he said.
The Russians beat up the Tajik, according to Farkhod.
"Nobody tried to help him, not even the establishment's security guards," said Farkhod.