BISHKEK/ASTANA -- Recent efforts by a number of prominent Russians to justify Joseph Stalin's Great Terror have outraged citizens across Central Asia, re-opening old wounds and bringing back memories of Soviet state-sponsored terrorism.
During his reign of terror in the 1930s, the Soviet dictator sent millions of citizens to their deaths for opposing his policies or for a variety of imagined crimes, such as plotting his assassination or spying for several foreign countries simultaneously.
After his death, even in the Soviet era, authorities restored the reputations of many of his executed victims and threw out their trumped-up convictions.
However, in recent years, efforts to justify Stalin's deeds have surfaced in the Russian media.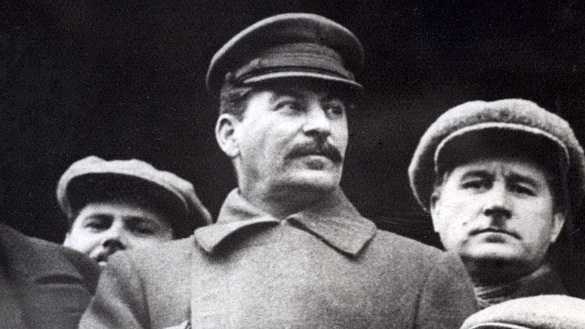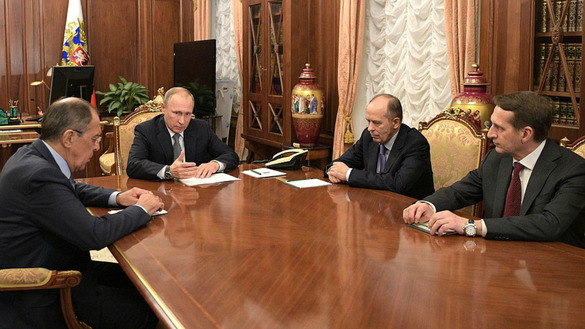 Alexander Bortnikov, director of the Russian Federal Security Service (FSB), said many of Stalin's victims deserved their punishments in a December 19 interview with the official Rossiyskaya Gazeta.
Bortnikov claimed many of the criminal cases were legitimate and "had an objective side to them", and suggested "links of coup plotters to foreign security agencies".
A Moscow State University economist, Andrei Kalganov, made similar remarks defending Stalin's purges to Komsomolskaya Pravda radio in March 2016. He pointed to Basmachi anti-Soviet guerrillas in Central Asia in the 1930s and pro-Nazi Soviets in World War II as legitimate targets of Stalin's regime.
Despite Stalin's murder of millions, his fans remain. Russian communists celebrate Stalin's birthday each year on December 21 in Red Square in Moscow and in other cities.
Millions of shattered families
Such efforts to rewrite Stalin's actions have reawakened the grief of Central Asians whose families suffered at Stalin's hands. No public celebrations of him take place in any of the five countries that were formed from the former Soviet Union.
Although exact figures of the Stalin-inflicted death toll throughout the USSR are impossible to compile, some estimates put the number of executions between 1921 and 1953 at 5.5 million. Other estimates are even higher.
In Kazakhstan alone, estimates suggest nearly a third of all Kazakhs perished as a consequence of Stalin's policies.
Being shot after a show trial was not the worst fate to await the unfairly disgraced. Punishment lasted for generations -- families of executed prisoners endured lifelong separation, internal exile or lengthy prison sentences.
Kyrgyz writer Chingiz Aitmatov (1928-2008) waited until his 70th birthday to share a memory from his childhood during the Great Terror, according to a 2015 account by the Kutbilim.journalist.kg website.
"Every May 1, the best schoolchildren were accepted into the Pioneers [youth organisation]," he said at the time. "But when my turn came, the teacher told me that children of an 'enemy of the people' were not worthy of the Pioneer title."
"I ran out of the room ... went down into a ravine and cried," he said.
His father, Torekul, a leading Communist Party member, was shot on charges of "nationalism" in Chong-Tash village, Chui Province, in November 1938.
In 1991, officials found the bodies of 138 executed Kyrgyz, including Torekul Aitmatov, in a mass grave close to the village. A local resident, Buburya Kydyraliyeva, disclosed the grave's location. Her father had known about it because he had guarded a summer cottage belonging to the People's Commissariat for Internal Affairs (NKVD), the secret police of the time.
Torekul Aitmatov was one of about 40,000 Kyrgyz executed in the Stalin years, according to Radio Free Europe/Radio Liberty's Kyrgyz service.
Sydyk Smadiyarov, a Kyrgyz historian, praised the slain Kyrgyz as patriots who put society above their own lives.
Commemorating the fallen
Workers reburied the remains nearby at a site that became the Ata-Beyit (Grave of Our Fathers) Memorial Complex in 2000.
Every November 8, Kyrgyz gather at the site to commemorate those who perished under the Soviet regime. The date formally became a day of remembrance in 2017, but it had been observed as such for years.
At one of those November 8 memorials, Chingiz Aitmatov's sister Roza Aitmatova described her family's hardships in the 1930s.
"After our father was arrested ... our entire family was persecuted," she said, according to Kutbilim.journalist.kg.
"When my brothers Chingiz and Ilgiz went to school on September 1, 1937, [after their father's arrest], the principal ... said that children of an 'enemy of the people' should not go to school," she said. "Nonetheless, they went to the building every day ... played with pebbles, waited till classes were over and went home with the other kids."
The brothers continued that pattern until an elderly man spotted them one day, Aitmatova said. "He proved to the principal that under the law he did not have the right to deny children an education. After that conversation, my brothers were admitted."
Preventing tragedy through rememberance
Kazakhstan, another former Soviet republic, also did not escape the tide of state-sponsored violence.
Kazakh intelligentsia were among the victims of Stalinist terror, Anuar Galiev, a historian at al-Farabi Kazakh National University in Almaty, told Caravanserai.
His own family was brutalised in those years. His grandfather, Moldagali Sagdagaliyev, the prosecutor of Kostanay Province, was shot in 1938 in Zhanalyk village after being accused of spying for Japan.
The village previously had an unmarked mass grave containing the bodies of executed Kazakhstani intelligentsia. The grave is now a monument.
Galiev's grandmother, though spared death, was imprisoned for 19 years as the relative of a "traitor".
Intellectuals "were swept up because they could ... think critically and would have interfered with the construction of Stalin's model of socialism", Galiev said.
Every authoritarian regime strives to create a silent, semi-literate population by reducing its education level, he said.
In its drive to exterminate all potential opposition, Stalin's regime slaughtered or internally exiled prosperous peasants (known as "kulaks"). It then turned its guns on the remaining peasants who revolted against forced collectivisation, Galiev said.
"My family was in a state of dismay," Galiev said of the 1930s. "They hoped that ... soon [the authorities] would come to their senses and release them. They were not released ... My mother became an orphan at a very young age. My grandmother never talked about life in the camps."
Since 1997, Kazakhstan has honoured its own victims of Stalinist terror every May 31.
"We need to keep the memory of those terrible times alive, since we keep falling into the same traps," Galiev said. "We need to create a system that cannot -- even in theory -- allow the same terrible events to repeat themselves."