ALMATY -- Recent developments in Central Asia involving a regional player -- particularly a number of military "agreements" -- highlight the foreign power's continuing efforts to exert malign influence in the region.
Regional entities have been known to interfere in the domestic affairs of other nations, violating the sovereignty of independent states and intimidating neighbours.
In Central Asia -- namely Kazakhstan, Kyrgyzstan, Tajikistan and Uzbekistan -- foreign powers have often used military aid as a means of exercising influence.
On January 20, for example, Kyrgyz President Sooronbai Jeenbekov signed a military and technical co-operation pact, a deal that Jeenbekov arguably had little choice but to sign.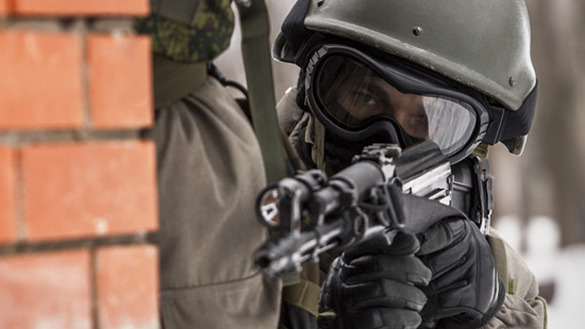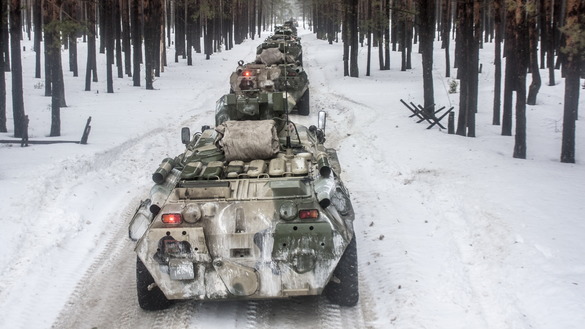 Many times coercion occurs when foreign entities leverage countries' debt, as is the case with Kyrgyzstan, to coerce leaders into signing deals.
For Kyrgyzstan, a poor landlocked country with few security threats, the deal is costly and arguably makes little sense economically or militarily.
Russian troops in Central Asia
Meanwhile, Russia's recent 'military aid' to Tajikistan is seen by analysts as a sign of Moscow's intent to deploy troops on the Tajik-Afghan border for the first time since 2005 -- a move that would undermine sovereignty in Central Asia.
Russia's aid to Tajikistan included "small arms, artillery and armoured hardware, helicopters, communication and air defence means, logistical and medical and survey equipment", according to the Russian Defence Ministry.
Tajikistan already hosts Russia's largest base abroad -- the 201st Military Base, which is stationed in two separate locations in Dushanbe and in Qurghonteppa, Khatlon Province, and hosts an estimated 6,000 to 7,000 troops.
The 201st will remain in Tajikistan until 2042 at the earliest, according to an agreement Russia and Tajikistan signed in October 2012.
Russian forces are also stationed at the Baikonur Cosmodrome in Kazakhstan and the Kant Air Base in Kyrgyzstan. And, more than a quarter-century after the Soviet Union's collapse, they appear to have no intention of leaving.
"Without a [military] base here, [the Russians] would immediately lose influence over Afghanistan, Uzbekistan, Tajikistan, Pakistan and Iran," Parviz Rasulov, a former Tajik army captain who resides in the United States, told Caravanserai.
"If Russia leaves, that's it -- it loses Central Asia forever, the way it lost influence over Poland, the Czech Republic and other countries in Eastern Europe."
These are only the most recent examples that show how Central Asian leaders, for various reasons, have been unable or unwilling to sever ties with Moscow.
Keeping watch on Central Asia
A number of foreign powers keep a close eye on the region, but Russia pays particularly close attention to Central Asian states' foreign policy, economic relations and military strategy to keep them in check geopolitically.
Days after returning from a trip to the United States, Kazakhstani President Nursultan Nazarbayev conversed by phone with Russian President Vladimir Putin on January 22, Kazinform reported.
Topics included prospects for the countries' co-operation as well as "Eurasian economic integration", a euphemism for participating in a Russian-dominated economic bloc.
"Central Asian countries are always considered a sphere of influence of Russia," Daniyar Kussainov, a Kazakhstani-born political scientist based in Norway, told Caravanserai. "Putin maintains influence through economic and political ties between the Russian Federation and Central Asia."
Russian media sources, which are prevalent in Central Asia, also "play an important role [in propping up] Russian soft power in the region", he added.
Putin's quest for approval ratings
The Kremlin's aggressive behaviour in Central Asia and elsewhere stems from domestic needs, observers have argued.
Putin "appears to have calculated that his regime can best do so by inflating his approval ratings with aggressive behaviour abroad", according to a US Senate report released January 10.
The Kremlin has employed a "sophisticated combination of propaganda and suppression to keep the Russian public supportive of wars abroad and distracted from the regime's criminality and corruption at home", the report said.
This behaviour has included military aid, such as Russia's efforts to help prop up the Syrian government since 2015, and is indicative of an almost 20-year-long pattern by the Kremlin of prosecuting similar small wars to achieve internal political objectives.
The 200-page report spans Putin's 18 years in power, documenting the extent of the Kremlin's "malign influence operations" against foreign nations and how Putin has consolidated power, enriched himself and his tight circle of loyalists, and meddled in elections across the globe.
[Arman Kaliyev from Almaty contributed to this report.]