Russia's declaration of victory over the "Islamic State" (IS) in Syria is no more than a political stunt, observers say.
Russia's defence ministry on December 7 announced its mission to oust IS from Syria had been "accomplished" and the country was now "completely liberated" from the group.
"The Russian armed forces' goal to defeat armed groups of the IS terrorist organisation in Syria has been accomplished," said senior military officer Sergei Rudskoi, announcing that Russian forces would begin to withdraw.
"There is not a single village or district in Syria under the control of IS. The territory of Syria has been completely liberated from fighters of this terrorist organisation," he said.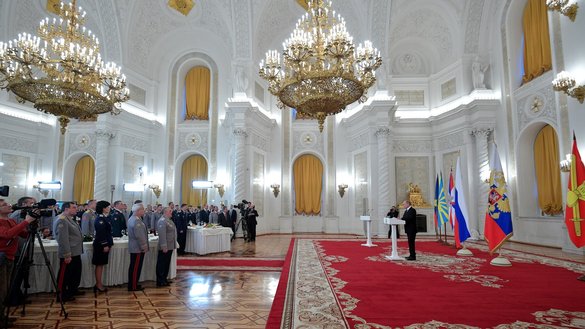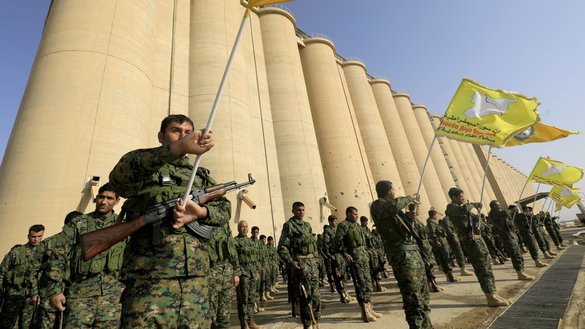 But IS remains entrenched in several parts of Syria, and has seized new territory in areas controlled by the regime and Russian and Iran-backed militias.
Recent reports clearly show IS has not been defeated in Syria, said terror group specialist and retired Egyptian officer Maj. Gen. Yahya Mohammed Ali.
"This is the opposite of what Russia has been claiming since the end of last year, when it announced with much fanfare that IS has been completely defeated and the Russian army's mission has been accomplished," he said.
Political manoeuvring
"The areas where fighting has occurred between IS and the Syrian army and its Russian backers have indeed seen a movement of IS elements to other areas on a temporary basis, only to later return," Ali said.
This pattern has occurred in areas such as Deir Ezzor, Albu Kamal, parts of al-Badiya and areas of Tadmur (Palmyra), he said.
"This tells us that air strikes have forced IS to retreat rather than be completely defeated and eliminated, as is the case in al-Raqa," he said.
The Russian declaration is nothing more than a political manoeuvre and an attempt to show itself as a liberator of Syria -- delivering the country from terrorism so it can justify its future political, economic and military role, Ali said.
Defeating IS is not only limited to ousting the group from areas it controls, said Syrian Democratic Forces (SDF) officer Farhad Khoja.
It also is linked with other operations, such as removing land mines and explosive remnants of war, as well as supporting former IS-controlled areas, which are currently under the control of the Syrian regime, he told Diyaruna.
"These are literally disaster areas and are empty of civilians," he said.
Ongoing commitment is needed
Meanwhile, efforts to restore security, infrastructure and governance are ongoing in areas where the SDF and the international coalition are operating, Khoja said.
"There, in spite of the violent battles to eliminate IS, life has gone back to normal and the displaced population has mostly returned," he said, noting that reconstruction is under way and public services are being restored.
"The people of al-Raqa have returned, and the city is run by a local council whose members are residents of the city and its countryside," Khoja added, noting that even security is managed by the local population.
A land mine removal and cleaning campaign is under way to pave the way for the population's return, he said, noting that the same is true in nearby al-Tabqa.
"Russia's declaration of victory over IS in Syria is utter nonsense," said Syrian journalist Mohammed al-Abdullah.
"From a military standpoint, the group is still in full control of several parts of Syria, including areas in Ghouta, parts of al-Yarmouk camp as well as strategic areas in north-eastern Hama province and parts of Homs and Idlib provinces," he said, as well as a small part of eastern Deir Ezzor.