ASTANA -- Kazakhstan and the United States are continuing to expand their relationship in business and trade, and the US government is enhancing support for Kazakhstan's health and education sectors, Wren Elhai, spokesperson for the US embassy in Astana, told Caravanserai.
"The economic relationship between the United States and Kazakhstan is very strong and spans a wide range of sectors," he said. "We are proud of the United States' record as a source of innovation and investment, and we firmly believe American companies have much more potential to expand relations with Kazakhstan."
"With these new partnerships, Kazakhstan is in a better position to achieve its development goals and Kazakhstani and American workers benefit," he said.
For example, Kazakhstan imported $493 million (157.8 billion KZT) worth of aircraft from the United States in 2016, according to official data. Kazakhstani farmers also increased their productivity with American grain harvesters and tractors, part of the $270 million (86.4 billion KZT) in US machinery that Kazakhstan imported in 2016.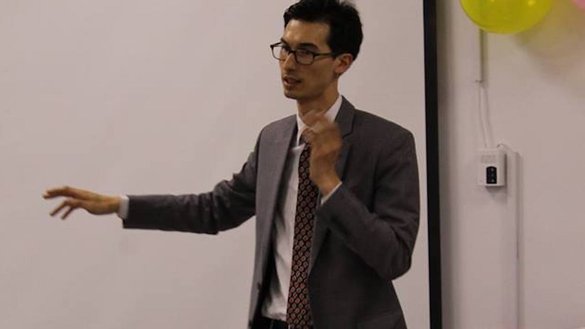 US supports Kazakhstan's health, education goals
"In health care, there are incredible examples of US-Kazakhstani co-operation to save lives," Elhai said. "The Nazarbayev University School of Medicine has forged a close partnership with the University of Pittsburgh School of Medicine, and American professors and doctors are training the next generation of Kazakhstani physicians."
"They have also developed a modern cancer centre in Astana, the National Research Oncology Centre," he added.
The United States is rendering significant support for developing Kazakhstan's education sector as well.
More than 2,800 Kazakhstani teachers participated in US-sponsored online training in 2017, and thousands of Kazakhstanis have participated in US government exchange programmes, Elhai said.
"We would like to see that number climb even higher, and anyone interested in studying in the United States can visit our EducationUSA centres for more information," he said. "We are also bringing US and Kazakhstani universities together to share best practices, collaborate on research and exchange students and professors."
To do that, the US government is expanding the number of English teachers sponsored to teach in Kazakhstani universities and schools, he said. A network of 11 American Corners set up in Kazakhstan offers free English practice, he added.
"Our programmes are especially strong in technology and innovation, driven not only by government partnerships but also by the US companies working with Kazakhstan to help Kazakhstan achieve the digitisation of its economy," Elhai said.