EASTERN GHOUTA, Syria -- The Syrian regime's Russia-backed air and ground campaign against an opposition enclave in Eastern Ghouta, Syria, has cut off desperately needed aid deliveries to tens of thousands of besieged civilians.
Fresh air strikes and clashes shook the opposition enclave Thursday (March 8), with dozens of patients treated for breathing difficulties -- symptoms consistent with a toxic attack, according to medics.
The blistering Syrian government onslaught, backed by the Kremlin, has prompted international outrage, including accusations by the United Nations (UN) that the government was orchestrating an "apocalypse".
The Syrian Observatory for Human Rights said at least 60 residents of Eastern Ghouta were left struggling to breathe after air strikes and barrel bombs hit the towns of Saqba and Hammuriyeh.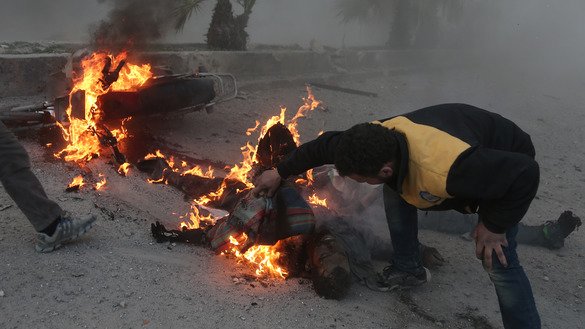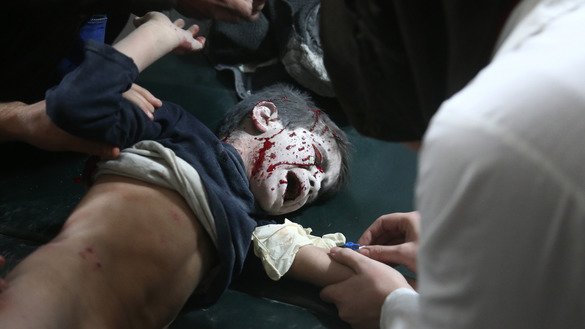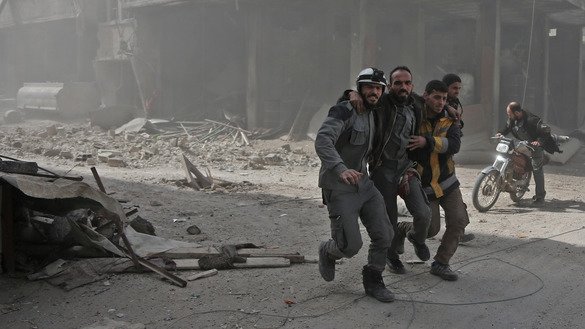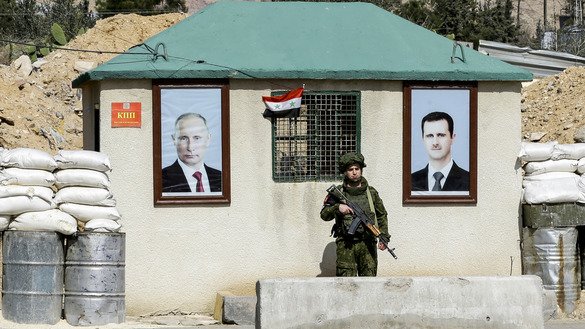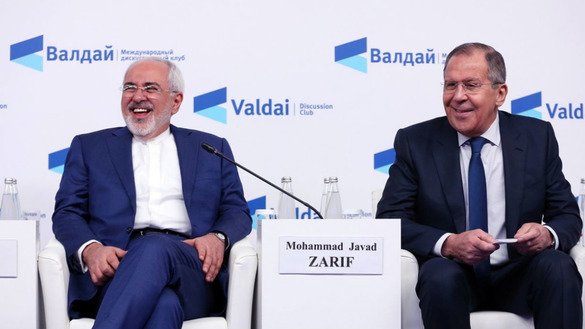 Doctors at one medical facility in Eastern Ghouta said they treated at least 29 patients with signs of exposure to chlorine, according to the Syrian American Medical Society, a medical charity that supports hospitals in rebel-controlled zones in Syria.
Syria, Russia planning next 'apocalypse'
The latest assault on Eastern Ghouta began February 18 with the Russia-backed Syrian army and allied militia launching an intense air and ground campaign to retake the last opposition bastion near Damascus.
Government forces have since captured more than half of the rebel-held parts of the area and killed more than 900 civilians, including at least 179 children, according to the Syrian Observatory for Human Rights.
Air strikes continued to hit the remaining rebel-controlled parts of Ghouta Thursday (March 8).
UN human rights chief Zeid Ra'ad Al Hussein said the Syrian regime and its foreign allies were already planning their next "apocalypse".
"This month, it is Eastern Ghouta," he said.
"Next month or the month after, it will be somewhere else where people face an apocalypse -- an apocalypse intended, planned and executed by individuals within the government, apparently with the full backing of some of their foreign supporters," a reference to Russia and Iran.
Aid delivery delayed, cut short
Aid agencies postponed a convoy of vital food and health supplies to Eastern Ghouta Thursday, as a result of the Russian-backed Syrian regime's relentless air and ground campaign.
"The convoy for today is postponed, as the situation is evolving on the ground, which doesn't allow us to carry out the operation in such conditions," International Committee of the Red Cross (ICRC) spokeswoman Ingy Sedky told AFP.
The joint convoy of the ICRC, UN and Syrian Arab Red Crescent was expected to deliver aid to Eastern Ghouta's main town of Douma.
A reporter contributing to AFP saw the trucks Thursday parked on the edges of Eastern Ghouta, at the government-controlled al-Wafideen check-point.
It marks the second time this week that aid operations to Eastern Ghouta have been disrupted by heavy bombardment.
The delivery of medical and food supplies was supposed to take place Sunday, but it had been postponed because of the regime's refusal to allow the entry of some medical supplies, particularly surgical kits, dialysis machines and some medicines such as insulin.
"The prohibition of these items appeared to be an attempt by the regime to pressure residents to leave Eastern Ghouta for treatment," al-Sahli said.
'Russian truce is a farce'
The UN Security Council February 24 demanded a 30-day cessation of hostilities, but the resolution has done little to bring relief to civilians.
The council met behind closed doors for three hours Wednesday to discuss the failed truce.
A previous "humanitarian pause" announced by Russia in late February failed to end violence in Eastern Ghouta and has inspired little trust from among the besieged enclave's 400,000 residents.
Many in the enclave appeared distrustful of the "pause" announced by Damascus's main ally.
"This Russian truce is a farce. Russia is killing us and bombing us every day," said Samer al-Buaidhani, a 25-year-old from Douma.
"I don't believe it's safe for me or my family to leave by this system," he told AFP.
The regime deployed buses at al-Wafideen to transport residents wanting to flee what UN chief Antonio Guterres has called "hell on earth".
But no civilians were seen venturing towards the regime forces guarding the check-point, where large portraits of Syrian President Bashar al-Assad and Russian President Vladimir Putin could be seen side by side.
Russia 'war crime' in Syria market bombing
Meanwhile, Russian forces were behind a deadly strike on a crowded market in Syria late last year, UN investigators said Tuesday (March 6), adding that the attack could amount to a "war crime".
Air strikes on a market in rebel-held Atareb in northern Syria November 13 killed at least 84 people, including five children, and injured about 150 others, the UN Commission of Inquiry on human rights in Syria said in its latest report.
"The commission confirmed the use of unguided blast weapons by Russian aircraft in a civilian populated area," commission chief Paulo Pinheiro told reporters in Geneva.
The war crimes investigators stressed that "the use of unguided bombs, including blast weapons, in a densely civilian populated area may amount to the war crime of launching indiscriminate attacks."