ASTANA -- A major Kazakhstani business group is teaching rural residents of the country how to run their own businesses.
The National Chamber of Entrepreneurs "Atameken" on Monday (April 16) hosted a conference in Astana for local entrepreneurs and discussed the development of small and medium businesses across the country, especially in rural areas.
The chamber also announced the beginning of a new stage of its Bastau Business (Business Start-up) programme to support entrepreneurs in the rural countryside.
The pilot version of Bastau demonstrated its effectiveness in 2016-2017, Bauyrjan Orazgaliyev, director of the Development Department of Atameken, told Caravanserai.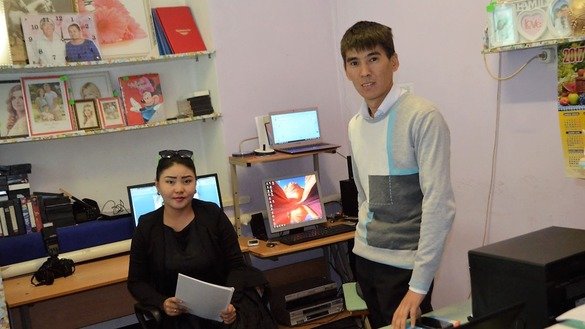 Bastau "is aimed at teaching rural residents entrepreneurial skills and at guiding them in their business projects", he said.
Success and growth
Last year, 15,000 Kazakhstanis underwent the training, a number expected to double in 2018, Orazgaliyev said, adding that a fifth of those projected 30,000 graduates are expected to open their own businesses.
This year, 160 business trainers will conduct Bastau classes throughout the countryside, according to Atameken. Each trainee receives 80 hours of instruction spread out over one month.
Maral Kojekbayeva, a graduate of the programme from Martuk village, Aktobe Province, has confidently taken to her new role as a businesswoman.
"We are providing our fellow villagers with photo and video services," she told Caravanserai. "We get a lot of orders -- [children's] morning performances in kindergartens, school functions and celebrations."
"I am very glad I received the Bastau training," she said.