KYIV, Ukraine -- Ukraine's state security service raided the Kyiv offices of Russia's state-run RIA Novosti news agency and RT TV channel Tuesday (May 15), citing the malign influence of the media outlets.
"Investigative actions are continuing; there are searches in RIA Novosti and other media structures," Olena Gitlyanska, a spokeswoman for the Security Service of Ukraine (SBU), told AFP.
On her Facebook page, Gitlyanska said Russian-controlled media were being "used as tools in a hybrid war against Ukraine."
Earlier in the day, Ukrainian law enforcement officers detained Kyrylo Vyshynsky, the head of the Ukrainian branch of RIA Novosti, near his house in connection with charges of treason.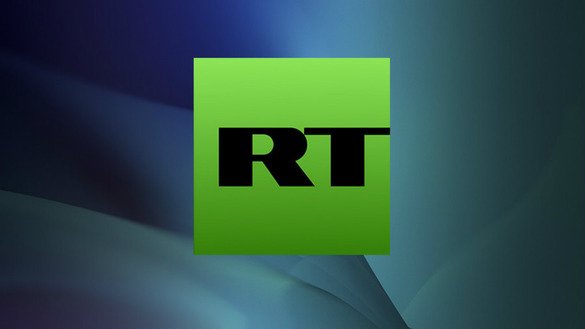 Vyshynsky, a Ukrainian citizen with a Russian passport, allegedly travelled to Crimea in 2014 and made "subversive" reports justifying Russia's invasion of the peninsula. He is also accused of collaborating with separatist groups in eastern Ukraine.
Propaganda as part of hybrid warfare
Demoralising and disorienting opponents -- those are the main goals of hybrid warfare, Tornike Sharashenidze, a professor at the Georgian Institute of Public Affairs in Tbilisi, told Caravanserai.
"The term hybrid warfare appeared only recently, but such warfare has been practiced since long time ago. Of course, Russia has practiced it well and very successfully," he said.
"Russian propaganda creates fake news and makes the opponents spend time and energy denying and fighting the false news, not allowing them to focus on much more important issues and forcing them to be on the defensive and to react," said Sharashenidze.
Apart from "fake news", propagandists exploit "legends" meant to influence the collective consciousness of society, he said.
"They are tailor made as they target sensitive issues and emotions," he said. "After hearing about the horrible details of this so called plan, everyone is so scared that hardly any of them checks whether this is true."
"Russia takes advantage of the fact that the Russian language remains the lingua franca in most of the former Soviet Union, and that in many regions local media sources are woefully underdeveloped, forcing the population to receive information from Russian sources," Sharashenidze said.
Spreading fake news around the world
A recent poll found that almost half of Central Asians do not trust Russian media outlets like Sputnik and RT.
The results of this poll come amid a number of reports detailing growing mistrust of Russian media outlets in Central Asia.
Uzbekistanis, for their part, are becoming more discerning when it comes to social media use and news media consumption and are consequently losing faith in Russia-backed sources.
One of Russia's latest attempts at propaganda involved spreading false information regarding the alleged chemical weapons attack in Syria in early April to help protect the Kremlin-backed Syrian regime.
Even in Afghanistan, officials and media observers say Russian media outlets are spreading lies and distortions in an attempt to sow chaos in their country.
Russia's illegal annexation
Tuesday's raids came just hours before Russian President Vladimir Putin opened a bridge that provides the first direct road connection between Russia and the Crimean Peninsula, which Moscow illegally annexed from Ukraine in 2014.
EU and US sanctions have targeted those involved in building the bridge, principally Putin's close ally, businessman Arkady Rotenberg, whose company Stroygazmontazh won the construction contract.
The annexation of the peninsula in 2014 drew denunciations from Kyiv and the West as an illegal land grab.
Russia's last tsar, Nicholas II, first proposed such a bridge, but the outbreak of World War I prevented it from going ahead.
NATO denounces a new bridge linking mainland Russia to Moscow-annexed Crimea as "another violation" of Ukraine's sovereignty, an alliance spokesman said Wednesday (May 16).