TASHKENT -- Telegram, a popular messaging app, is growing more widespread in Central Asia as hard-line Russia and Iran seek to prevent their citizens from accessing it.
"Telegram is not only a messaging app; it has become a symbol of digital freedom for residents of the post-Soviet space," Alisher Khudainazarov, a 36-year-old web developer from Tashkent, told Caravanserai.
Thousands of Muscovites took to the streets April 30 in response to an April 13 court order to block the app -- developed by a Russian -- throughout the country. The same day as the Moscow protest, Iran's Culture and Media Court ordered a similar block of the app.
Although users have found work-arounds like virtual private networks (VPNs) --as they often do in the face of repressive governments -- the message is clear to supporters of human rights: Russia and Iran are trying to monitor citizens' private lives and take away their freedom of speech.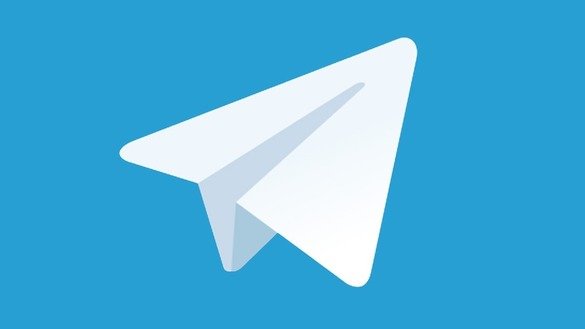 Telegram "is the only messaging app that did not give its encryption keys to the Russian FSB [Federal Security Service]," Khudainazarov said. "People entrust their secrets to it."
Fighting for privacy and freedom
Under perpetual pressure from the Kremlin to compromise its users, Telegram has posted its position on internet privacy.
Telegram says on its website that it prioritises "protecting your private conversations from snooping third parties" and "protecting your personal data from third parties".
While such values have put Telegram squarely in the sights of various dictators and corrupt states, such adherence to liberty and privacy has built a significant user base.
Telegram has 200 million users monthly, the company announced March 22.
Before the Iranian court order, Uzbekistan and Iran led the world in the number of users of the Telegram Android app, according to the US analytical firm App Annie, which based its ranking on data from the Google Play digital distribution service.
Kyrgyzstan, Russia and Kazakhstan ranked 6th, 12th and 14th, respectively, in that category.
Tolerance by Central Asian governments
Central Asian governments, unlike their counterparts in Russia and Iran, see no need to crack down on a convenient and trusted app like Telegram.
In Uzbekistan, the app is embraced nationwide and the government has expressed no intention of curtailing messaging apps.
"The entire country communicates with it," Oleg Selivanov, 22, of Tashkent, told Caravanserai. "The president has a page, as do almost all the cabinet ministers. The traffic police collect fines using Telegram. You can order a pizza or call a cab."
When news broke of Russia's efforts to stamp out Telegram, recalled Mansur Pulatov, 25, of Tashkent, "Panic started on social networks -- [we] were waiting for [that campaign] to reach us. But nothing happened."
"We're even poking fun at the Russians and telling them to come here," he said.
"Blocking is an extreme measure," Kazakh Information and Communication Minister Dauren Abayev told Kazinform April 4.
Telegram has never deserved such an extreme step because its administrators take down individual pages that Kazakh authorities find objectionable, he said.
Kyrgyzstan has a similar policy towards the app.
"If some [online] resource is used to disseminate extremist information, it will be blocked," a source at the Kyrgyz State Committee of Information Technologies and Communications told 24.kg in an article published April 13. "But in Kyrgyzstan that is done only by a court decision."
Last December, the Tajik government announced it lacked the ability to block messaging apps like Viber, Telegram and WhatsApp.
'A symbol of digital resistance'
About 7,500 people took part in April 30 protests in Russia against the blocking of Telegram, Russian police estimated. However, a counter-estimate by the NGO White Counter (Belyi Schetchik) said turnout was more than 12,000.
Pavel Durov, creator of Telegram, applauded the courage of such protesters.
"Some will say that a protest doesn't change anything. That's not the case," he wrote on his VKontakte page April 29. "If nothing is done, Russia will lose Telegram and other popular services. Your active participation can change the course of history."
Russian authorities are finding out that ordering an app's shutdown and the actual act of doing so are two different things.
The firm TorGuard, which provides VPNs that defeat state-imposed filters, has counted a 1,000% increase in Russian subscribers since April, its CEO told the Russian newspaper Kommersant in an article published May 21.
"Pavel Durov is resorting to cunning manoeuvres, and the service is still working," Maksim Frolin, a 46-year-old resident of Kaliningrad, told Caravanserai. "Many are using VPNs. Telegram used to be just an app. Now it's a symbol of digital resistance."
Iranian government tries to match Russia
Iranian authorities seem fated to experience the same frustration that their Russian counterparts have encountered.
Telegram's alleged offences in Iran included "propaganda against the establishment, terrorist activities, spreading lies to incite public opinion, anti-government protests and pornography", Iranian state TV reported April 30, according to Deutsche Welle.
Iranian Telecommunications Minister Mohammad Javad Azari Jahromi said April 8 that an estimated 40 million Iranians -- half the population -- use the Telegram app, Fars news agency reported.
On May 28, Jahromi conceded on his Instagram page that while the number of Telegram users in Iran dropped after the court order, by May 13-17 the number of users began growing again, according to the NGO Centre for Human Rights in Iran.