The "Islamic State" (IS) group's invasion of parts of Iraq in 2014 and the battles that followed to oust the group from those areas have cost IS most of its top leaders.
Over the course of the conflict, "IS lost 43 out of 48 of its founding leaders, who were at the top of the hierarchy and played critical roles", said security expert Jassim Hanoun.
IS also lost elite field commanders and those who were "in charge of protecting IS's funding sources", Hanoun said, noting that the airstrikes targeting them have "caused the group's structure to collapse".
Prominent leaders killed
Most prominent among the fallen IS leaders was the group's top strategist and propaganda chief, who went by the alias Abu Mohammed al-Adnani.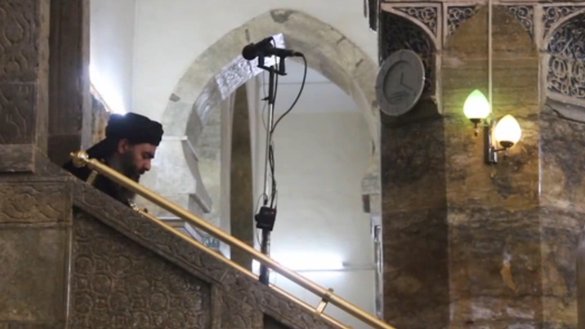 Al-Adnani, whose real name was Taha Subhi Falaha, was killed by a coalition airstrike in Aleppo in August of 2016, the Pentagon confirmed.
A month earlier, the group confirmed the death of top commander Abu Omar al-Shishani, real name Tarkhan Batirashvili, in the Iraqi town of al-Sharqat.
Also killed was IS field commander in Anbar Shaker Wahib, also known as Abu Wahib al-Fahdawi al-Dulaimi.
Fadhil Ahmed Abdullah al-Hayali, who oversaw the IS occupation of Iraqi cities, was killed by a coalition strike in 2015. He had used several aliases, including Abu Muslim al-Turkmani, Hajj Mutaz and Abu Mutaz al-Qurashi.
IS leader Abu Bakr al-Baghdadi's deputy, Abdul Rahman al-Qadouli, who went by the alias Abu Alaa al-Afri, was killed in an Iraqi operation in 2015.
Senior IS leader Adnan Ismail Najm Abdullah al-Dulaimi, known by the alias Abu Abdul Rahman al-Baylawi, was killed by Iraqi forces in 2014. He had been in charge of the group's so-called military council.
Absence of leadership
"Ambushes and individual attacks that were recently staged by IS were intended to tell the world that they still reserved some power," Hanoun said.
However, these attacks also reveal the "absence of a central leadership that makes plans", he said, noting that small-scale attacks on easy targets are being executed by fleeing IS remnants.
IS has returned to a modus operandi in which every member or cell works independently without any recourse to guidance or decisions made by the leaders of the group, said security expert Fadel Abu Ragheef.
The group began operating this way after a number of its leaders were killed, he said, noting that al-Baghdadi "now lives as a fugitive, who must move from one location to another with a small number of his followers".
The IS leader is now unable to lead his group and has no one upon whom he can depend, he added.
Iraqi provincial council security committee member Hassan Shabib underscored the importance of working to combat IS's ideology, in addition to ousting its remaining fighters.
"Not dealing strictly with this extreme ideology and preventing it from permeating the younger generation means that we will see future generations of terrorists and new leaders," he said.
"This war of ideologies must be our next step, after decimating the human and financial resources of terrorism," he said.