ALMATY -- Genuine co-operation between Kazakhstan and the United States is increasingly drawing the ire of Russia, according to Russian news reports.
Earlier this month, the Kremlin demanded an explanation of Astana's co-operation with Washington, which Astana began without consulting former colonial power Moscow, the Russian newspaper Kommersant reported.
During a conference of Collective Security Treaty Organisation member-state foreign ministers in Almaty June 11, Russian Foreign Minister Sergey Lavrov made it clear to his Kazakh counterpart, Kairat Abdrakhmanov, that Moscow is unhappy with Kazakhstan's recent agreements with the United States.
Moscow's main grievance is over a move by Astana last year granting the United States access to the Caspian Sea ports of Aktau and Kuryk to enable the transportation of goods to Afghanistan, an anonymous source from the Russian delegation told Kommersant.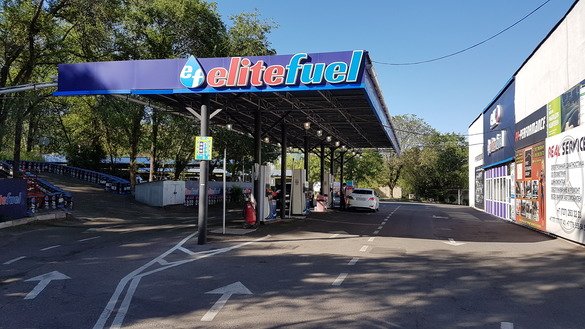 Kazakh President Nursultan Nazarbayev signed the corresponding document this year.
Kazakhstan neither consulted with nor informed Russia about the plans, the anonymous Russian diplomat told Kommersant.
Security in Central Asia
Influential figures in Kazakhstan are bewildered by the complaints from Moscow.
The presence of US troops in Afghanistan has significantly bolstered the level of security in Central Asia, Aidan Karibzhanov, a Kazakh business tycoon, said on Facebook on June 12.
Responding to Lavrov, Karibzhanov referred to the 1999-2000 Batken incident, when several hundred Islamic Movement of Uzbekistan (IMU) militants based in Afghanistan crossed through Tajikistan and infiltrated southern Kyrgyzstan.
The militants took 20 hostages, including some security personnel and four Japanese geologists.
All those hostages were eventually freed, but fighting between IMU militants and Kyrgyz forces in Batken dragged into late 2000.
Having the US mliitary in Afghanistan supports peace and tranquillity in Central Asia, Karibzhanov said, referring to the absence of clashes between Kyrgyz troops and infiltrating militants since US troops entered Afghanistan in 2001.
Reducing Russian influence
As Kazakhstan begins charting its own course away from the Kremlin's policies, the country is increasingly looking towards ways to reduce Russia's influence.
For example, in the past, Kazakhstan has suffered through fuel crises whenever Russia reduces gasoline deliveries.
Although Kazakhstan has plenty of crude oil, its refining capacity has historically lagged.
During a gasoline crunch last autumn -- compounded by repairs to two Kazakh refineries -- gas stations in Kazakhstan required motorists to submit coupons obtained and paid for in advance, causing a palpable blow to the country's economy.
"I hope that we will no longer have to deal with a nightmare like when we waited in line for half a day at the gas station for 20 liters of gasoline," Astana resident Abay Idrisov, 35, told Caravanserai.
"Why is it that we, living in oil-rich Kazakhstan, have not only been importing gasoline but have depended on Russian deliveries of it?" said Yermek Suyinshalin, a taxi driver working in Almaty.
"Russia was able to use this leverage, threatening to leave us without fuel, like it is doing with natural gas deliveries to Europe," he told Caravanserai.
Reducing energy dependence
This year has been a different story, with Kazakhstan able to ban Russian gasoline imports by rail for three months, Kazakh Energy Ministry Kanat Bozumbayev said May 29 in Astana.
The minister announced the move after the modernisation of two Kazakh petroleum refineries, increasing the production of gasoline at the Euro-4 and Euro-5 emission standards.
Kazakhstan has three refineries, situated in Atyrau, Pavlodar and Shymkent. Authorities plan to construct a fourth plant in Mangystau Province by 2024.
"The demand [in Kazakhstan] has not increased... so we see no point in importing large amounts of gasoline," Bozumbayev said June 11, according to his ministry.
With the surplus of fuel, Kazakhstan plans to begin exports to neighbouring countries, once an inter-governmental agreement with Russia expires. That pact, which expires January 1, 2019, bars Kazakhstan from exporting gasoline.
Kazakhstan expects to sign the relevant contracts with its oil-poor neighbours by the end of summer, said Bozumbayev.