ASTANA -- Kazakhstan is implementing a number of projects to enhance computer literacy among adults and train youth in computer programming, robotics and other information technologies (IT).
The Digital Kazakhstan state programme approved by the government last December is aimed at developing the economy with computer technology. It involves the implementation of both school courses on IT and computer centres.
Such computer centres across Kazakhstan are providing IT classes for the general public, the Ministry of Information and Communications said in a statement June 2.
"From June to August, about half a million [adults] will be trained," the statement said.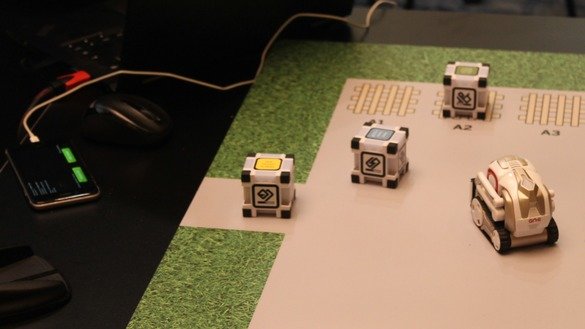 Improving computer literacy
To enhance computer literacy, the government plans to open computer centres in all provincial capitals.
At these centres, citizens can use computers and access the internet and government services online. If needed, they can also undergo instruction in computer literacy.
Such centres already operate in Astana, Shymkent and Almaty.
"Training will be done on various topics -- basic skills, online government services and e-commerce," Bauyrjan Kokeyev, a computer course teacher from Astana, told Caravanserai.
The public will be able to undergo instruction at absolutely no charge and become more literate on IT issues, he said.
"This is not some knowledge divorced from life; it is the most useful information for modern humanity -- such as the use of [computer] equipment, not subjecting oneself to danger on the internet, how to get e-government services and how to acquire and sell goods and services online," Kokeyev said.
The Kazakh government, jointly with a number of companies such as National Information Technologies and Kazpost, is handling the implementation of this initiative, he said.
IT education in schools
Meanwhile, starting September 1, all schools in the capital will open IT offices. Schools in other regions, including rural areas, will join the project later.
The Kazakh government, the National Chamber of Entrepreneurs and local NGOs are implementing the project.
The first office opened at Public School No. 73 in Astana May 23. It conducts instruction using international methodologies. Children there are studying robotics, logic and computer modeling and are independently setting up websites.
"In the next three years, we will open 1,000 IT classes, of which 280 will be opened this year," Maulen Ashimbayev, deputy chairman of the ruling Nur Otan party, told Caravanserai. "They will have in-depth study of programming and robotics."
About 150,000 children and adolescents, aged 8-16, will study in these well-equipped IT classes every year, he said.
This large-scale project aims to remedy the shortage of IT specialists nationwide, he said.
"I am very glad to be studying [computer] programming," Sabina Birjanova, a 10th grader at Public School No. 73 in Astana, told Caravanserai.
"Many people think this is not for girls. I don't agree. I like computers, the internet and robotics. After school, I want to enroll in a university; I will study to become an IT specialist," she said.