ALMATY -- Kazakhstan has plans to make its capital, Astana, the most important financial hub in the region, where foreign investors will be able to safely invest their capital.
President Nursultan Nazarbayev on July 5 -- the eve of the 20th anniversary of Astana becoming Kazakhstan's capital -- inaugurated the Astana International Financial Centre (AIFC).
Nazarbayev invited foreign and domestic businesses to engage with the AIFC during the official ceremony, which guests from 50 countries attended.
"I am sincerely grateful to all [of our] partners present here for their active support and participation in our project," Nazarbayev said at the event. "I hope that our mutually beneficial co-operation will only be strengthened. Astana must become the region's primary financial hub and in the long term become one of the leading financial centres in Asia."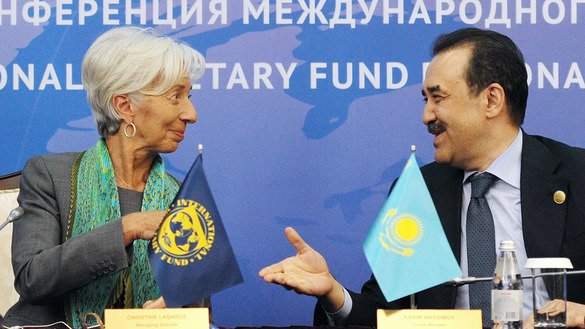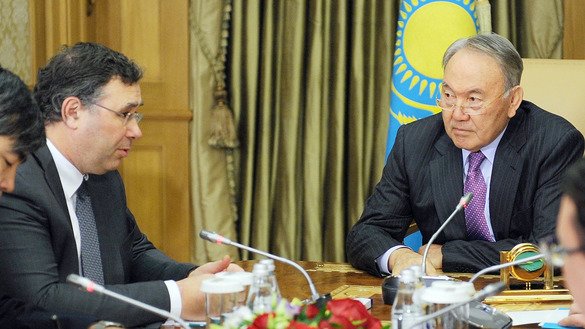 As much as $40 billion (13.8 trillion KZT) total in foreign capital could flow into the country during the next 10 years, he said back in May 2016.
Companies signing on
More than 55 companies have already registered in the AIFC, said the centre's director, Kairat Kelimbetov, during a news conference July 5 ahead of the inauguration.
By the end of 2018, that figure will grow to up to 100 companies and, by 2020, up to 500, he said.
The AIFC is already co-operating with major financial institutions, including the World Bank, International Monetary Fund, European Bank for Reconstruction and Development, Asian Development Bank and others, according to Kelimbetov.
The AIFC's Expat Centre has issued 250 visas to foreign investors to allow them to stay in Kazakhstan. The Expat Centre provides visa-processing services in English, helping employees of foreign companies and their families to find housing and schools for their children and to register their cars.
"The 'single window' principle is the best practice of financial centres such as Dubai and Abu Dhabi," Kelimbetov said, referring to a single entity or location that can accept regulatory documents from international traders.
"When you arrive in another country, it's probably quite difficult to adapt immediately," he said. "We believe that the issues of adaptation should not affect the rate of inflow of foreign direct investment into Kazakhstan."
Liberal conditions for foreign capital
Kazakhstan has been gaining greater significance for investors interested in the Eurasian region, Timur Turlov, general director of the Almaty-based Freedom Finance investment firm, told Caravanserai.
The change came after the global community enacted sanctions against Russia in March 2014 for its illegal annexation of Crimea from Ukraine, he said.
Given Kazakhstan's very liberal terms for investors, "the Astana International Financial Centre has good potential to obtain the capital that used to go to Russia", he said.
"We live in a world where it is becoming more and more difficult to transfer money from one country to another," Turlov said.
"Therefore, for Kazakh and foreign investors and for wealthy people it is becoming more inconvenient to manage your wealth abroad. You can't just come to a Swiss bank, open an account and transfer $10 million."
The standards for verifying funds' origins and the process of confirming they are not illicit are becoming more stringent as part of tougher anti-money laundering and counter-terrorism measures across the world, he said.
Positive reputation
Kazakhstan enjoys a positive reputation among foreign investors, said Serzh Davtyan, the director of Liana, an Almaty store specialising in the sale of equipment for heavy industry.
He and other Armenian investors launched the company in 2016.
"Kazakhstan has a good reputation because no one has tried to launder money through Kazakhstan," Davtyan told Caravanserai.
"Extremist organisations did not spring up here," he added. "Kazakhstan has a good reputation with foreign partners. Kazakh banks don't encounter restrictions when sending money abroad for their foreign clients."
The banking sector in Kazakhstan is holding active discussions over the possibility that the launch of the AIFC might help open foreign banks' branches in Kazakhstan, Saule Imanbai, an Almaty employee of Bank CenterCredit, told Caravanserai.
Such foreign branches would assume the tasks of storing money and securities for the centre's participants, she said.