GORNO-BADAKHSHAN, Tajikistan -- Russia and Tajikistan this week kicked off joint military exercises ostensibly to prepare for militant attacks emanating from Afghanistan, but certain realities suggest the training is for different reasons.
More than 10,000 troops, mostly Tajik reservists, will take part in the first such drills in Gorno-Badakhshan Autonomous Province (GBAO) by the ex-Soviet allies, Tajikistan's Defence Ministry said.
Combined forces will practice "eliminating terrorists who broke through" from Afghanistan in a hypothetical incursion, it said.
The exercises kicked off Tuesday (July 17) and were set to end Friday (July 20).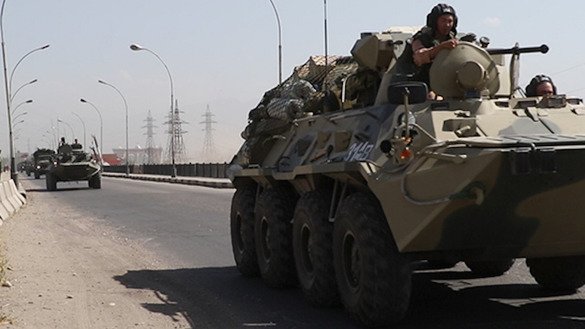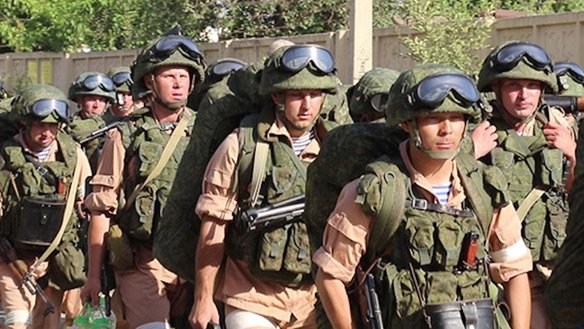 Some 400 soldiers and 80 pieces of Russian military equipment were deployed from Russia's 201st Military Base in Tajikistan, the Russian army said.
The base is Russia's largest abroad and occupies two separate locations in Dushanbe and in Qurghonteppa, Khatlon Province. It hosts an estimated 6,000 to 7,000 troops.
Because of the base's location, previous exercises involving the two militaries were held in Khatlon Province, which borders Afghanistan.
However, the recent exercises are taking place in GBAO, on the other side of the country and the only Tajik province that borders China.
Location, location, location
The reason for the move is China and Russia's reluctance to allow others into its "backyard", say some observers.
China has beefed up its security assistance in Tajikistan in recent years, notably building infrastructure on the 1,300-km-long border between Tajikistan and Afghanistan and holding its own military drills with Tajikistan in 2016.
Such co-operation has also extended into Tajikistan's borders. Local residents in GBAO say Beijing has built a security installation in a corner of the province, near both the Afghan border and Xinjiang Province, China, according to a report released in March by the International Crisis Group.
"Russian sources indicate that the growing Chinese presence in Central Asia is a source of sensitivity for Moscow," the report said.
"Only a few years ago, Russian analysts and officials were wont to describe Central Asia as Moscow's 'backyard', making it clear that Beijing should closely co-ordinate any activity in Central Asia with Russian counterparts," the report said.
"A Russian expert with extensive experience in Tajikistan expressed indignation that Chinese officials would not have informed their opposite numbers in Moscow of plans for an installation in [GBAO]."
"China already has an advantage over Russia in the region, namely, the money and, perhaps, willingness to fund the massive infrastructure and other projects that Tajikistan desperately needs," it said.
Russia's inability and/or unwillingness to help its neighbours was exhibited Wednesday (July 18) when Russia's state-controlled gas company Gazprom declared it was no longer going to help Tajikistan extract its oil and gas reserves.
A Chinese security presence in this part of the country "could needle Russia", the report added.
Pretext of fighting terrorism
Russia's buildup and show of force in Central Asia say more about Moscow's determination to reassert control of its lost Soviet territories than it does about "protecting friends from enemies", contend independent observers.
Russian troops for years policed the Tajik-Afghan border but in 2005 left Tajikistan in disgrace. Since then, Moscow has lobbied for their return as part of an effort to shore up its influence.
The 201st will remain in Tajikistan until 2042 at the earliest, according to an agreement Russia and Tajikistan signed in October 2012.
The Kremlin's go-to claim is that Central Asia is at risk of militants surging over the Afghan border.
For example, in January, Russian officials claimed there were as many as 10,000 "Islamic State" (IS) militants in Afghanistan. Afghan officials quickly debunked that figure, placing it instead at "several hundred".
Such attempts at asserting Moscow's authority come amid anger that Central Asian countries are beginning to chart their own path.
In one such instance, Kazakh lawmakers March 6 approved a draft law opening up two of their country's Caspian Sea ports as transit points for the delivery of non-military goods from the United States to Afghanistan, bypassing Russia.
Moscow's discontent over losing influence in Central Asia is obvious, say experts, and Russia's "puppet media" are expressing "systemic dissatisfaction" with the developments.