DUSHANBE -- The recent attack claimed by the "Islamic State" (IS) on a group of foreign tourists in Tajikistan has shone a spotlight on the continuing danger of extremism and the need for countries in the region to implement strategies and form coalitions to defeat the ongoing threat.
On Sunday (July 29), assailants rammed their car into a group of foreign cyclists in Danghara District, about 100km from Dushanbe, then got out of the car and stabbed to death four of them -- two Americans, a Swiss national and a Dutch national. Two other cyclists were injured.
IS claimed responsibility for the slayings and bolstered its claim with a video showing what it said was a pledge of allegiance by five men accused of the attack.
The video shows the five men, who resemble pictures of the suspects put out by Tajik police, swearing allegiance to IS leader Abu Bakr al-Baghdadi.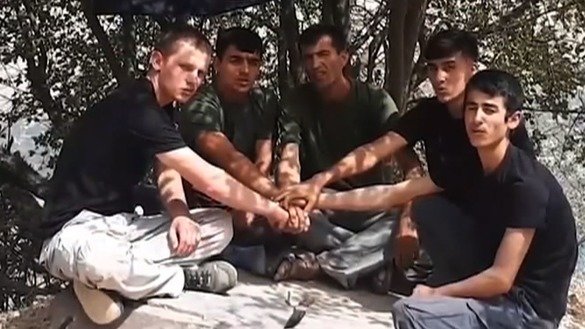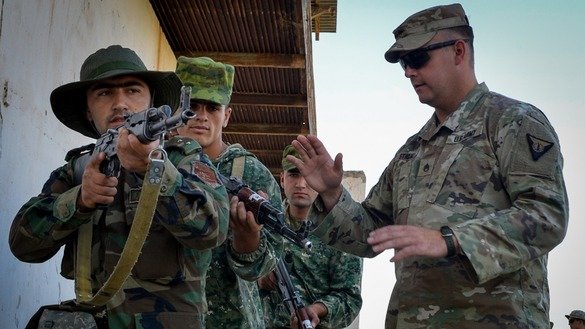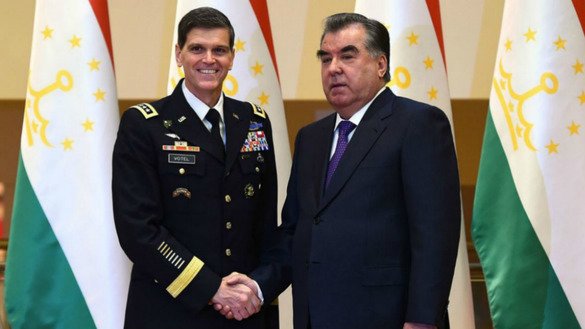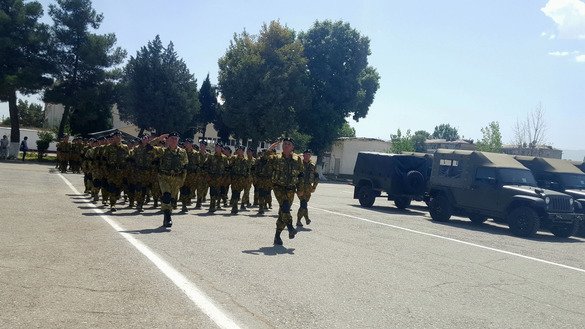 "We are a hospitable people and never offend guests," said 32-year old Nigora Sattorova from Dushanbe. "This is an outrageous incident. It was committed by people who wanted to spread fear and to debase Tajikistan."
Wake-up call
Alarm bells have been sounding for some time in Central Asia regarding the encroaching threat of extremist groups following the defeat of IS in Iraq and Syria, and the subsequent migration of militants to Afghanistan and beyond.
The attack is a wake-up call in which IS is saying, "We are here", said Dushanbe-based security analyst Abdumalik Kadyrov.
The incident also shows the need to work with youth, he said.
"All of our efforts to educate youth have not achieved enough," Kadyrov told Caravanserai. "We gave speeches from lofty platforms, from TV screens, in newspapers and so on, but it turned out that we weren't able to get through to these young guys."
This is not the first time authorities in Tajikistan have encountered IS, said a law enforcement officer who spoke to Caravanserai on condition of anonymity.
Previously, would-be IS militants "hung flags and prepared terrorist attacks, but we managed to stop them in time", he said, referring to two incidents in August 2015. "Law enforcement agencies limited themselves to sending them to prison for a long time. But no one has worked with youth."
Following Sunday's attack, Tajikistan Wednesday (August 1) pledged to create a "tourist police" to protect visitors.
President Emomali Rahmon ordered the creation of the force tasked with "protection of public order and security [and] escort of tourists" as well as the "prevention of crime", state media reported.
Just last month, diplomats from Kyrgyzstan, Kazakhstan, Uzbekistan, Tajikistan and Turkmenistan met and discussed strengthening co-operation in combating international terrorism and extremism.
Tajikistan's true allies
Although Russia cites the extremism threat as a pretext for conducting numerous military drills in Central Asia, certain realities suggest the Kremlin has geo-political games in mind instead.
For instance, last month Russia conducted a massive military exercise in Tajikistan under the pretext of counter-terrorism.
But the location of the drills, far from the Afghan border, in conjunction with China's increased presence in the country, suggests the drills were a result of Russia's reluctance to allow others into its "back yard".
In contrast, Tajikistan has been receiving support from other international and regional allies that share common values and goals.
Shortly after the attack, the United States began assisting Tajik authorities "as they spearhead this investigation", a US official said.
"This tragedy will only bring us closer together and reinforce the co-operation and trust we need to confront a common threat," US Embassy Chargé d'Affaires Kevin Covert wrote on Facebook Tuesday (July 31). "It was an assault on our shared, common values: generosity toward strangers, and an open, welcoming society. Together, we will grow stronger."
In May, Tajikistan and the United States took steps to further strengthen bilateral relations and jointly address modern security threats and challenges.
Gen. Joseph L. Votel, commander of US Central Command (CENTCOM), travelled to Dushanbe May 11 to confer with Tajik President Emomali Rahmon and other high-level security officials.
They discussed "further strengthening the defence of the Tajik-Afghan border, undertaking the next efforts toward jointly fighting threats and challenges of modern times, particularly terrorism, extremism, radicalism, drug trafficking and cyber-crimes".
In March and April 2017, US and Tajik troops held joint exercises across Tajikistan, rehearsing "simulated scenarios to facilitate a co-ordinated partner response to transnational terrorism".
In July 2017, CENTCOM along with troops from Pakistan, Tajikistan, Kyrgyzstan and Mongolia and observers from Kazakhstan, participated in joint military exercises in Dushanbe and near Fakhrabad.
Exercise Regional Co-operation 2017 focused on fighting terrorism, ensuring border security and practicing military operations to restore stability.
When newly independent Tajikistan was struggling to build its military, after the Russian army hauled away "everything important that it owned", the United States "played a particularly key role in building outposts on the southern border", Makhdi Sobir of Dushanbe, a veteran and a military affairs analyst, told Caravanserai. "It provided our border guards with vehicles and other equipment."
US assistance to Tajikistan since 1992 has exceeded $1.8 billion (14.7 billion TJS), including $262 million (2.1 billion TJS) earmarked for security, according to a June 2018 US Embassy statement.
'In good faith'
Tajikistan has been working for a long time to fight extremism and has received critical help from the United States, said Kadyrov, the Dushanbe-based security analyst.
"[American trainers] in the United States taught our security services how to fight terrorism," he told Caravanserai, adding that the United States has financed a number of projects in Tajikistan, all "designed to prevent and seek out potential threats posed by radicalism and terrorism".
The United States also paid for the "construction and reinforcement of check-points on the border with Afghanistan so that our border guards can independently protect the frontier, including from potential terrorists and extremist groups," he said.
"The [United States] does all this, and it does it in good faith," he said.
"Tajikistan and the United States have been in the same coalition to fight terrorism and violent extremism since 2001, after the [9/11] terror attack," said Saifullo Safarov, first deputy director of the Dushanbe-based Strategic Research Centre under the President of Tajikistan.
"On the whole, we work with the United States in many fields: fighting arms, human and drug trafficking," he told Caravanserai. "But it would be good if co-operation with the United States was more active."
Tajikistan and the United States see eye to eye on what international terrorist threats are -- IS, the Taliban and other such groups -- and on the need to fight them, he said.