CENTRAL ASIA -- Central Asia natives are returning to their roots, dropping Slavic name suffixes such as "-ov" or "-ev" that were adopted in Tsarist times.
In 2017, more than 33,000 residents of Kyrgyzstan changed their first and last names, 24.kg reported. The most common change was a switch from the Slavic form of their name to a Kyrgyz one by dropping the "-ov/-ev" suffixes and adding "-uulu/-kyzy" or "-tegin".
This trend began in Kyrgyzstan as far back as the early 1990s after the collapse of the Soviet Union and has since then become part of the national self-identification of the Kyrgyz people.
High-ranking government officials were among those who popularised such changes.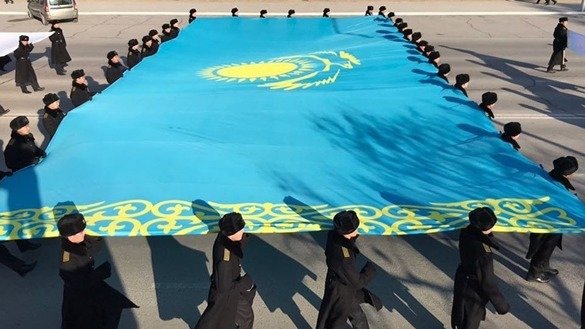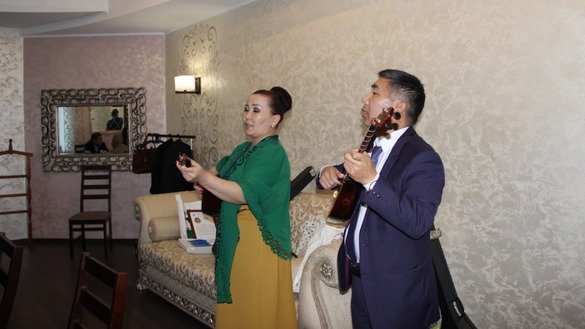 Two brothers -- Bolot Sher-Niyaz, a former interior minister, and Sadyk Sher-Niyaz, a former lawmaker turned film director -- were among the first to stop using the Slavic form of their last name, changing it from Sherniyazov.
Kyrgyz Ambassador to South Korea Kylychbek Sultan changed his last name from Sultanov in 2016. The suffix "-ov" has no meaning for either Kyrgyzstan or the Kyrgyz, he told 24.kg.
Tursunbek Akun, the co-ordinator of the Bishkek-based Congress on Human Rights in Central Asia, told Caravanserai during an interview that he dropped the "-ov" suffix from his name back in 2002.
Akun said he had based his decision on his experiences while travelling to Asian countries, including China. Inhabitants of those countries often expressed surprise that a Kyrgyz national had a Slavic last name.
"Now the younger generation has last names with the '-uulu' and '-kyzy' patronymics," he said.
"We should all move away from the Russian endings '-ov' and '-ev'," he said. "After all, Kyrgyzstan has been a sovereign country for a long time now, so why do we need forms that originate in other countries?"
"Each nation should take the names of its ancestors," he said. "We need to return to our own history and culture -- that would be appropriate."
Returning to roots in Kazakhstan
Russian-style last names are also going out of vogue in Kazakhstan.
For example, Bauyrzhan Baibek, the mayor of Almaty, changed last names after Kazakhstan gained independence in 1991, cutting off the "-vich" and "-ov" endings from his patronymic and his last name, respectively.
Ulan Shamshet, a civic activist from Almaty and the leader of the Antigeptil environmental movement, told Caravanserai that he abandoned the Russian form of his last name as a matter of principle at the age of 16, when he received a passport for the first time.
Many Kazakhs have changed their last names and removed the Russian endings since the nation gained independence, he said, adding that many born in the 2000s already use the new style.
"My daughter's last name is Ulankyzy," said Shamshet.
This is a natural and ordinary phenomenon for Central Asian countries, he said.
"This is a return to our roots, dropping the Russian legacy that was imposed on us," said Shamshet. "Our parents and grandparents were forced to renounce the national form of their names, which had the '-uly/-kyzy' endings [son/daughter in Kazakh]. This was purposeful Russian policy to make us part of the Russian world."
During Soviet times, Kazakhs were expected to register their last names in Russian form at local passport agencies. The Soviet authorities did not encourage preserving traditional surnames, he added.
One example of somebody who defied the norm was Kazakh war hero Bauyrzhan Momyshuly, who fought in World War II and defended Moscow from Nazi troops, Shamshet pointed out.
Soviet authorities waited till he had died -- even though he survived the war -- to give him the title of "Hero of the Soviet Union", the nation's highest military honour, because his name was Momyshuly, not Momyshev, according to Shamshet.
On the other hand, many Oralmans -- ethnic Kazakh immigrants from nearby countries -- have surnames rooted in the Kazakh language, if they were born in countries like China, Mongolia and Pakistan that never fell under Russian rule.
"The Kazakh people never had the Russian-sounding last names that many [Kazakhs] have now," Asangali Temirkhan, an Oralman from China who lives in Kaskelen, Almaty Province, told Caravanserai. "But we are not Russian, and we have our own culture."
A growing trend in Tajikistan
The same trend away from Russification can be seen in Tajikistan as well, according to Iftikhor Samadzoda, a Tajik Ministry of Justice official, Center-1 reported last year.
The process gained momentum in Tajikistan in 2007, when President Emomali Rahmon -- previously Emomali Rahmonov -- truncated his last name, setting an example for his fellow citizens.
Tajiks are adding the endings "-zoda," "-yon," "-pur" and "-dukht" to their last names. With each passing year, the number of such changes is increasing.
Tajik migrant labourers working in Russia constitute one exception, with many forced to resume using Russified last names.
They risk various problems with the Russian police and employers if they have Tajik last names, Ozodagon reported in July.