TASHKENT -- Uzbek citizens and lawyers are welcoming a new anti-extremism law set to take effect November 1.
The lower chamber of parliament passed the Fighting Extremism Act on June 12. The Senate approved the measure on June 28, and President Shavkat Mirziyoyev signed it into law on July 30.
Lawmakers had been working on the act since February as a key component of the State Action Programme for 2018, taking into account international experiences.
"I consider this bill to be very urgent, since our country has begun to open itself up to the entire world," Oybek Ochilov, a 42-year-old resident of Tashkent, told Caravanserai.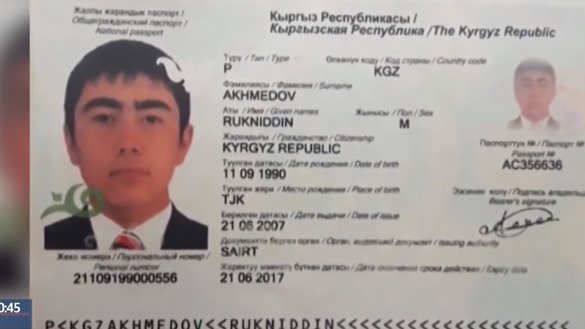 "We have liberalised our laws and simplified visa procedures, and an awful lot of extremists and organisations probably will want to avail themselves of that," he said.
Extremists still a concern
Uzbekistan is considered one of the safest countries in the world, ranking 5th out of 142 countries in the 2018 Gallup Law and Order Index, a worldwide gauge of respondents' sense of security and their experiences with crime and law enforcement.
Nevertheless, radicalism and extremist recruiting are still a major concern.
In one recent example, Uzbekistan's State Security Service (SGB) arrested Zokir Rakhimov, a wanted Uzbek extremist living in Turkey, Uzbekistan 24 TV reported July 19.
Rakhimov, who had been wanted since 2000, admitted that he had been a member of the Islamic Movement of Uzbekistan (IMU) based in Afghanistan in the 1990s.
After 2001, he was forced to flee to Pakistan and then to Iran, where he settled and became a member of the Islamic Jihad Union, an IMU splinter group.
In Iran, Rakhimov helped prepare forged documents for extremists and terrorists. He did the same after moving to Turkey, helping Central Asian extremists reach militant camps in Afghanistan and Pakistan.
His case is ongoing.
Defining extremism
The act defines extremism as an "expression of extreme forms of action aimed at destabilising the socio-political situation, at violently changing the constitutional structure of the Republic of Uzbekistan, at violently taking power and assuming powers associated with it and at inciting national, racial, ethnic or religious enmity".
"The most important new feature is the introduction of the concept of an 'extremist organisation'," Muslima Khakimova, a lawyer from Tashkent, told Caravanserai.
"Prior to this, there were no mechanisms in the law to recognise any organisation as extremist to shut them down," she said.
The act authorises the government to stop the activity of extremist organisations if it recognises them as such. Under the new law, an organisation is considered extremist if even one of its components conducts extremist activity.
As for deeming an organisation extremist, the General Prosecutor's Office is required to order the group to stop its extremist activities and to provide an opportunity for remediation.
If the group fails to adjust its behaviour, the General Prosecutor's Office forwards a statement about the group to the Supreme Court, which makes the final decision on classifying groups as extremist.
A list of banned organisations will be available online.
"It must also be noted that ... the government is required to implement all [its] decisions and laws in accordance with the act," Khakimova said.
"This matters because the fight against extremism was [previously] based on a multitude of tangled, mutually contradictory documents," she said.