ASTANA -- A group of 120 Kazakh peacekeepers is set to leave for Lebanon in October to join the United Nations (UN) peace-keeping mission there, with training backed by the United States and other countries.
The deployment will come after the peacekeepers' completion of the Steppe Eagle 2018 exercises at McCrady Training Centre in South Carolina August 5-26, according to the Kazakh Airmobile Forces press office.
Exercise Steppe Eagle is an annual multi-national exercise "designed to strengthen inter-operability among the armed forces of each participating nation to ensure security and stability in US Central Command's Area of Responsibility", the Pentagon's Defence Visual Information Distribution Service (DVIDS) said in a statement August 23.
The US army executed the exercises with support from the United Kingdom Armed Forces, Tajikistan peacekeeping forces, Turkish Land Forces and observers from Uzbekistan.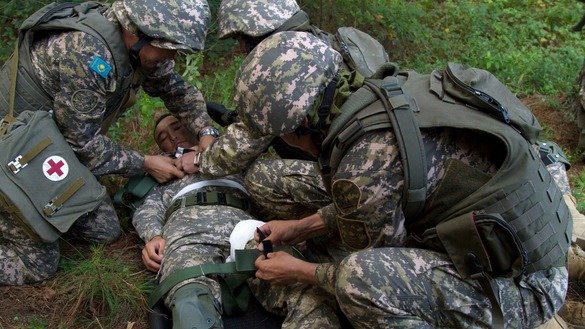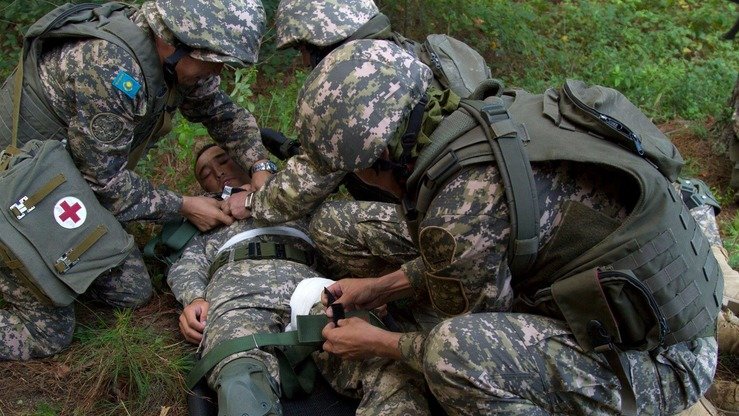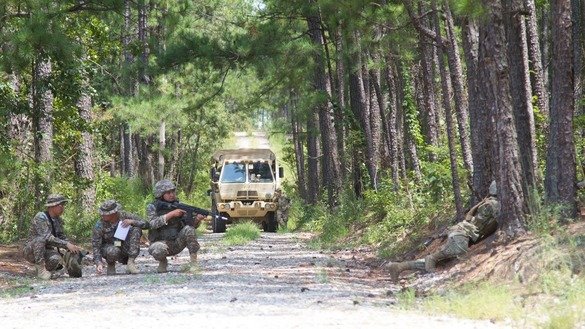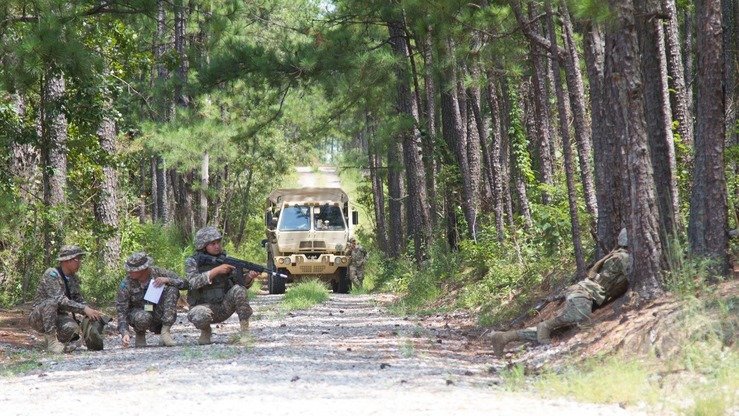 Exercise Steppe Eagle helps prepare the soldiers of Kazakhstan to carry out United Nations peace-keeping operations, said Maj. Steve Keir of the British army, as cited by DVIDS.
Kazakhstan's peacekeeping unit began as a battalion in 2000 and grew to a regiment this year, said Deputy Defence Minister Talgat Mukhtarov, according to a June 22 BNews.kz report, adding that the regiment is trained in accordance with all UN standards and is compatible with other countries' peacekeeping forces.
Preparing for the upcoming mission
Officials signed a memorandum August 24 in Astana concerning the deployment of the Kazakh peacekeeping regiment to Lebanon, according to the Ministry of Defence.
During their stint in Lebanon, the Kazakhs will earn three times their base pay, according to an Astana TV report in June. In addition, the UN will pay each Kazakh $1,410 (520 million KZT) per month.
The first company of 120 peacekeepers will go to Lebanon for six months starting in October, after which a second group of Kazakhs will take over, said Janibek Nurlanov, chief of staff of the Kazakh peacekeeping regiment, told Caravanserai.
"We requested that the Steppe Eagle 2018 exercises simulate the situation in Lebanon as closely as possible," Nurlanov said.
"Our request was heard, and the conditions and tactical environment closely matched those involved with the upcoming assignment. We received invaluable knowledge and experience that will serve us well while we are [deployed] in that country," he said.
"At McCrady Training Centre we occupied a territory assigned to us," he said. "'Lizar' was the hypothetical name for this country. Under the exercise scenario ... we conducted patrols, set up check-points, negotiated with local residents and escorted humanitarian aid shipments."
The situation in "Lizar" was uneasy, he said.
Many terrorist groups wanted to break off the southern part of the country and tried in every way to interfere with the legitimate government, he said.
The peacekeepers performed their work under constant threat of terrorist attack, he added.
Partnership for Peace
The tactics involved in peacekeeping are constantly changing, and yearly training exercises allow troops to share experiences and prepare for new peacekeeping missions, according to Nurlanov.
Steppe Eagle exercises have taken place annually since 2003. Since 2012, the exercises have been part of NATO's Partnership for Peace programme.
In 2015, Steppe Eagle exercises took place in Kazakhstan, according to the Defence Ministry.
Those drills involved a command post exercise with computer simulation training that used Joint Conflict and Tactical Simulation software.
Steppe Eagle exercises were also held in Kazakhstan in 2017. NATO experts and military officers from the United States, United Kingdom, Turkey, Tajikistan and Kyrgyzstan observed those drills, according to the Kazakh Defence Ministry.
The exercises, led by American and British instructors, included conducting patrols, guarding transportation arteries and the peacekeepers' own base, escorting humanitarian aid shipments, clearing mines and providing first aid.