ALMATY -- After using Ukraine as a testing ground for its hybrid warfare strategy, Moscow has turned its sights on Central Asia, observers and analysts say.
Hybrid warfare typically involves a combination of political coercion, conventional and unconventional warfare, cyber warfare and influence campaigns.
Russia especially uses information as a lever of control, Yevhen Mahda, a Ukrainian political scientist and executive director of the Kyiv-based Institute of World Policy, told Radio Free Europe/Radio Liberty (RFE/RL) in an interview published in March.
"This is cyberaggression and dissemination of disinformation and fake news, and it is not only in [Ukraine] that all this works," he said, pointing out that other countries have been affected by Russian tactics as well. "It's not only under Ukrainian conditions that all this works."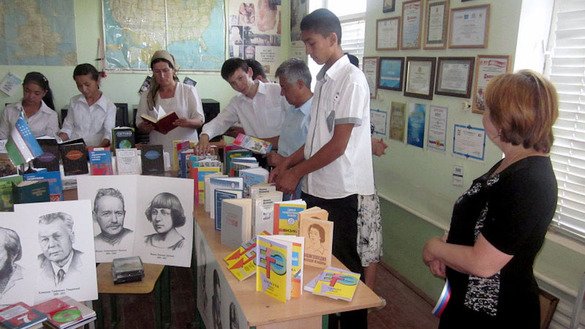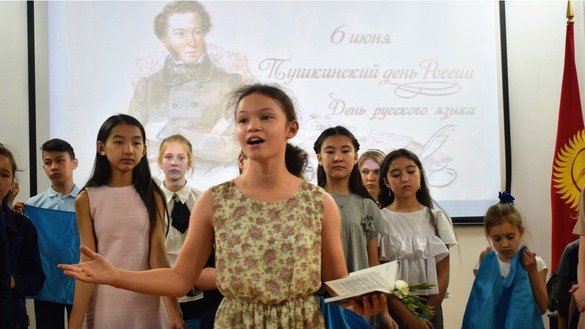 Russia began its hybrid warfare long ago, before the 2014 annexation of Crimea, through its use of non-governmental organisations (NGOs), according to Mahda.
Ever since the emergence of Maidan, an anti-Kremlin movement in Ukraine, in 2013, various Russian-funded civic organisations, political scientists and think-tanks had been operating in the country, Vitaly Portnikov, a journalist from Kyiv, said in the RFE/RL report.
"These people have filled up Ukrainian television airwaves and the media and have been working on the idea of Eurasian integration, a 'Russian world'... Whole political parties and [major] figures have come out in favour of these ideas and have received support from Moscow," he said.
A 'soft power' strategy
The Kremlin is applying similar technologies in Central Asian states, political analysts say.
Russia has acknowledged that "soft power" -- using culture and political ideas for influence -- is essential as part of its foreign policy strategy adopted in 2016, Nodar Kharshiladze, a Tbilisi-based political scientist and founder of the Georgian Strategic Analysis Centre, told Caravanserai.
Russia's strategy includes popularising Russian language and culture in Central Asia by implementing a special "Russian Language" programme for 2016-2020 with a budget of $122 million, he said.
The programme aims to counter the "reduction of the presence of the Russian language in foreign countries, including in the countries participating in the Commonwealth of Independent States", according to Russia's Ministry of Education and Science.
"The Russian language continues to be widely used in Central Asia. At present, 84% of the residents of Kazakhstan speak Russian, 49% in Kyrgyzstan, 41% in Uzbekistan, 33% in Tajikistan and 18% in Turkmenistan," Kharshiladze said.
One example of Moscow's soft power efforts is the "Russkiy Mir" website. It promotes a positive image of Russia throughout the world and highlights the activities of the Russkiy Mir Foundation, according to Kharshiladze.
The website, which receives more than a million visitors a year, is popular in Central Asia as well, he said.
Kazakhstan ranks second among the 10 countries that provide the largest numbers of active users of the website, he said.
Promoting Russia's interests
The Alexander Gorchakov Public Diplomacy Fund, founded in 2010, is another agent of Russia's soft power, said Kharshiladze. The NGO focuses its work on Russia's foreign policy and supports scholarly research and other initiatives in public diplomacy.
The Gorchakov Fund conducts courses every year for young specialists from Central Asia, including as part of its "Security in Eurasia" programme, and arranges lectures in geopolitics, economics, security and information technology, he said.
However, knowledge imparted by the foundation follows a specific point of view, said Kharshiladze.
"Several graduates ... said that, while there was not enough [teaching] material, there was enormous ideological propaganda," he said.
Rossotrudnichestvo, the Russian government agency that administers foreign aid, vigorously exports Russian education and culture, Kharshiladze added.
In Kazakhstan, the agency works with various NGOs and conducts joint Russian influence-building events like annual celebrations of the Soviet defeat of Nazi Germany, he said.
Justifying Moscow's foreign policy
Hybrid warfare groups -- organisations working to promote Russian interests -- are operating in Kazakhstan, Almaty-based political scientist Ruslan Zhangazy told Caravanserai.
One example is a Russian communications group that has an in-house expert team and a media branch, he said, without naming the exact organisation.
"The [expert] staff is busy justifying Russian foreign policy, and the media branch publishes that [output] in Kazakhstan's information space," he said.
Such hybrid outfits, which are broadly defined by their pro-Russian missions, could even include banks, he said.
For example, Denis Bortnikov, son of the director of the Russian Federal Security Service, became chairman of the board of VTB Bank (Kazakhstan) a year ago, Zhangazy said.
"According to some media, the foreign accounts in this bank are frequently used to finance Russian security agency operations abroad," he said.
The use of hybrid warfare methods in Kazakhstan is especially important for Russia because of the expectation that a change of power is on the horizon, Zhangazy said. The president, Nursultan Nazarbayev, is 78.
"Moscow's long-term mission is to shape a new generation of youth in Central Asia, particularly in Kazakhstan, that is loyal to Kremlin policy," he said.
"Russia's leadership is afraid of losing its influence over our country," he said.
A national security threat
Russian hybrid organisations have expanded their activities in Kyrgyzstan as well.
The Russkiy Mir Foundation financed the development of documentation for Kyrgyzstan to join the Eurasian Economic Union (EEU), which was supposed to be the responsibility of the Kyrgyz Ministry of Economy, a major Bishkek entrepreneur told Caravanserai on condition of anonymity.
"The conditions were developed in accordance with Russia's interests," he said.
The EEU is one of various security or economic alliances Russia has cobbled together in an effort to keep former Soviet republics from drifting away.
Meanwhile, the Bishkek editorial office of the Russian media operation Sputnik is in the same building as KyrgyzTelecom, the state communications provider, in downtown Bishkek, he said.
"They are 20 metres from the technical location with the equipment to provide communications and internet connections throughout the republic," he said. "That's a strategic facility!"
"Russian organisations are infiltrating levels of government administration in Kyrgyzstan to such an extent that [they] are posing a direct threat to our national security," he said.