TASHKENT -- Starting in January 2019, Webster University will start offering a master's in business administration (MBA) at Uzbek State World Languages University (USWLU) in Tashkent, Gazeta.uz reported in September.
Webster, based in in St. Louis in the United States, offers a master's programme on "Teaching English as a Second Language" at USWLU. That programme began operating September 5 with 125 Uzbek students, all of whom had a bachelor's degree from Uzbek universities.
The English-language programme is the first educational project in Uzbekistan offered by an American university. Its total cost is $4,000 (31.5 million UZS).
All graduates will receive a Webster diploma.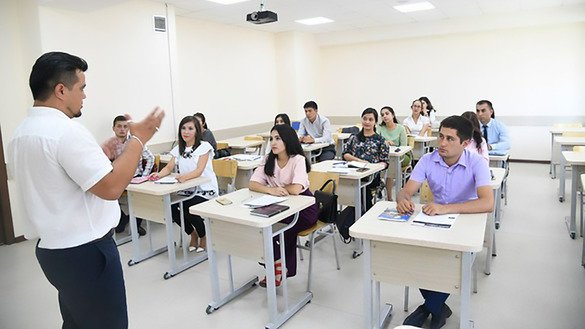 Webster designed the programme. Professors from both Webster and USWLU will teach.
Uzbek teachers, students optimistic
Uzbekistan has a shortage of English-language teachers and translators, said Svetlana Kozyreva, an elementary school teacher in Tashkent.
The programme will be very popular for students who plan to teach after graduation, she said.
"In the 21st century, knowing English is almost essential, and our children need teachers," she told Caravanserai.
Zamira Atakhanova, a 10th-grader in a Tashkent high school, said she is very excited about the Webster programme.
The quality of education in Uzbek universities is poor, she said, adding that few Uzbek students can afford to pay tuition abroad.
"It's great that now an American university will work in Uzbekistan; I hope it will offer more programmes," she told Caravanserai. "I would gladly major in sociology at Webster University."