Kremlin-linked media outlets, purported independent news websites, non-profit organisations and internet trolls have launched a co-ordinated smear campaign against Caravanserai following months of covering Moscow's malign activity across Central Asia.
The nature of the campaign exposes what Russian President Vladimir Putin and his regime fear the most: that Russians and Russian speakers will be exposed to the truth.
The tipping point for the co-ordinated attack was apparently Caravanserai's coverage of Gazprom, which is of particular sensitivity to Russian authorities because it is one of the main vehicles of enrichment for Putin and his inner circle and an instrument for political manipulation.
Caravanserai's August 8 article "Gazprom dashes Tajikistan's hopes for resource wealth" highlighted the company's decision to pull out of Tajikistan despite the confirmed presence of hydrocarbon reserves.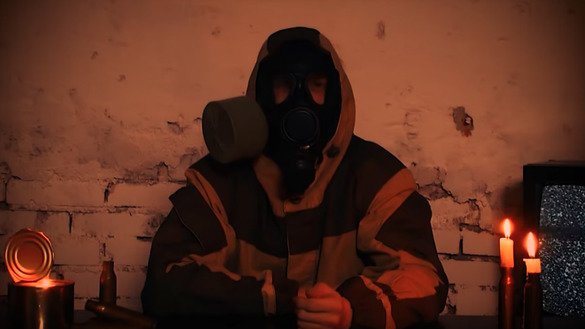 Analysts in the article accused Gazprom of being self-serving while pretending to be a genuine partner of Tajikistan.
In retaliation, the Kremlin issued an article on September 14 under the guise of Rhythm of Eurasia, a Moscow-backed non-profit focusing on the post-Soviet space, including Central Asia.
In addition to attempting to smear Caravanserai, the article made a host of dubious assertions, such as claiming that the United States has no economic interest in making Central Asia prosper, and devotes much of its content defending Gazprom in the eyes of the region's audience.
The article underscores that Gazprom is a private company, a clear attempt to convince readers that the company is not connected to the Kremlin, despite overwhelming evidence to the contrary.
The author of the article did not help his own cause by giving Gazprom two contradictory faces in Tajikistan: first, a hard-nosed business that could not justify wasting shareholders' money on drilling expensive holes, thus explaining its scaling-back in Tajikistan, and second, an altruistic strategic partner that wants to "ensure energy security" for Tajikistan.
The latter assertion especially does not match past Russian behaviour toward Gazprom customers, particularly Ukraine and Georgia, both of which have repeatedly been cut off from the company's gas lines in the winter when their leadership diverged from the wishes of the Kremlin.
'Show your face'
Kremlin-backed Pravda News on September 9 also published an article detailing how Caravanserai and other co-ordinated media efforts "have lost their minds".
The article is based on a video from a YouTube channel called "The Bomb Shelter" that details Caravanserai's coverage. The video criticises various articles and denounces its editors and writers, calling it yellow press and comparing it to "unprofessional" Ukrainian propagandists.
The creator, himself featured in the video, is a man wearing a gas mask in what appears to be an underground bunker.
The article and video take particular issue with a Caravanserai article that features a Taliban commander videotaped saying that Russia and Iran ordered the militant group to destroy schools and mosques.
The video creator is obviously pro-Kremlin, posting other videos such as "Military bio-laboratory of the USA in Kazakhstan. New details" and "It's not a game, it's a massacre now. USA in Central Asia".
The bias is clear to the viewers of his YouTube channel.
"Russian propagandist, show your face first," one commenter said.
"Why should you Russians [have] Central Asia? Historically the lands of Central Asia didn't belong and won't belong to Russia," said another.
Fake news, lies and propaganda
The creator of the "Bomb Shelter" YouTube channel is just another example of Russian online trolls who are ramping up their operations in Central Asia and beyond.
Such trolls are part of a broad hybrid warfare campaign by the Kremlin that utilises online media platforms, popular forums and social networks to advance its soft power and carry out disinformation efforts in countries where it has geopolitical interests.
That ambit includes Central Asia, which Moscow has traditionally considered to be within its sphere of influence.
The Pravda article was reprinted on several other Kremlin-backed websites, which have for some time now attempted to undermine the growing body of evidence that the Kremlin is funding and equipping the Taliban. That included Russkaya Vesna (Russian Spring), which mostly covers the affairs of Russian-backed separatists in Ukraine and often publishes "fake news".
For example, Russkaya Vesna published a September 6 story about an alleged "confession" of an "Islamic State" (IS) fighter in Syria who said that the United States supported IS, a narrative often pushed by the Kremlin.
A thorough analysis of the video accompanying the article reveals that it was a sloppy attempt to dupe Russian speakers into believing this unsupported conspiracy theory by providing subtitles that did not match what was said in Arabic.
The recent attacks are not the first time Caravanserai has been targeted by Kremlin media.
On March 13, Caravanserai published an article clearly outlining how the Russian news website Sputnik is spreading lies and exaggerations in an attempt to sow chaos in Afghanistan.
Sputnik attempted to hit back with an article against Caravanserai on March 16, but just a week later, Sputnik was caught spreading more "fake news, lies and propaganda" about Amrullah Saleh, the former chief of Afghanistan's National Directorate of Security (NDS).
"Era of declining ethics. @SputnikInt Farsi coverage of [Afghanistan] is largely fake news, lies, propaganda & speculations," he tweeted hours after the Sputnik's article went online.
Seeing through the deception
Central Asians fed up with the Kremlin's lies have thrown their support behind Caravanserai.
"The Caravanserai site is an interesting resource where you can find news about Russia, which, in Kazakhstan, isn't always accessible. Kazakhstan and Russia are considered allies, but in politics, including in international relations, you always have rocks underwater," Yerbol Akhmetov, a 32-year-old resident of Almaty, told Caravanserai.
"In this case, Russian mass media and many of our [Kazakh] mass media screen out information that illuminates the Kremlin's inconsistent foreign policy. I like how Caravanserai calls things by their names and lets you know what our 'ally' is really like," he said.
Asel Kydyrova, a 39-year-old Bishkek resident, told Caravanserai that Russian mass media "constantly show what a good president Putin is. I don't remember them criticising him even once."
"Is this really objective coverage? I trust Caravanserai more. I read it when I want to know what Russian propaganda is ignoring," she said.
"I read on Caravanserai an article that exposed Russian fake news. Such [fake stories] are usually very primitively done. Of course, after such persuasive evidence, trust [in Caravanserai] rises, while trust in Russian mass media plunges," Iurii Makarov from Tashkent told Caravanserai.
"Other [anti-Kremlin publications and sites] do such [exposés] concerning events in Ukraine and Russia, for example, Lapshesnimalochnaya, but in Uzbekistan only Caravanserai does," he said.