Russia's shadowy military intelligence agency has found itself thrust into an unwelcome spotlight over glaring errors that have exposed its agents role in several recent international blunders.
Their recent escapades are likely to raise concerns of parallel operations in Central Asia, where the Kremlin's overbearing efforts to stay relevant have not escaped the attention of analysts and ordinary citizens.
Central Asia is already the apparent target of the Kremlin's hybrid warfare tactics, which involve a clandestine combination of political coercion, conventional and unconventional warfare, cyber warfare, and influence campaigns.
Salisbury slips
The poisoning of former Russian double agent Sergei Skripal and his daughter in March in Salisbury, United Kingdom, is an example of one such blunder.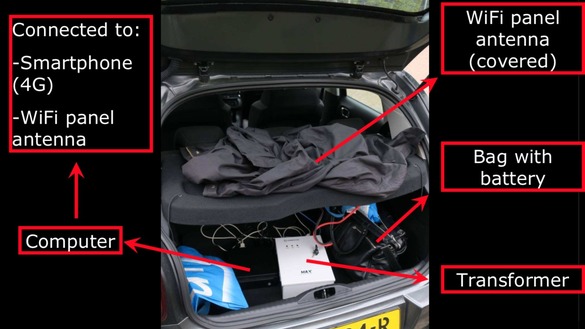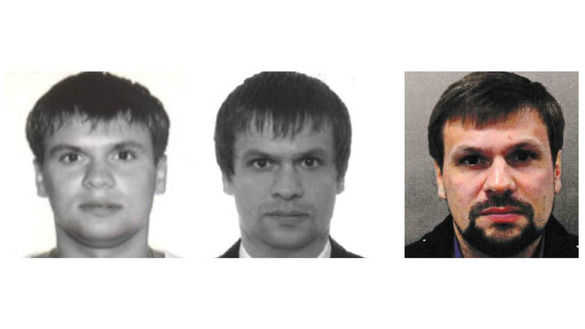 Britain identified the suspects in the attempted murder after they visited the city twice in two successive days, their faces caught by numerous security cameras including some near Skripal's house.
After President Vladimir Putin called for them to appear on television, the two men showed up on the Kremlin-funded RT channel, confirming their names matched those on the passports used by the suspects: Ruslan Boshirov and Alexander Petrov.
Appearing awkward and possibly fearful, they made an unconvincing case that they were simply tourists keen to see Salisbury's 123-metre-tall cathedral spire.
Russia's Fontanka newspaper and the British-based investigative group Bellingcat revealed the men had travelled on passports with almost consecutive numbers, suggesting they were issued simultaneously, unlikely if they were simply businessmen vacationing together.
This slip-up also made it easier to spot other agents with similar passport numbers.
Double identities
An official database accessed by Bellingcat showed the men's files had several signs they were not ordinary citizens, with Petrov's marked with a Defence Ministry telephone number.
Bellingcat also revealed the man named as Ruslan Boshirov closely resembled Anatoly Chepiga, a highly decorated officer with the military intelligence agency Main Intelligence Directorate (GRU).
Even Kremlin-loyal tabloid Komsomolskaya Pravda confirmed the likeness with the help of a facial identification specialist.
Investigative sites and media found photos showing Chepiga's picture on a wall of honour at his college and online mentions of his supposedly secret Hero of Russia medal.
Russia has officially denied that Boshirov is Chepiga and that anyone with that name won the country's top medal, typically handed out by Putin himself.
On Monday (October 8), Bellingcat revealed that "Alexander Petrov" was actually a trained military doctor employed by the GRU named Alexander Mishkin.
Mishkin's name and his work for the GRU were independently confirmed on Tuesday by the Conflict Intelligence Team, a respected Russian-language investigative website.
Bellingcat founder Eliot Higgins and researcher Christo Grozev told reporters at an event in the British parliament that they discovered Mishkin had taken part in covert operations in Ukraine and the breakaway republic of Transnistria.
Higgins and Grozev said that Mishkin -- like Chepiga -- was made a Hero of the Russian Federation by Putin in the autumn of 2014.
"The findings of this investigation by Bellingcat add possibly material context to the mission of the two GRU officers to Salisbury," the report concluded.
"The inclusion of a trained military doctor on the team implies that the purpose of the mission has been different than information gathering or other routine espionage activities."
'Notorious incompetence'
In another Russian intelligence gaffe, two Russian "diplomats" were caught attempting to hack into the Organisation for the Prohibition of Chemical Weapons (OPCW) in The Hague.
The Netherlands on October 4 said that in April it had caught Russian agents travelling on diplomatic passports as they attempted to hack into OPCW from their nearby parked car.
Two of their passports also had close-together numbers and one had a taxi receipt for a journey to a Moscow airport from a street where a GRU barracks is situated. The taxi company confirmed the receipt's authenticity to Russian media.
Bellingcat checked passport details against a traffic police database available on the black market and found one of the suspected agents had registered a vehicle at the address of the GRU barracks. In fact, a total of 305 motorists did so.
Such a step, making it easy to identify agents, is a sign of "notorious incompetence" and "banal corruption", wrote Alexander Gabuyev of the Carnegie Moscow Centre on Twitter, suggesting officers would do it to avoid paying traffic fines.
The two men and the GRU appear to have neglected operational security in many ways, which even a Moscow politician noticed.
Images of the suspected agents turned out to be posted online on public resources, including the website of an amateur football league and a dating site.
A Moscow municipal deputy, Anastasiya Bryukhanova, tweeted that she had spent an hour wandering round a GRU facility while campaigning, having simply "opened the gate and walked in" before being stopped.
The Kremlin or Russian military has not yet commented on the latest cyber attack allegations, while Foreign Ministry spokeswoman Maria Zakharova dismissed them as Western "spy mania".
However, the timing of the attempted hack is significant as Russia is accused of purposely delaying OPCW access to a chemical weapons attack in Douma, Syria, in April, giving the Kremlin time to tamper with the site.
The Russian-backed Syrian regime is accused of using chemical weapons against the rebel stronghold on April 7, killing at least 40 people and hospitalising more than 500.
Silencing dissent
In addition to these intelligence blunders, the Kremlin's ongoing campaign to silence dissent serves as an unfortunate reminder for those in Central Asia of the risks people are forced to take in order to tell the truth about the Putin regime.
In May, the staged "murder" of Ukrainian journalist Arkady Babchenko, a long-time critic of Russia who himself has accused Russian authorities of killing Kremlin dissenters and unleashing wars in Ukraine, Syria and elsewhere, uncovered a ill-planned plot against his life by Moscow.
The planned attack was "organised from Russian territory" with the aim of "destabilising Ukraine" and "killing one whom Russia fears most of all", Ukrainian President Petro Poroshenko wrote on Facebook.
In April, Russian journalist Maksim Borodin, a Russian journalist who wrote in detail about Putin's 'shadow army', the so-called Wagner Group, died suspiciously when he "fell" from the balcony of his fifth-floor flat in Yekaterinburg.
Denis Voronenkov, a former Russian politician who had spoken out against the Kremlin, was gunned down on a Kyiv street in broad daylight in March 2017, while Russian and Ukrainian journalist Pavlo Sheremet was killed in July 2016 when his car exploded.
In 2006 in London, the Kremlin is accused of carrying out a radiation attack using polonium against Alexander Litvinenko, a former officer of the Russian Federal Security Service who fled prosecution in Russia and later wrote critically of Putin.
Viktor Yushchenko, a Ukrainian politician who stood up to Russia, suffered a disfiguring dioxin poisoning in 2004 during his eventually victorious campaign for president.