TASHKENT -- More than 1,000 attendees from 27 different countries gathered in Tashkent October 17-18 to participate in the Eighth Central Asian Trade Forum.
The US Agency for International Development (USAID) organised the annual forum as part of its Competitiveness, Trade and Jobs Activity project in Central Asia.
The event was also backed by the American Chamber of Commerce in Uzbekistan, the European Bank for Reconstruction and Development, the UN Development Programme, the Organisation for Security and Co-operation in Europe, the German development agency GIZ and other international organisations.
The forum's theme this year, "New Horizons in Trade and Investment", reflects growth in Central Asia's openness for regional and international trade, which aligns especially well with socio-economic reforms taking place in Uzbekistan, according to the organisers.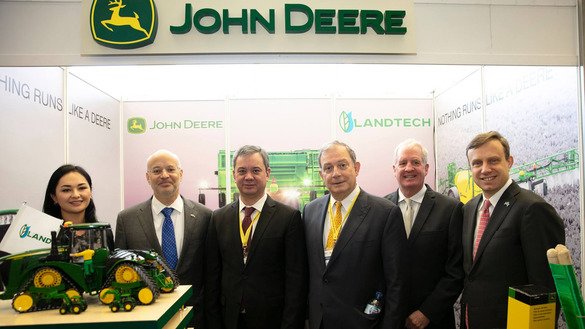 "The forum has taken place six times in Almaty and once in Bishkek," Tashkent economist Shukrullo Mavlonov told Caravanserai.
"Holding it in Tashkent symbolises Uzbekistan's new role as a regional economic leader," he said. "This became possible because of reforms, including the removal of some customs and tax barriers and simplification of trade procedures."
Regional, international participation
The forum included a product exhibition involving regional and international companies, as well as panel sessions and discussions.
Discussion topics included the cost and benefits of membership in the World Trade Organisation (WTO), development of tourism and of the investment climate in Central Asia, and respect for intellectual property rights.
Leaders from the transport, tourism, information technology, agricultural and other industries presented their products and services.
Businesswomen also presented their new ideas to forum participants in a special "Startup Mix" pitch session.
In a separate session, large international firms showcased their activities.
Forum participants entered their products in the Awards for Excellence contest, which rewarded outstanding entries in transport and logistics; the production, processing and storage of fruits and vegetables; and tourism.
'Great opportunities for development'
"Thanks to the forum, I was able to meet business owners from neighbouring countries of Central Asia," Tashkent businessman Umid Sunnatov, who visited the forum October 18, told Caravanserai.
"Our country's main trade happens with neighbours, and it is very poorly developed," he said. "There are great opportunities for development here."
"In an increasingly complex and interconnected world, we find ourselves facing new challenges that require dynamic solutions," US Embassy in Tashkent Chargé d'Affaires Alan Meltzer said at the event October 17, according to a statement by the embassy.
"These new challenges often come with new opportunities," he said.
"Now more than ever, we need events like this forum, which create opportunities for businesses to network, exchange ideas and connect products to new markets."