ALMATY -- Kazakh security forces underwent a simulated hostage situation exercise at Almaty International Airport.
The Anti-Terrorism Centre of Kazakhstan held the Dabyl-Anti-Terror 2018 drill at the airport on October 17, according to the National Security Committee (KNB) website.
Almaty city-based security agencies, the Almaty Academy of Civil Aviation and seven Almaty International Airport agencies participated in the exercise, including those in charge of aviation security and of emergency rescue. More than 100 participants were involved.
The training had several goals, including measuring the readiness of Almaty city's counter-terrorism forces to overpower or kill hijackers and assessing the level of co-ordination between the city's counter-terrorism forces.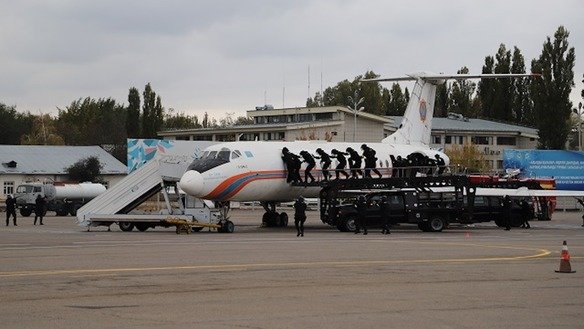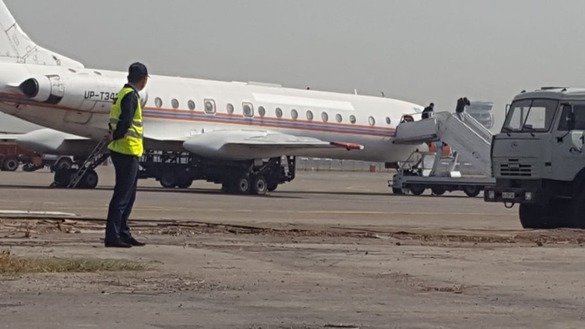 Simulating combat
Participants in the exercise practiced a sequence of actions to confront a simulated radical group that had seized an airplane with hostages, the airport press office told Caravanserai.
The hostage-takers demanded money, refuelling of the aircraft and an unimpeded flight to another country.
As the hypothetical situation unfolded, authorities set up a national crisis centre and began negotiations.
The talks failed, prompting security forces to decide to storm the plane. The whole exercise unfolded in about an hour and a half.
To make the training as useful as possible, officials did their best to simulate combat conditions and drew on lessons learned from past airline hijackings.
The drill did not affect the airport's regular operations.
Suggestions for improvement
Given the high stakes in ensuring airport security, some observers had suggestions for more effective training.
Kazakhstan should conduct more surprise emergency drills and fewer pre-planned exercises that security personnel know about in advance, Arat Narmanbetov of Almaty, a reservist KNB colonel, told Caravanserai.
In an ideal exercise, "security agency employees hear that within some period in an unknown location, members of a radical group want to commit a terrorist act," said Narmanbetov.
"To pull it off, several specially trained people are assigned to carry a simulated bomb into some public place, like this very airport," Narmanbetov said. "At the last minute, you tell the security team where the perpetrators are and you check how quickly they reach the location and disarm the 'terrorists'."
"If they can't do it quickly, it's a minus. If they do it quickly, great," he said.