ALMATY -- Russia is exploiting Central Asia's gas reserves, importing from the region at low prices and then reselling to European markets at a significant markup, observers say.
Moscow's preoccupation with its own interests in its dealings in oil and gas has a long history throughout the region.
The Kremlin-controlled Gazprom has bidders seeking an additional 50 billion cubic metres of gas per year (on top of what Gazprom already exports) in the middle and long term, Elena Burmistrova, general director of Gazprom Export, said at an October 25 news conference in Italy.
In 2017, Gazprom delivered 194 billion cubic metres of gas to countries outside the Commonwealth of Independent States -- a record, according to Vedomosti.ru.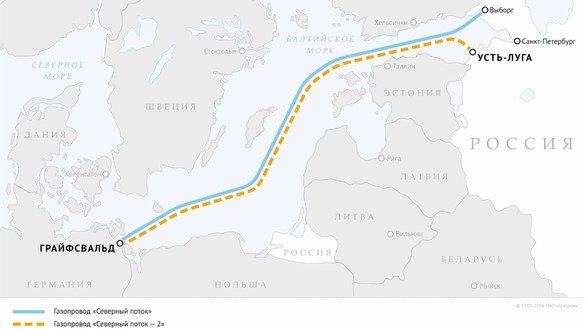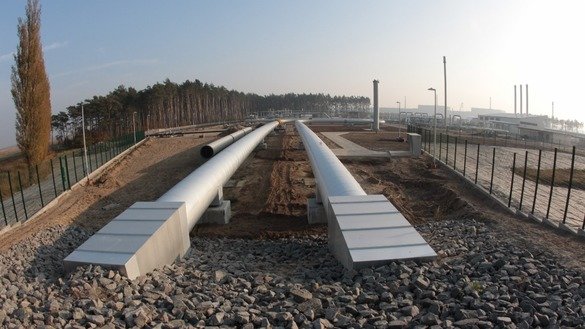 To meet such growing demand, "Gazprom today is making all the necessary efforts not only to advance but also to build a new gas transmission system", Burmistrova said at the XI Eurasian Economic Forum in Verona, Svobodnaya Pressa reported.
"Existing systems do not cope with demand, so we are talking about the TurkStream and Nord Stream [2] gas pipelines," she said, referring to pipelines being built from Russia to Turkey and Germany, respectively.
Uzbek gas on the cheap
The price Russia pays for Central Asian gas that it resells in Europe strikes Central Asian analysts as exploitative.
Gazprom's pricing policy in both Europe and Central Asia is built on the principle of "nothing personal, just business", said Astana-based international relations analyst Ruslan Nazarov.
"The approach taken by the Russian gas giant is fairly firm," he told Caravanserai.
In April 2017, Gazprom signed a five-year contract to buy Uzbek gas. It calls for the purchase of 4 billion cubic metres of gas per year for five years starting in 2018.
Deliveries under the new contract began this year. The Russian gas giant will pay Uzbekistan a total of $2.5 billion, which means just $125 per 1,000 cubic metres.
"That is fairly cheap, taking into consideration the price Gazprom sells gas for in Europe," Nazarov said.
In 2017, Gazprom charged Italy $200 per 1000 cubic metres, according to the Russian Federal Customs Service.
In 2018, its price for foreign buyers went up to $230 per 1,000 cubic metres, compared to the average of $197 in 2017, according to the Prime News Agency.
Tashkent has no choice but to accept Russia's prices, because it has no seaport or export infrastructure, Nazarov said. Even its neighbours are all landlocked.
"Uzbekistan can sell gas only to Russia and China," he said. "Moscow knows that and takes advantage."
A crisis in Turkmenistan
Turkmenistan is in the similar situation of being a captive supplier.
Starting in 2009, Gazprom -- then a major buyer of Turkmen gas -- tried to knock down Ashgabat's price from $240 to $160 per 1,000 cubic metres as it saw prices fall in Europe.
Russia, wanting a lower price from Turkmenistan, reduced its purchases.
In the summer of 2015, Gazprom sued Turkmengaz at the international arbitration court in Sweden, seeking a reduction of rates for gas that Turkmenistan already had delivered to Russia. Both sides eventually dropped the case in November 2016.
Then, in 2016, Gazprom stopped buying gas from Turkmenistan completely.
Losing such a large market hit the Central Asian economy hard, since Turkmenistan is almost completely dependent on gas exports, according to Almaty-based political analyst Talgat Ismagambetov.
Ashgabat is now down to one buyer: China," he said. However, Turkmenistan has to pay China part of its profits because it owes China $8 billion for help in developing and operating Turkmenistan's gas fields.
"As a consequence, Turkmenistan's economy entered a steep decline," he told Caravanserai. "Unemployment in the country is growing, there are food shortages and hunger, and more and more people are trying to leave the country."
A pipe in exchange for an oilfield in Kazakhstan
At the dawn of Kazakhstan's independence in the 1990s, Russia began to put pressure on the former soviet state to cede ownership of its energy resources to Moscow.
Back then, Kazakhstan, which Russia still considers to be an ally, was trying to build up its devastated post-Soviet economy.
But when Astana was searching for ways to export its oil produced at the Tengiz Field, Russia refused to let Kazakh oil into its Atyrau-Samara pipeline, insisting that the oil had a high proportion of corrosive mercaptans, Oleg Chervinskiy, an oil and gas analyst in Almaty and author of "The Black Blood of Kazakhstan", told Caravanserai.
However, no one doubted that Russia's claims were merely a pretext to support its own interests, he said.
"To put it bluntly, it was a political issue," said Charles Auermann, a manager at the joint venture Tengizchevroil, in Chervinskiy's book. "Before, the Russians accepted 330,000 tonnes of methyl mercaptan-bearing oil per month, and suddenly they became environmentally conscious."
"Russia agreed to accept the Kazakh oil only after reaching an agreement that the Russian oil company Lukoil would acquire a 5% share in Tengiz," Chervinskiy told Caravanserai.
The book quotes the memoirs of Kazakh President Nursultan Nazarbayev, who recalled how then-Russian President Boris Yeltsin suggested that Kazakhstan cede the Tengiz field to Russia. Nazarbayev rejected the idea.
Russia has never been a reliable economic partner for Central Asia, Nazarov said, adding that in the energy industry Russia is concerned only with its own interests.