ALMATY -- After years of tolerating a gaping legal loophole on airline hijackings, Kazakhstan has joined an international accord on aviation related crimes.
President Nursultan Nazarbayev on November 5 signed his country's ratification of the 2010 Convention on the Suppression of Unlawful Acts Relating to International Civil Aviation, also known as the Beijing Convention.
More than 60 countries have either signed or ratified the accord, which criminalises the use of civilian planes as weapons.
The text of the ratification decree remains unpublished. That said, the new law establishes criminal liability for crimes committed in flight, according to Zakon.kz.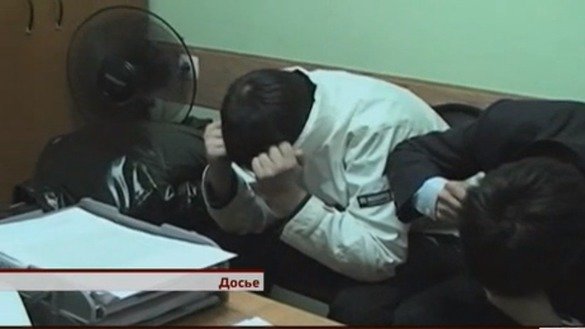 Such crimes include the destruction of an aircraft in flight, use of an aircraft to transport weapons, the spread of biochemical weapons and toxins, and more.
The convention spells out penalties for aviation related crimes, helps countries share intelligence on threats to aviation that arise and guarantees fair treatment of suspects.
Until now, Kazakh law regarded a passenger who threatened the safety of a flight as a civil -- rather than criminal -- offender, subject only to a fine, Peter Foster, president of Kazakh flag carrier Air Astana, told Caravanserai.
"In its 16 years of operation, our company has had many problems with disruptive passengers," he said. "We've had to divert our planes and land at alternative airports."
Flight safety in Kazakhstan will improve now that such passengers face prosecution and prison time rather than fines, he said.
Authorities disclose hijacking plot
So far, no hijackings have occurred in Kazakhstan.
However, on September 5, KTK TV discussed a plot by extremists in early 2016 to hijack a plane and commit terrorist acts. A report of a similar plot emerged in September 2016.
Two Kazakhs and an Uzbek were surveilling jetliners in Taldykorgan as they hatched a plan to attack civilian and military facilities, reported KTK, citing the Kazakh National Security Committee (KNB).
The plotters, all of whom have since been convicted and imprisoned, "considered different ways of carrying out terrorist acts in public places", KNB spokesperson Saken Mynbayev told KTK.
They "conducted reconnaissance at the Taldykorgan airport and studied options for hijacking a civil or military plane to commit an ... attack similar to 9/11", he said.
Joining the Beijing Convention enables Kazakhstan to benefit from the aid of other countries that signed or ratified the pact, KNB Col. (ret.) Arat Narmanbetov of Almaty told Caravanserai.
In case of a hijacking or other in-air crimes, signatories to the convention can request assistance from other countries' security agencies in ending the crisis, said Narmanbetov. They do not have to face the crisis alone.
Special forces need to be prepared to prevent terrorist acts, not just to take out terrorists after the fact, he said, adding that the KNB regularly conducts intelligence operations to prevent such plots.