BISHKEK -- While European countries help Central Asia deal with the Soviet Union's uranium legacy, Russia continues to cause environmental damage to the region by using obsolete technologies, analysts and local citizens say.
The European Union (EU) plans to allocate €10 million to help combat problems with radioactive waste in Kyrgyzstan, Tajikistan and Uzbekistan. Last spring, the EU allocated another €16 million for this purpose.
The EU announced the coming grant November 8 at an international conference in London on the disposal of uranium tailings in Central Asia, according to the EU Delegation in Kyrgyzstan.
In those three Central Asian states, the International Atomic Energy Agency and the United Nations Development Programme (UNDP) have been carrying out studies, for more than 10 years at a cost of €14 million, aimed at fixing the uranium tailings sites.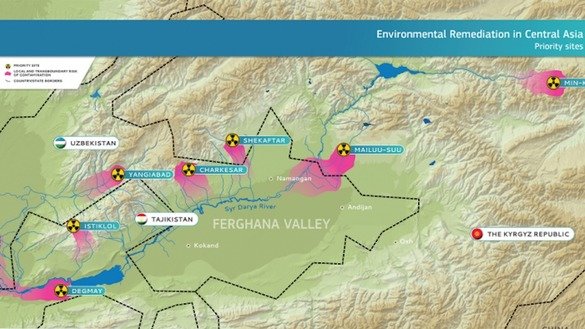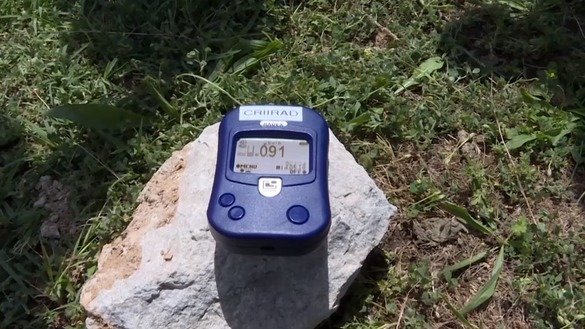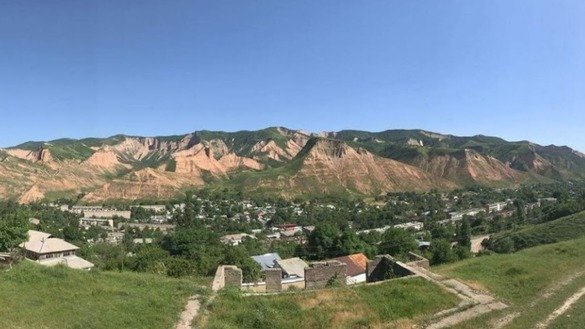 Dangerous uranium tailings
Central Asia has more than 1 billion tonnes of toxic uranium tailings, according to the EU.
Seven sites in the three countries are considered high priority. Authorities are seeking to prevent pollution of the densely populated Fergana Valley, which the three countries share.
Those seven sites include uranium tailings dumps in Mailuu-Suu, Shekaftar and Min-Kush (Kyrgyzstan), Charkesar and Yangiabad (Uzbekistan), and Istiklol and Dehmoy (Tajikistan).
The Soviet Union left behind many radioactive byproduct dumps throughout Kyrgyzstan, Baktygul Stakeyeva, an environmental engineer from Bishkek and an employee of the MoveGreen environmental movement, told Caravanserai.
"Our country needs foreign aid to eliminate threats from such tailings dumps," she said. "This [EU] aid is very important since the problem is acute."
Back in 2009, the UNDP warned that most Soviet tailings dumps "are located in densely populated areas and natural-disaster prone areas of Central Asia's largest river basins".
Uranium mining in the Soviet Union began in Tajikistan in 1944, Ulmas Mirsaidov, director of the Tajik Agency on Nuclear and Radiation Safety, told Fergana News in 2016.
After the Soviet collapse, with nobody in charge of the sites, impoverished Tajiks would salvage scrap metal from them and even sell the toxic scrap for use in construction, he said.
Lessons from Chernobyl
Mailuu-Suu in Jalal-Abad Province poses particular danger to the Kyrgyz population and environment, warned Bishkek-based environmentalist Ulan Ismailov.
The town has 23 tailings dumps and 2 million cubic metres of radioactive waste, he told Caravanserai.
"It's one of the ten most contaminated cities in the world," he said. "People live here because they can't afford to move."
The situation in Mailuu-Suu can be compared to the 1986 nuclear disaster in Chernobyl, Ukraine, Rakhmat Toichiyev, an employee of the Kyrgyz Academy of Sciences, told Current Time TV in 2017.
During the Chernobyl disaster, medics distributed iodine-containing drugs to help residents overcome thyroid disorders, he said. "The picture in Mailuu-Suu is the same: thyroid and liver diseases are reported in 98% of people living [in the vicinity of] the tailings dumps."
'Moscow's negligent attitude'
Uranium tailings dumps in Kyrgyzstan "are another sign of Moscow's negligent attitude toward Central Asian countries dating back to Soviet times", Ernis Suyukbayev, 42, of Jalal-Abad told Caravanserai.
"Under the guise of communist ideology, Moscow exploited Central Asia," he said.
Even as European countries help undo the damage from heedless Soviet practices, Russia today is still wreaking environmental havoc in Central Asia by applying obsolete technologies in militaristic undertakings throughout the region, Suyukbayev said.
For years Kyrgyzstan's environmentalists have expressed outrage over Russian military exercises near Lake Issyk-Kul, damaging the fragile environment.
In addition, locals have complained for decades about torpedo tests performed in the waters of Issyk-Kul by the Russian navy.
Protests around Russia's use of the Baikonur Cosmodrome, meanwhile, are not subsiding in Kazakhstan.
Kazakhs are voicing indignation because Roscosmos, the Russian space agency, uses hazardous heptyl as missile fuel. The substance is banned as fuel in Western countries.
Observers also are concerned because Roscosmos is burying toxic waste in areas closed to Kazakh environmental officials.