ASTANA -- Air Astana is set to launch FlyArystan, a new low-cost domestic airline, in Kazakhstan during the first half of 2019.
The FlyArystan fleet will consist of Airbus A320 aircraft configured with 180 economy class seats, according to the press office of Kazakh President Nursultan Nazarbayev.
The airline will initially operate four aircraft, before gradually increasing its fleet to 15 aircraft by 2022, according to Air Astana.
FlyArystan plans to offer regular flights among several cities in Kazakhstan and to expand operations to other countries in the future.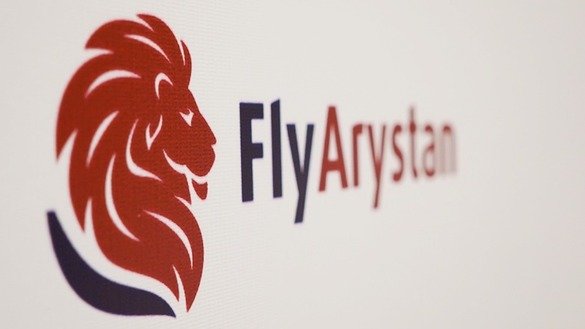 "It will take Air Astana about six months to create a low-cost company," Air Astana spokesperson Tlek Abdrakhimov told Caravanserai.
"Similar practices exist in other large airlines, such as British Airways and Lufthansa, which have also created budget divisions," he said.
Cheaper domestic flights
Customers will see major savings on the new low-cost flights.
For example, one-way airfare between Astana and Almaty is expected to be 16,000 KZT ($43) on FlyArystan, compared to the 30,000 KZT ($80) or more that passengers pay now.
"Passengers will be able to save a lot of money," Ruslan Askhanov, manager of Astana-based travel agency World Travels Astana, told Caravanserai.
Executives of travel agencies and the relevant government departments have long discussed creating a low cost airline in Kazakhstan, he said.
"Food and baggage will be paid for separately; this is the classic model of a low-cost airline," he said. "For example, a flight from Astana to Taraz takes only 1.5 hours. If a passenger doesn't have to eat and has only a carry-on bag, he can pay half what he does on other airlines."
The first flights will be launched in the middle of 2019, but tickets will be available as soon as next March, Khabar TV reported.
Guzel Zaripova, 35, of Astana is looking forward to flying with the new airline.
"My kids and I, together with my parents, fly from Astana to Almaty and back two or three times a year," she told Caravanserai.
Zaripova pays 30,000-40,000 KZT ($80-$107) each way per ticket, depending on the airline and the time of purchase, and the new budget airline would essentially half her costs.
Civil aviation reform
The new airline is coming alongside other efforts to reform civil aviation and to expand flight routes in Kazakhstan.
Kazakh airports served 12.7 million passengers during the first 10 months of 2018, according to the Civil Aviation Committee. Of those passengers, 6.8 million used Kazakh airlines.
"Kazakhstan passed an aviation safety audit conducted by the International Civil Aviation Organisation," Andrey Volobuyev, deputy director of the Aynara-Tour travel agency in Almaty, told Caravanserai in March.
The testing allows Kazakhstan to open up new airline routes without any restrictions, including non-stop flights to and from Europe, he said.
In September, a Kazakh delegation to Washington, DC, took part in negotiations with US officials to introduce non-stop flights from Kazakhstan to the United States. Such efforts are continuing.