ASTANA -- Kazakh authorities are continuing efforts to stamp out terrorism through security drills and rule of law initiatives.
The Supreme Court of Kazakhstan, with the support of the American Bar Association Rule of Law Initiative, held a roundtable discussion November 23 in Astana on law enforcement practices in regards to extremism and terrorism, among other topics.
During the first nine months of this year, Kazakh courts reviewed 140 cases of terrorist and extremist crimes, the Supreme Court said on its website.
An act of terrorism is defined not only as the execution of an explosion, arson or other violent acts but also a threat to commit such actions, Yerden Aripov, a judge on the Supreme Court, said during the roundtable.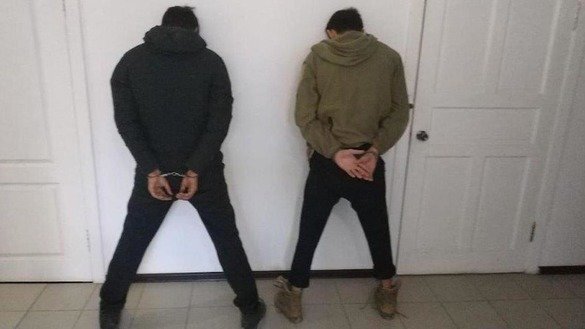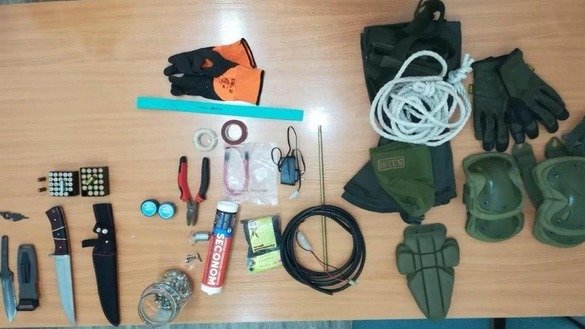 In such cases, a call for a violent act or an extremist statement posted on the internet is considered a "threat to commit [terrorist] acts", he said.
Security forces prepared
Meanwhile, Kazakh security forces have been carrying out counterterrorism exercises, most recently in Astana on November 22.
The Astana municipal Operational Headquarters for Combating Terrorism designed the exercise to resemble combat with various complications, like those that security forces can expect in a genuine crisis.
"We urge the public to treat the ... training with understanding and to comply with the security measures and lawful orders given by the government personnel involved," the headquarters said in a statement a day before the exercise.
"We've gotten used to such exercises; they don't bother us," Anar Belyalova, a vendor at the Shapagat Market in Astana, told Caravanserai.
"We understand now that this is being done for our safety," she said. "The security forces and the police are at work. It means we have a smaller chance of becoming the victim of fanatics."
Similar exercises have taken place throughout Kazakhstan over the past three months.
The Maritime Operational Headquarters for Combating Terrorism, which President Nursultan Nazarbayev founded in September to combat terrorism on the Caspian Sea, held one such drill in Aktau on November 14.
The Anti-Terrorism Centre of Kazakhstan also held the Dabyl-Anti-Terror 2018 drill on October 17 at Almaty International Airport.
"Together with the airport's departments, we devised a sequence of actions to be taken during a special operation to free hostages and neutralise terrorists at transport facilities," the National Security Committee (KNB) said.
Wave of arrests
Authorities are also cracking down on those who commit terror-related crimes.
In mid-November, the KNB detained two residents of Aktobe city accused of spreading terrorist propaganda and creating a terrorist group based on radical beliefs.
"During searches of their residence, we confiscated homemade explosive devices, firearms and knives, and ammunition, as well as extremist materials, including an instruction on combat operations," the KNB said in a statement November 19.
Earlier, on October 27, the KNB detained 10 residents of Almaty, Akmola and Karaganda provinces.
The suspects allegedly disseminated terrorist propaganda and extremist content on social networks and on messaging apps and were involved in online extremist communities.
The chatrooms and online communities that the 10 suspects used had "more than 180 participants from 15 Kazakh provinces", said the KNB in an October 29 statement. "We are checking if some of the detainees were involved in the financing of or other complicity with terrorism."
Detentions of Kazakhs implicated in extremist activities also have occurred abroad.
Dilmurat Makhamatov, a native of Turkistan Province, Kazakhstan, also known as Dilmurat Abu Muhammad, was arrested in Saudi Arabia in mid-October. He allegedly gave lectures on the internet in which he espoused radical views to Kazakhs.
"Dilmurat Makhamatov and other false preachers like him must be punished because they are guilty of attracting youths to radical organisations," Gulnaz Razdykova, director of the Pavlodar Province Centre for Analysis and Development of Interfaith Relations, told Caravanserai. "Hundreds of ruined lives lie on their conscience."
Such internet preachers continue to spread extremist fatwas, cultivate hatred of other religions and push their followers towards extremism and terrorism, she said.