ASTANA -- Efforts by the Spiritual Administration of Muslims of Kazakhstan (DUMK) are enabling hundreds of radically inclined Kazakhs to return to traditional Islam, the DUMK said in a summarisation of its work in 2018.
"This year 518 citizens of the country renounced radical views," read the December 25 statement. "Some of those who returned to traditional [Islamic] religion have officially declared their religious views and positions. Supporters of radicalism were disconcerted by the negative attitude of propagandists of destructive movements towards traditions, customs and state symbols."
An educational outreach group created by the DUMK, which had 347 lecturers and specialists, held more than 7,000 explanatory general and personal meetings last year, in which 646,000 attendees participated.
New initiatives
According to the DUMK, 38 new mosques opened in Kazakhstan in 2018, constructed according to rules approved by the organisation.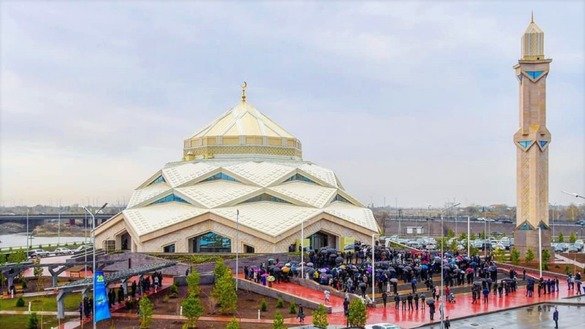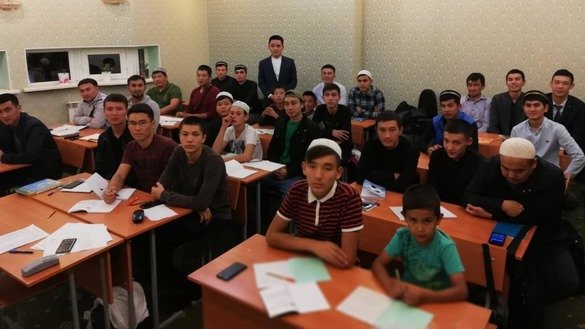 Those rules include incorporating symbols of Islam and references to Kazakh traditions in the design, including the decoration of the mosque's dome.
In addition to educational outreach meetings in Kazakhstan, religious literacy courses are available to the public in 966 mosques across the country. About 82,000 individuals took those training courses in 2018.
The courses teach the basics of Islam, and according to DUMK analysts, these courses help the public to reject radical ideology.
"I attended the courses last fall and studied for two months," Timur Uskembayev, 21, a resident of Akmola Province, told Caravanserai. "I have learned a lot about religion, about different movements and about details of our faith. I think that now during any conversation I will be able to determine if someone is trying to deceive me, lead me away from the right path, or distort what is said in the suras of the Koran."
Interacting with the public
Last year, specialists of the Sharia and Fatwa Department of the DUMK answered questions during face-to-face meetings as well as online.
About 6,000 Kazakhs received answers, according to the DUMK. Most of them took their queries to the website fatua.kz, 1,750 individuals asked a specialist in person, and the DUMK office received 1,590 phone calls.
For example, on the website of an Almaty mosque, an Almaty resident named Madina asked how she could strengthen [her] faith in this difficult time, when "Muslims kill people, supposedly on the path of Allah". In his answer, the imam asked her to continue to pray and to defend her opinion, but not to resort to fanaticism.
"The ability to get an answer [...] on the mosque's website or on one of the DUMK websites is very convenient," Saule Bakhtiyarova, 46, a resident of Taraz, told Caravanserai. "You don't understand everything all the time, nor is it always convenient to ask your imam directly. On the websites, you can read other believers' questions and ask your own."
Additionally, in 2018, the DUMK issued 11 fatwas on social matters, examined the competence of 160 imams in response to questions that arose about their abilities.