ALMATY -- Twenty-four high school students from Central Asia will have the opportunity to participate in an intensive technology camp for girls at Virginia Polytechnic Institute and State University in the United States this summer.
The annual TechGirls programme encourages girls from Central Asia, the Middle East and North Africa to join science, technology, engineering and mathematics (STEM) fields.
The programme is implemented by the US Department of State and administered by an NGO, Legacy International.
As part of the intensive programme held July 5-31, 24 girls aged 15-17 from Kazakhstan, Kyrgyzstan, Tajikistan and Uzbekistan will study coding, programming languages and cyber security, according to the TechGirls website.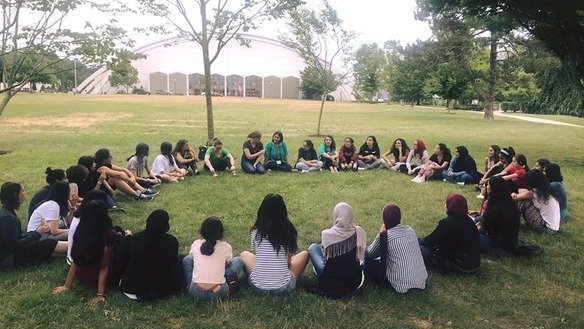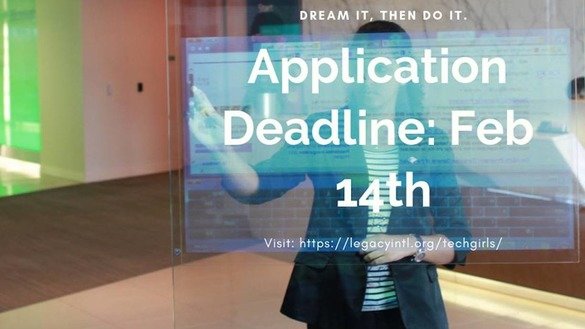 The participants will acquire valuable skills in interactive laboratories at Virginia Polytechnic Institute and State University in Blacksburg, Virginia.
In addition, the girls will visit technology companies in Washington, DC, and attend leadership training clinics and action planning workshops, according to a statement from the US Embassy in Kazakhstan.
Other activities include community service opportunities, intercultural co-operation, and weekends with American families in southwestern Virginia, the statement said.
The programme will cover all expenses. The deadline for applications is Thursday (February 14), according to the embassy.
Solving problems back home
As part of the programme, the girls will "create action plans for community-based projects that they will be required to implement" after they return home, according to the embassy.
Those projects are meant to support the skills and linkages the participants acquired during their trip to the United States.
The experience will help high school students pursue higher education and build a career in STEM fields, according to the organisers.
Natalia Selivanova, a 10th grade student at a specialised math and physics high school in Bishkek, Kyrgyzstan, plans to apply for TechGirls 2019.
"This is great news! I have dreamed of learning how to programme and becoming an in-demand specialist," she told Caravanserai. "This is my chance."
Those seeking to participate in TechGirls 2019 must register on the programme's website. All questions can be addressed to the US embassies in Central Asian countries.
Improving status of women, girls
The TechGirls programme seeks to improve the status of women and girls around the world, develop STEM education and strengthen friendships between young people in the United States and other countries, according to the US State Department.
Civil society activists in Central Asian countries see the programme as an opportunity to develop the potential of girls living in a patriarchal society.
The TechGirls project correctly determined that girls should start exploring the areas of their interest between the age of 15 and 17, said Aliya Zholboldina, the founder of the Zhaina International Women's Forum in Astana. She herself is an alumna of a US State Department programme.
"Because after this, it is already too late, and girls are afraid of going into technology and science, and they choose for themselves 'girly' professions, such as beauty, fashion and psychology," she told Caravanserai.
Established gender roles are undergoing radical review today around the world, and the self-realisation of women is quite possible in traditionally male fields like STEM, she said.
"I think that in 10 years we will see a boom of successful young women in the STEM industries in Central Asia, who will create robots, write breakthrough computer code and make scientific discoveries," Zholboldina said.