ASTANA -- Kazakh President Nursultan Nazarbayev's recent move to unite two ministries -- Information and Communications and Social Development -- into the Ministry of Information and Social Development will allow the government to increase the effectiveness of its battle against extremism, say observers.
Reorganising the cabinet
Nazarbayev dismissed the cabinet February 21, citing worsening economic conditions and failures in social policy. In recent months, the Kazakh public has been showing growing discontent with the standard of living, as reflected by a surge of negative publications in the mass media and on social networks.
The president formed a new cabinet February 25 and appointed Askar Mamin prime minister, replacing Bakytzhan Sagintayev. In the previous cabinet, Mamin was first deputy prime minister.
Many ministers in the former cabinet retained their posts. However, various ministries responsible for economic and social concerns acquired new leaders.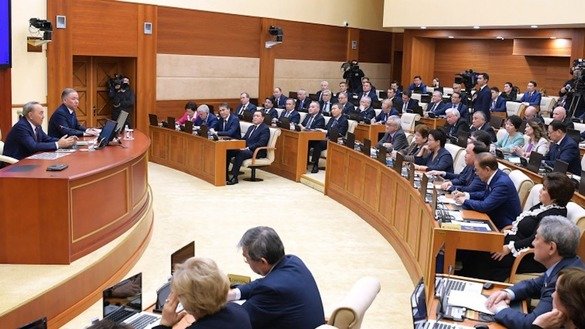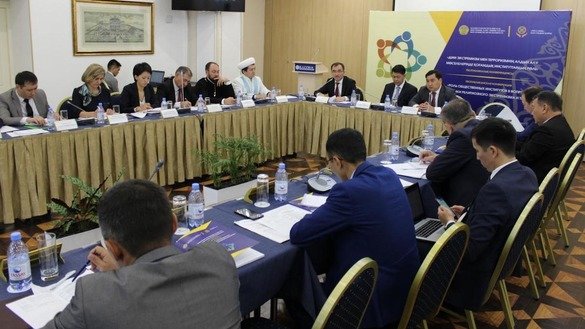 In addition, Nazarbayev folded two ministries into a single one: the Information and Communications and the Social Development ministries turned into the Information and Social Development Ministry.
New ministry to help fight radicalism
The Ministry of Social Development was responsible for issues of religion, civil society and youth policy, while the Ministry of Information and Communications co-ordinated the media, internet and communications.
Nazarbayev chose Dauren Abayev, the last Information and Communications minister, to lead the combined new ministry.
Consolidating the two ministries will enable more effective monitoring of religion in Kazakhstan, predict observers.
Threats of radicalism are increasing in Kazakhstan, especially in connection with the attempted return of defeated "Islamic State" (IS) militants from Syria, said Astana journalist Alibek Isatayev.
More than 500 Kazakhs had gone to Syria or Iraq to fight alongside the insurgents as of April 2017, the US-based think-tank Soufan Group estimated in a report published in October 2017.
After the latest cabinet reshuffling, the Kazakh government might become more active and systematic in disseminating constructive religious knowledge, Isatayev told Caravanserai.
"However, it is important not to have increased pressure on believers, restriction of access to information resources or infringement of religious freedom," Isatayev said.
Doing the right thing
Individual choices are consequential in the struggle against extremism, Almaty Muslim civic leader Murat Telibekov told Caravanserai.
In Kazakhstan, a responsible individual who makes decisions for him- or herself matters more than a government agency does, he said.
However, Telibekov had high praise for what Abayev brings to his new job.
"Abayev is distinguished by his humanity and democratic views," he said. "These very qualities are important in dealing with religious issues. I think that many Kazakhs have high hopes for him."