KHUJAND, Tajikistan -- Abandoned with three of her daughters in a foreign land, Okila Urokova, the wife of a Tajik militant who travelled to Afghanistan, struggled to find a way home.
"We've experienced nothing but grief, suffering and disappointment. All we did was follow our husbands, honouring Sharia law," Urokova told Caravanserai.
Urokova and another militant's wife, Shafoathon Khomidova, residents of Spitamen and Istaravshan districts, Sughd Province, on Sughd TV February 2 detailed the horrors they experienced while wandering in combat zones in Pakistan and Afghanistan alongside their husbands.
A third woman and her three of her children never made it home.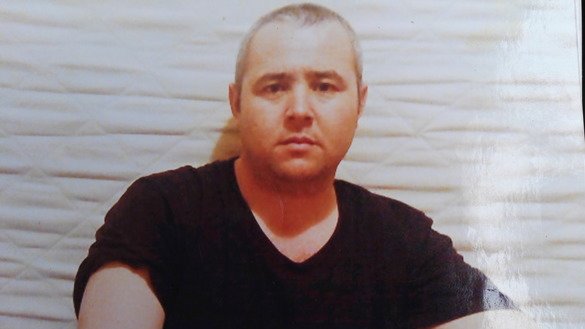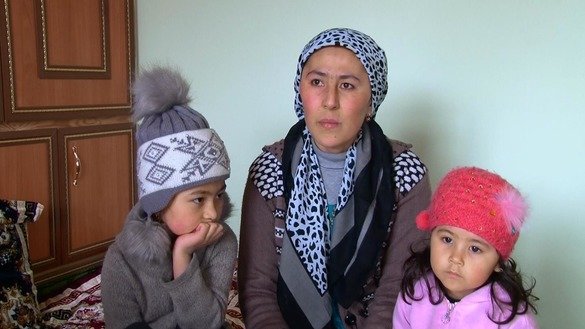 Tajik authorities repatriated Urokova and three of her daughters -- including two who were born in Pakistan -- in late January in co-operation with the Afghan government. They also repatriated Khomidova and her two daughters.
"After our husbands were detained by Afghan government forces, Shafoathon and I and our small children were left completely alone," said Urokova. "Difficulties and hardships over the next three years forced us to look for a way to come home."
"We crossed from Paktia to Badakhshan Province. I called my father, and when I found out that my husband had been moved from an Afghan prison to Tajikistan, I asked [my father] to take me and my children home."
"Two months later, our fathers came for me, Shafoathon and our children," she said.
From labour migration to militancy
Urokova's troubles began more than a decade ago.
For her family, as well as many of the 18,000 living in Tagoyak village, Spitamen District, the only source of income in the early 2000s was labour migration.
Urokova's husband, Murojon Khojamonov, began travelling to the Moscow region in 2005, working in a factory, on a construction site and in the courtyards of apartment buildings.
He began frequenting a local mosque and fell under the influence of radical extremism. When he returned to Tajikistan, Khojamonov joined the banned Islamic Movement of Turkestan (another name for the Islamic Movement of Uzbekistan).
Then, in September 2010, Jamaat Ansarullah (JA), a self-declared radical Islamic organisation, organised the suicide bombing of a police station in Khujand, Tajikistan, leading to mass arrests.
Those targeted in the crackdown included suspected JA members from Spitamen District.
That list of suspects included Khojamonov, who was in Russia at the time. Fearing extradition to Tajikistan, he fled via Iran to Pakistan with his family.
Life in the camps
Khojamonov, Urokova and their one-and-a-half-year-old daughter, Fotima, flew from Moscow to Istanbul and then to Mashhad, Iran, leaving their two older daughters -- Mardona and Subaya -- back in Tajikistan with their grandparents.
With the aid of a Tajik sympathiser in Mashhad, the family journeyed to Zahedan, Iran; Miranshah, Pakistan (where they met Khomidova and her husband, Olimjon Kholmatov); and then to Mir Ali, Pakistan, where they encountered many other radicalised foreigners, including Tajiks, Uzbeks, Chechens, Uighurs, Kazakhs and Arabs.
While there, Khojamonov formally joined JA, which comprised mainly residents of Tajikistan. He underwent military training nearby in Degan, Pakistan, and was eventually dubbed the "family emir" for his organisational skills in managing the radical group.
In 2013, Pakistani troops carried out a series of offensives against the self-styled Islamic Emirate of Waziristan, alongside whom the Central Asian militants fought.
Khojamonov, Kholmatov and other insurgents and their families fled to Paktia Province, Afghanistan.
Returning to Tajikistan
Although Khojamonov carried a weapon, he himself did not fight, according to his wife.
On November 14, 2015, Afghan troops, backed by US special forces, carried out a raid against the Taliban in Paktia Province, where they encountered Khojamonov and his group.
Khojamonov and Kholmatov surrendered to the Afghans, a move that likely saved not only themselves but also their wives and children.
Abdumannon Yakubov, another Tajik travelling with the group, attempted to resist and was killed. His wife then detonated explosives inside their lodgings, killing herself and three of her children.
Only their 10-year-old son, Bilon, survived.
Khomidova took him under her wing and brought him home. When she returned to Tajikistan, she handed Bilon over to his grandfather, who lives in Istaravshan.
In July 2017, a court in Parwan Province, Afghanistan, sentenced Khojamonov to 16 years in prison. Afghan officials extradited him to Tajikistan last August.
The Spitamen District Court is now wrapping up its review of Khojamonov's case and might add seven years to his sentence. On the other hand, the court could reduce it, said Spitamen District Judge Loiksho Zikriddinzoda.
"There are quite a few mitigating circumstances in Khojamonov's case, such as sincere remorse, the presence of small children, and his active co-operation to bring [Tajik] citizens home from Pakistan and Afghanistan," he told Caravanserai. "These factors will be considered."
Kholmatov is also on trial in the Spitamen District Court in connection with charges of belonging to JA.
Bringing citizens home
Meanwhile, Tajik authorities are continuing to bring back citizens who travelled abroad to join extremist groups.
In January alone, nine Tajiks suspected of being members of extremist organisations, including "Islamic State" (IS), returned from abroad, according to the Sughd Police.
All nine were spared prosecution "because they voluntarily returned and expressed remorse for the acts they committed", Sughd Police Chief Kudratullo Bobo Nazarzoda said at a news conference February 12.
Ninety-nine Tajiks who fought in foreign wars returned in 2018, he said. Since 2015, 188 Tajik citizens have returned home after fighting abroad, according to the government.
"We'll be continuing our efforts to bring our citizens back from conflict zones, and to do this we're counting on help, above all from their parents, in influencing their children; and on co-operation with the community, the media and other institutions of civil society to strengthen outreach," Nazarzoda said.
It will be necessary to work constantly with the returnees, say Tajik analysts.
"Under no circumstances should we turn them into heroes or voice any approval for their actions," Sherali Rizoiyon, an analyst at the Strategic Research Centre under the President of Tajikistan, told Caravanserai.
"It goes without saying that they shouldn't be explicitly stigmatised either," he said. "If society doesn't accept them, there's a risk that they'll repeat their protest through radical means."