ALMATY -- Russian officials regularly trumpet new mega-projects at home involving the military, but a number of recent mishaps have shown a light upon the increasing weaknesses of the Kremlin's aging military hardware.
The deadly crash of a Russian-built Mi-8 helicopter in Kazakhstan March 27, which killed all 13 troops on board, is the latest such example.
Kazakhstan's new president, Kassym-Jomart Tokayev, ordered an investigation into the Mi-8, which has been involved in a number of recent accidents.
Last August, for instance, another Mi-8 crash in Siberia took 18 lives.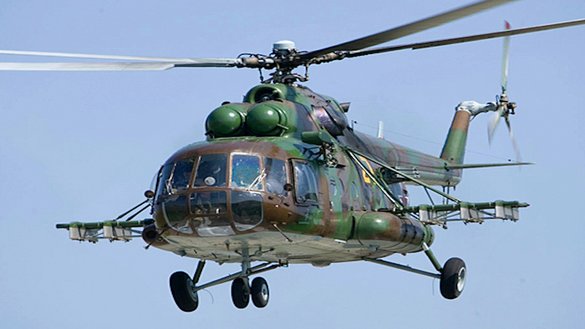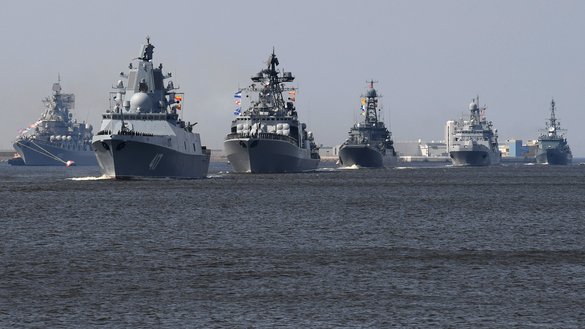 'Museum pieces'
Central Asian countries, which have long historical and political ties to Russia, find themselves owning hand-me-down military equipment from the Kremlin.
"Kazakhstan has more-modernised Russian military equipment than do other Central Asian countries, thanks to its generous defence budget," said Ruslan Nazarov, an international-relations analyst based in Nur-Sultan.
However, that difference did not matter when it came to the Mi-8 incident.
"On the other hand, Kyrgyzstan, Tajikistan, Uzbekistan and Turkmenistan mainly use old Soviet equipment, which today looks like museum pieces," he added.
"Russia, in the form of aid, gives Kyrgyzstan and Tajikistan obsolete equipment, when it's trying to horse-trade for certain favours," Nazarov said. "How effective these vehicles and equipment will be under real combat conditions is a big question."
Some of the equipment comes from questionable sources, according to Almaz Aljanbayev, an activist with Kyrgyzstan against the Customs Union, a Bishkek-based NGO that decries Kyrgyzstan's membership in the Russian-dominated Eurasian Economic Union.
"More than once, Russia has given Kyrgyzstan Ukrainian equipment" such as the BTR-70M armoured personnel carriers, which were built in 2003, he told Caravanserai.
"Why Ukrainian? One can only guess," Aljanbayev said. "If you remember the events of 2014 in Crimea, Ukraine was hardly likely to deliver these models to the Russian armed forces."
The outdated weapons that Russia has delivered to Central Asian countries are unlikely to help them in a national emergency, warned Yuri Poyta, head of the Asia-Pacific Section of the Centre for Army, Conversion and Disarmament Studies in Kyiv, Ukraine.
"Such weapons can be used more or less effectively in limited, medium-intensity combat against the armed forces of weak states or against illegal armed groups," Poyta told Caravanserai.
However, Western countries have the advantage in modern-day military criteria, said Poyta, citing the need for "modern [systems of] intelligence assets, command and control, target illumination, unmanned robotised ensembles, and high-precision weaponry".
Relying on hyperbole
Even with its navy, Russia is battling problems with state financing, aging shipyards, and delays in fulfilling orders, say defence observers.
The Kremlin is keen to display the strength of its armed forces -- organising massive war games on NATO borders, backing President Bashar al-Assad in Syria, or showing off its "invincible" hypersonic missiles, they say.
It also relies heavily on hyperbole.
During Navy Day celebrations last July, President Vladimir Putin said the navy would receive 26 new ships from local builders by the end of the year.
However, only eight of the ships that joined the fleet last year were new -- the other 18 were old vessels that had been repaired, according to AFP.
Such overblown statements frustrate independent military analyst Alexander Golts.
Russian Defence Minister Sergei Shoigu "has seriously said that over the last six years, the fleet has grown by 120 ships. He must be counting the lifeboats," he joked.
The exact number is not known, but Igor Delanoë, defence analyst at the Franco-Russian Observatory, estimates that about 44 ships entered into service between 2013 and 2018.
None of the planned new ships was launched on schedule, according to Delanoë.
'Problems with discipline'
Examples of recent difficulties include the renovation of the Komsomolsk-on-Amur submarine, which took more than 10 years, and the 14-year-long construction of the Ivan Gren landing ship.
The most striking example of disastrous delays is the construction of the frigate Admiral Gorshkov, announced by officials as the Russian navy's most advanced ship.
Construction took 12 years before the frigate went into service last July. Eight such frigates were planned, but only one has gone into service -- one of the projects hit hard by the crisis in Russia's relations with Ukraine.
Kyiv ceased military co-operation with Russia after Moscow's illegal annexation of Crimea in 2014. This rift caused problems since Ukraine used to make the gas turbine engines used in numerous Russian ships.
Moscow switched to a Russian manufacturer, NPO Saturn, but it failed to deliver the first replacement engines in 2017 as planned.
Another problem for shipbuilding is "irregular funding" for naval projects, according to Delanoë, with Russian shipyards often reluctant to take on state contracts because "they don't know when they'll get paid," he said.
Problems with ensuring the health and safety of shipyard workers bedevil Russia as well.
Last October, a 15-metre crane collapsed onto the bridge of the Admiral Kuznetsov, the navy's only aircraft carrier, while it was undergoing repairs and modernisation near Murmansk.
It emerged that the accident was caused by a power cut that stopped the pumps and caused the floating dock where the ship was moored to sink.
One worker was killed, and the Admiral Kuznetsov risks being out of service beyond the original 2021 deadline.
This was no isolated incident. In the last six years, three fires have been reported on submarines under repair.
"There are problems with discipline, with respect for safety standards, that are quite abnormal," Delanoë said.
[Kanat Altynbayev contributed to this article.]