ALMATY -- Reform of Kazakh crime laws has resulted in fewer prison inmates, the closing of prisons and savings of millions of dollars even as the country continues to punish extremists and terrorists, say Kazakh authorities.
A law modernising prosecution for crimes will allow those who committed misdemeanours to avoid severe punishment, Deputy Prosecutor General of Kazakhstan Marat Akhmetzhanov said at a news conference in Nur-Sultan April 8.
The law, which took effect in 2018, introduced fines instead of imprisonment for some economic crimes, the government's Central Communications Service said on its website. It also provides first-time offenders exemption from liability if they made full restitution for damages.
The threshold for criminal punishment for tax evasion rose from 48 million KZT ($126,000) to 120 million KZT ($315,000), according to the new law. Under that threshold, violators are still subject to fines.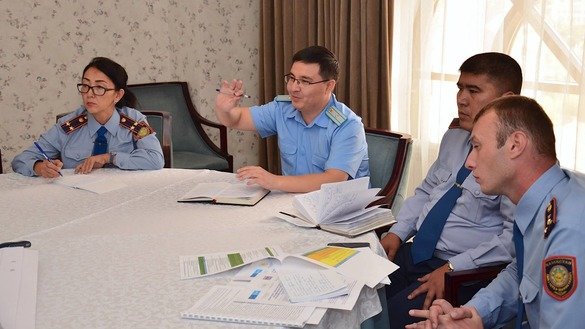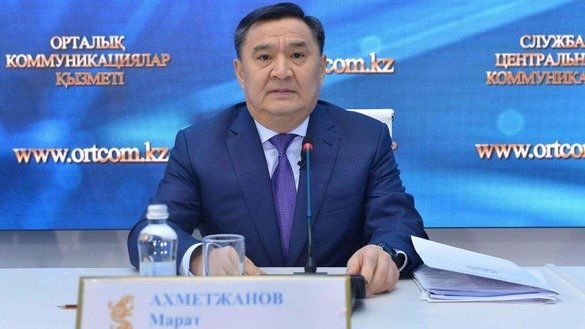 This reform is good news for small businesses "for which ... tax evasion for an amount over 120 million KZT ($315,000) is improbable," Akhmetzhanov said.
At the same time, punishment for repeat offenders will become more severe.
Repeated theft, fraud and embezzlement will be considered felonies and result in the imprisonment of offenders, under the new law.
The leniency campaign does not apply to perpetrators of particularly grave felonies, including extremists and terrorists, emphasised Akhmetzhanov.
Reducing the prison population
Effects of the legislation are already visible.
"The reforms have reduced the prison population. Last year this number decreased by 5,000," Akhmetzhanov said.
Since the beginning of 2018, authorities have shut down eight prisons, saving Kazakh taxpayers 12 billion KZT ($40 million), according to Akhmetzhanov.
Four penal colonies now await closure, he added.
In the past year, Kazakhstan's ranking in an international index of prison population improved from 83rd to 95th place, Akhmetzhanov said, referring to a reduction in the percentage of citizens in prison.
"The number of homicides ... has almost halved in Kazakhstan in the last 10 years, from 1,604 in 2009 to 943 in 2018," he added.
A second chance
The reform will not only improve crime statistics but will provide a second chance for perpetrators of misdemeanours, according to Yuliya Pototskaya, a lawyer based in Almaty.
Previously police efficiency was low because of heavy workloads and personnel shortages, she told Caravanserai.
"The courts often imprisoned not only murderers and robbers but also ordinary individuals who made a mistake for the first time due to despair or emotions," she said.
"In our prisons, [inmates] are influenced by others and change for the worse," Pototskaya added.
Meanwhile, Kazakhstan is still adhering to a firm policy toward terrorists, which includes life imprisonment and even the death penalty for exceptionally grave felonies, she said.
"Terrorism is a sensitive issue for Kazakh authorities, who see radicals as a threat to national security and stability. The fight with them will always be as tough as possible," Pototskaya said.