NUR-SULTAN -- The US State Department has awarded a $750,000 (284 million KZT) grant to a Kazakh NGO to help combat human trafficking in Kazakhstan, the US embassy in Kazakhstan said in an April 16 statement.
Terrorist organisations such as the "Islamic State" (IS) have used human trafficking to help finance their causes and as a tool in recruitment. For example, to attract new fighters, IS kidnapped Yazidi women and girls in Iraq to be used as sex slaves for men who join the militant group.
"Trafficking in persons is a global scourge that affects every country," said Sean Boda, a spokesman for the US embassy in Nur-Sultan. "The US Mission in Kazakhstan has a long history of co-operation on this issue, and this award is just the next step in working together to address this problem."
The US Department of State's Office to Monitor and Combat Trafficking in Persons awarded the grant to the Shymkent-based NGO Sana Sezim.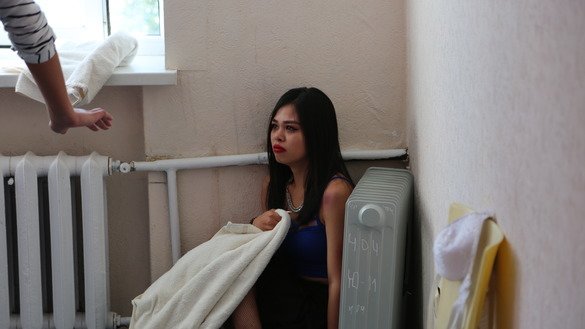 It will fund a 36-month project "to increase access to justice for victims of human trafficking by building the organisational capacity of civil society organisations and the judicial system to combat human trafficking in Kazakhstan," the embassy said in the statement.
The project will create a "network of organisations across the country to collectively strengthen national human-trafficking legislation, conduct information campaigns, and provide legal assistance to victims of trafficking," the statement said.
The association has already launched the "Together Against Human Trafficking through Building the Capacity of Civil Society Organisations!" campaign with the grant, Khadicha Abysheva, director of Sana Sezim, told Caravanserai.
This three-year project aims to expand access to justice for victims of human trafficking, she noted.
"A network of organisations from 11 provinces -- Nur-Sultan, Almaty, Aktobe, Aktau, Kyzylorda, Kostanay, Karaganda, Petropavlovsk, Shymkent, Taraz and Ust-Kamenogorsk -- will conduct outreach campaigns and provide legal and social assistance to victims of human trafficking," she said.
Eleven lawyers will be working on the project, she added.
The project is expected to include training sessions for community activists and lawyers as well as summer camps for volunteers from 11 provinces in Kazakhstan, Abysheva said.
It will also co-ordinate the release and distribution of informational materials, such as guidelines for government agencies and NGOs, booklets and magazines, an analysis of human-trafficking legislation and the development of recommendations for the government.
Modern slavery
The Sana Sezim Legal Centre for Women's Initiatives has been operating in Kazakhstan since 2001 to ensure women's access to justice and to counter human trafficking.
It provided Caravanserai with an analytical report on human trafficking in Kazakhstan, which refers to the trans-national nature of such crimes and the need for government agencies and NGOs to collaborate in fighting it.
"Sexual exploitation, forced labour, debt bondage, exploitation of child labour, domestic slavery, forced professional begging, human trafficking for organ and tissue transplants -- these are monstrous forms of the same crime, which unfortunately still exist in Kazakhstan," the document says.
The problem of human trafficking and of illegal exploitation of others remains very relevant for Central Asian countries, Ruslan Seksenbayev, a political scientist from Taraz and chairman of the Beibit Aspan (Peaceful Sky) NGO, told Caravanserai.
That is despite the efforts of the International Organisation for Migration, which has supported projects against human trafficking in Kazakhstan for more than 20 years, as well as the actions of government agencies and NGO, he said.
The Kazakh government has an Inter-Agency Commission on Combating the Illegal Export, Import, and Trafficking of Human Beings, noted the report.
Meanwhile, amendments to the Criminal Procedure Code, which took effect in January 2015, give victims the right to compensation from a state fund. The fund already exists, but payments from it are not possible until 2020.
Kazakhstan also has the 116-16 hotline for victims of human trafficking.
Such crimes are difficult to detect and their victims are often members of vulnerable families, Seksenbayev said.
"Victims' ignorance of the law, their ignorance of where and how to seek help, their fear and many other factors help traffickers avoid being held accountable," he said.
"For example, sex workers feel unprotected and believe that if they engage in prostitution, then pimps can do anything they want with them, including taking all their earnings and identification documents," said Seksenbayev.
Only the joint efforts of NGOs and government agencies can be effective, he said, adding that "grants from international and foreign organisations provide significant assistance in the fight."