KARACHI -- Terrorist groups such as the "Islamic State" (IS) are targeting well-educated and affluent youth to carry out their violent campaigns, as demonstrated by the deadly Easter Sunday suicide bombings in Sri Lanka, security officials and activists say.
IS, which has attacked places of worship and public venues worldwide, claimed responsibility for a series of co-ordinated bombings in three churches and four hotels in Sri Lanka on April 21 that killed and injured hundreds of people.
Among the nine suicide bombers involved, most of them were well-educated and came from affluent families, Sri Lankan State Minister of Defence Ruwan Wijewardene said on April 24.
Most of the bombers are "from economically strong families. Some of them went abroad for studies", Wijewardene said at a news conference.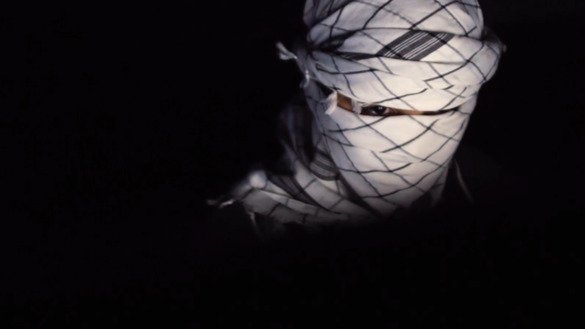 In addition to recruiting from existing local militant groups, IS has focused on recruiting university students and professionals to carry out its subversive attacks, along with helping out in fundraising, propaganda operations and other activities, according to researchers and security analysts.
IS recruits are likely to be well educated and relatively affluent, according to a 2016 World Bank (WB) study. The report was based on data leaked by a disaffected former member of IS in March 2016.
"A large fraction have gone on to study at university … recruits from Africa, South and East Asia and the Middle East are significantly more educated than individuals from their cohort in their region of origin," according to the WB.
Targeting educated youth
To recruit educated youth, IS and other terrorist organisations have sought to lure Muslim youth to their insurgent groups through social media and small discussion groups at local colleges and universities.
"Traditionally, the violent radicalisation of vulnerable youth and their recruitment in militant groups ... were done through extremist religious clerics who acted as intermediaries between jihadist organisations and the aspiring jihadists," said Abdul Basit, a Singapore-based security analyst associated with the International Centre for Political Violence and Terrorism Research.
Now, social media platforms have replaced the religious cleric intermediaries as the preachers, recruiters and disseminators of extremist ideologies, Basit said.
Extremist elements affiliated with global terrorist networks such as IS are eyeing academic institutions to recruit affluent youth, said Abubakkar Yousafzai, a Karachi-based civil society activist who has participated in programmes to counter violent extremism, mainly focused on youth.
Recruits tend to be "self-radicalised individuals belonging to well-to-do families and are mainly influenced by militant ideologies through social media", Yousafzai said.