DUSHANBE -- A prison riot in Tajikistan initiated by jailed "Islamic State" (IS) militants has led to the deaths of 32 people, including 24 IS members, the Justice Ministry said in a statement on Monday (May 20).
The riot broke out Sunday (May 19) at a prison in Vakhdat, 17km east of Dushanbe, the ministry said. The facility holds 1,500 prisoners.
The rioters stabbed to death three guards and five inmates before taking other prisoners hostage and setting fire to the jail's medical facilities.
Security forces who were trying to restore order killed 24 IS members, according to the ministry.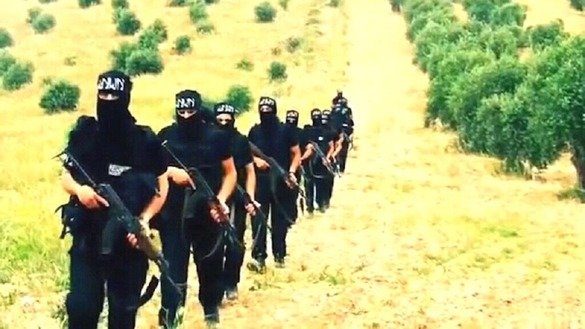 Tajik forces were able to quell the riot, with 35 other inmates detained, said the ministry. It added that the hostages were freed.
Son of Khalimov led the riot
Authorities identified Bekhruz Gulmurod as one of the riot leaders. He is the son of former Tajik riot police (OMON) commander Gulmurod Khalimov, who became a member of the IS leadership in Syria and Central Asia's highest-ranking defector to IS.
Gulmurod was sentenced to 10 years in prison in July 2017 for attempting to join IS. His fate after the riot was not reported.
The United States continues to offer a reward for Gulmurod's father, whom Russian forces claim to have killed in an air strike in Syria in September 2017.
Last November, another prison riot left 26 people dead in Khujand. It was initiated by a former IS member trying to spark a jailbreak.
More than 1,000 Tajiks have joined IS in Syria and Iraq in recent years, according to Tajik officials.