NUR-SULTAN -- The European Union (EU) and the World Bank (WB) signed an agreement May 23 for a new €7 million ($7.8 million) grant to support water and energy security in Central Asia.
The funding will contribute to the Central Asia Water & Energy Programme (CAWEP) implemented by the WB, helping Central Asian countries strengthen their energy and water security through knowledge exchange, analytical work, policy advice and project preparation.
Such co-operation could help the region avoid violence, as disputes over scarce water and borders could become useful for extremists.
"As water and energy are inextricably linked in Central Asia, joint management of these vital resources is crucial for the region's sustainable development, poverty reduction and climate resilience," said EU Ambassador to Kazakhstan Sven-Olov Carlsson in a WB statement.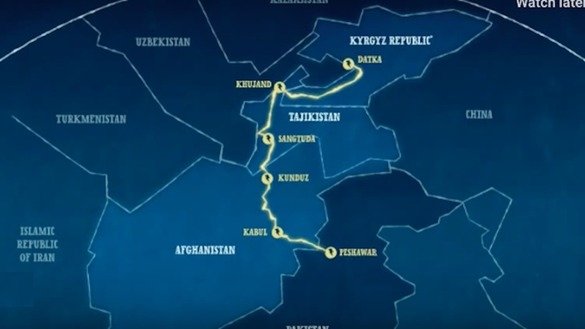 "By its contribution to CAWEP, the EU facilitates enhanced regional dialogue and collaboration on energy and water security matters to help the countries improve conditions for sustainable investment and socio-economic development," he said.
Improving management
Water is a key driver in the socio-economic development of Central Asian countries.
An ever-growing demand for water due to economic development, population growth, urbanisation and climate change, along with recurrent natural hazards, presents significant challenges to the region's economic expansion.
If current water management policies and practices persist, water scarcity could lead to a significant slowdown in the region's economic performance. The almost disappearing Aral Sea, resulting dust storms and their catastrophic impact on agricultural lands and human health give a powerful incentive for regionally co-ordinated development.
"The Central Asia region has the most to gain from properly managing water resources under climate change compared to other regions. Our assessments show that of all the world's regions, the impact of future water consumption patterns has the greatest impact on economic growth in Central Asia," Lilia Burunciuc, the WB regional director for Central Asia, said in the statement.
With the right policies and investments, solutions come at a lower price than the economic costs of water challenges.
For example, the economic impact of inadequate water supply services in some areas is estimated to cost Kazakhstan $200 million more per year than the investments needed for universal access.
Inadequate water supply services are estimated to cost Kazakhstan more than $750 million per year. Floods result in an average loss of 2.25% of Kazakhstan's GDP every year.
Tackling critical issues
Some of the results from the previous phases of CAWEP include the following:
More than 13,000 farmers in Uzbekistan and Tajikistan were able to implement climate-smart solutions and improve crop production with the support of the climate change adaptation and mitigation project in the Aral Sea basin.
In Kyrgyzstan and Tajikistan, 87 weather stations and 19 river stations were rehabilitated, improving accuracy of the weather forecasting in these countries by as much as 30% under the Central Asia Hydrometeorology Modernisation project.
In Tajikistan, CAWEP helped design the Nurek Rehabilitation project. Presently operating at only 77% of capacity, the Nurek hydropower plant will undergo a major rehabilitation and increase winter generation by 33 million kWh.
[The World Bank Group authorises the use of this material subject to the terms and conditions on its website, http://www.worldbank.org/terms.]